Try this salt, glue and watercolor paint process art activity for a super science and art project with gorgeous results.
Salt, glue and watercolor paint process art activity

See how to use glue, salt and watercolour paint to go on this art adventure with your children:
With process art, which is what my Art Spark course is all about, the emphasis is on the doing of the art, and we encourage our children to try out materials and techniques. We're not so focused on the end result – although this salt/glue/paint combination does create gorgeous designs. Rather, we're exploring the possibilities of the materials we're using. It's lots of fun!
One of the benefits of process art is that it provides such a great invitation to explore the science of art, and this trio of salt, glue and watercolor paints are a super combination for scientific process art exploration.
For this process art invitation you will need:
salt – just ordinary table salt
glue – we use a hot glue gun and white school glue.
watercolour paints.
thick paper, card, or watercolor paper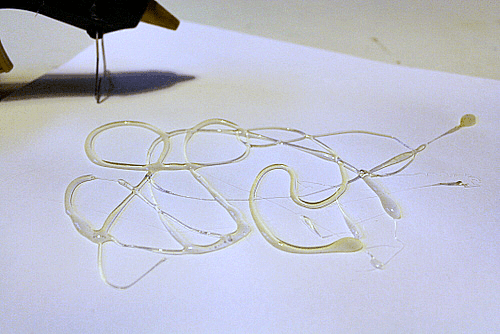 I set the materials out and then we tried them out in several different combinations to see what we could create. My children love using our hot glue gun (see above for suppliers) and used it here to make abstract patterns on the paper.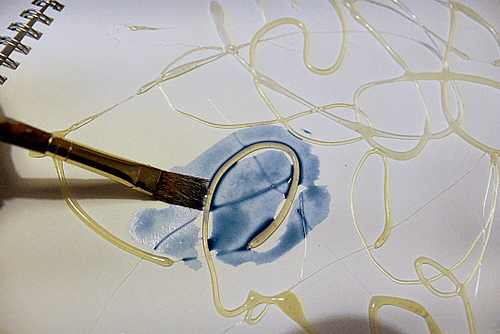 The glue from the gun dries quickly, so we were soon able to apply watercolour paints over the top of the dry glue.
Take a close look at what's happening on your page and notice how the glue resists the paint. You could use a magnifying glass to get an even better look.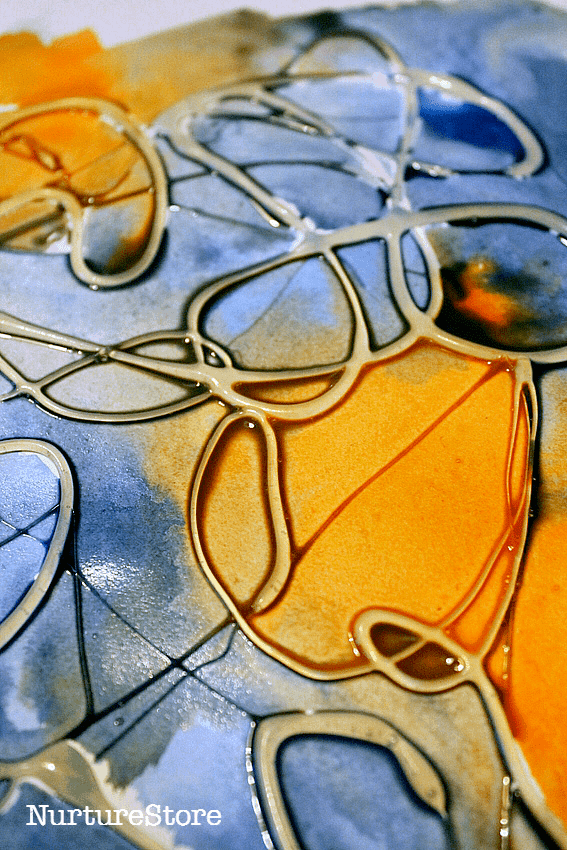 You can experiment with different colours of paint and see how they flow together and mix to create shades.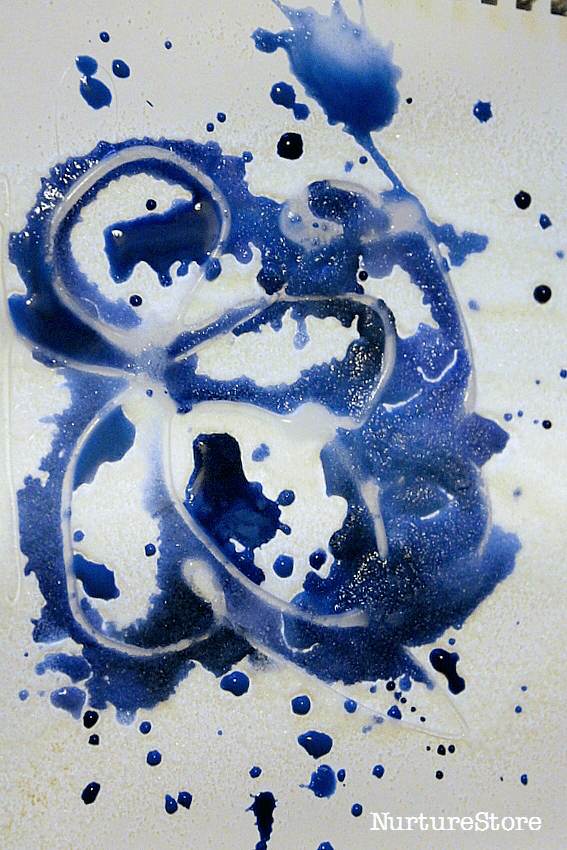 We also added in some salt. One combination we liked was pouring salt over the glue from the gun, and then dripping watercolour paints over the top. This is a good way to observe the contrast between how the glue and the salt respond to the paint.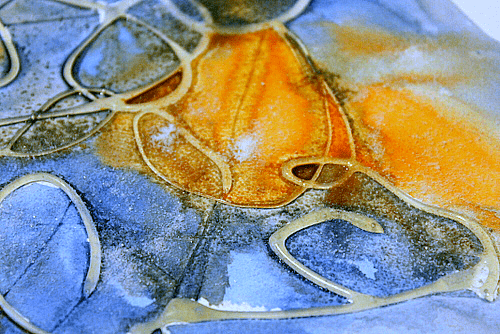 We also tried sprinkling just a little salt over some of the areas of wet paint. This makes an interesting effect as the paint dries.
Our favourite though was with white school glue.
We squeezed out the glue in a swirly pattern.
Then poured salt over the top of all the glue.
We left the glue to dry over night. Once dry, we carefully brushed off the loose salt, leaving behind the salt which was stuck to the glue patterns.
Finally we used a brush to carefully place watercolor paints onto just the salt (not the surrounding paper).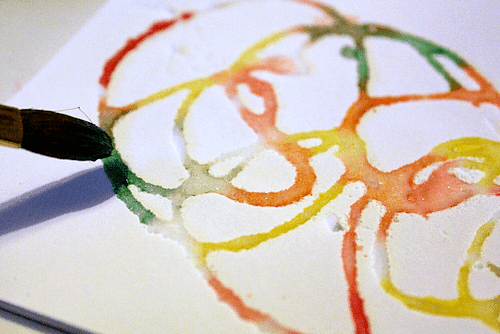 This science looks magical! If you apply the paint slowly and carefully you will see how the salt 'sucks up' the paint. It looks like the paint is jumping along the lines of salt. My daughter loved it! You can use different colours of paint and watch them walk along the salt lines to meet up and make colour blends.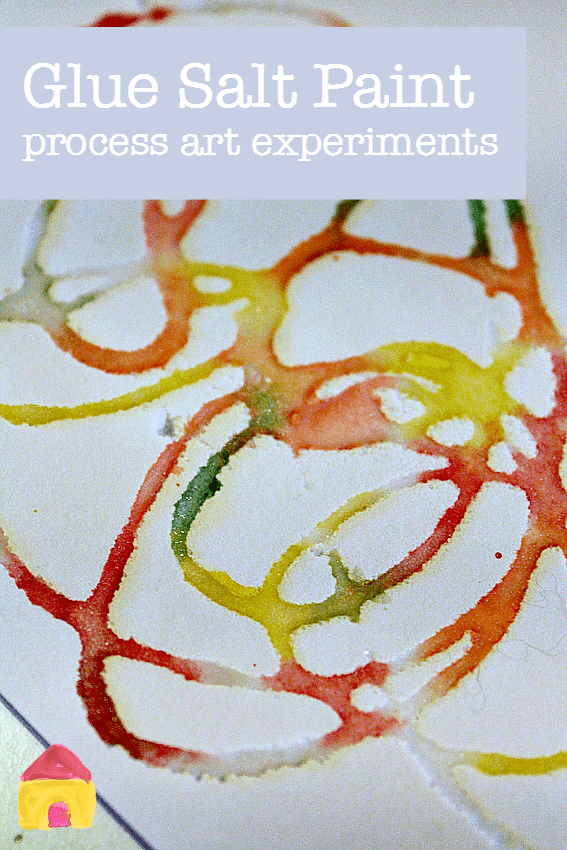 A perfect STEAM activity combining science and art
This paint, salt and glue process art activity is a great art and science combination. We often talk about STEM subjects, meaning Science, Technology, Engineering and Math, but this has the added A of Art, giving us a STEAM activity. Combining the arts with math and science learning allows children to explore with their whole brain, and makes both sciences and arts interesting and accessible for all children. By including the two we give children the opportunity to go deeper and broader in their learning.
Here children can explore pattern, shape and colour, creating abstract process art. At the same time they are learning about absorption, and creating their own experiments to test out the different properties of materials.