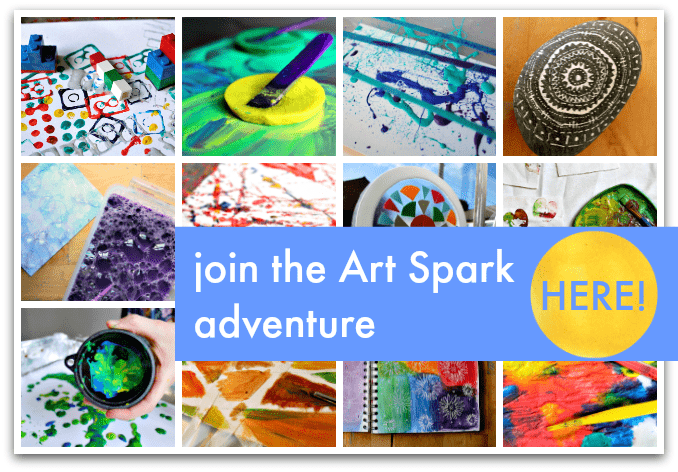 I'll guide you through four weeks of beautiful and fun art projects that you can enjoy with your children. At home or at school, these process art projects will give you an interesting framework of activities that you can weave into your weeks, so your children are engaged, creating and enjoying themselves all through art. See more details of Art Spark here.
---
Ever tired bubble painting ? I think it's a classic kids' art technique – and lots of fun! Here's a step-by-step guide to making art with bubbles.
The process of making the art is the best thing here as the colourful bubbles grow and grow, but the end product is rather beautiful too. You could hang your finished picture up in your kid's own art gallery, or you could cut it up to make gift cards or even bunting.