Today, less is more. Little made these two Easter cards to give to her best friends at pre-school. They are a very simple design but I think they're perfect Easter cards for a little one to make, almost by themselves. You can just draw the basic outline and then let them take charge and make a unique card. So easy, you could make them this weekend to send to grandparents in time for the Easter holiday.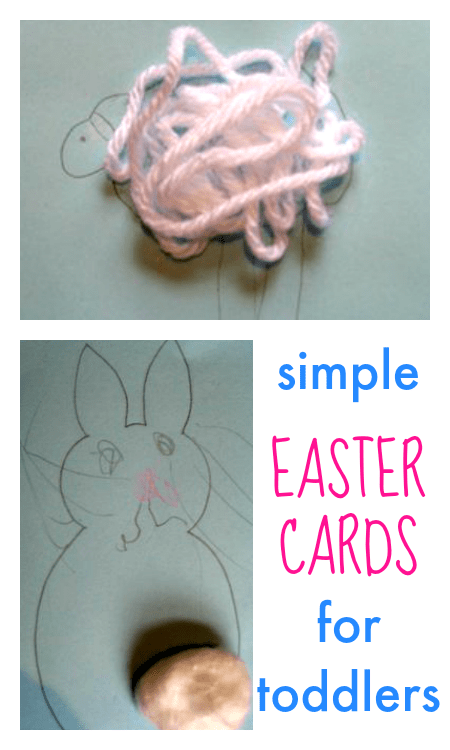 Easter bunny and spring lamb card
To make a Spring Lamb card you need: card, pencil, glue, white wool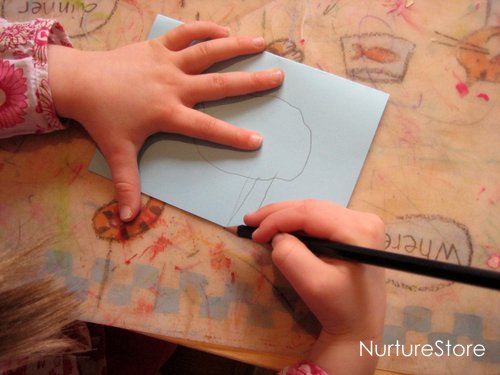 Fold your card in half and draw the outline of a sheep's body and head.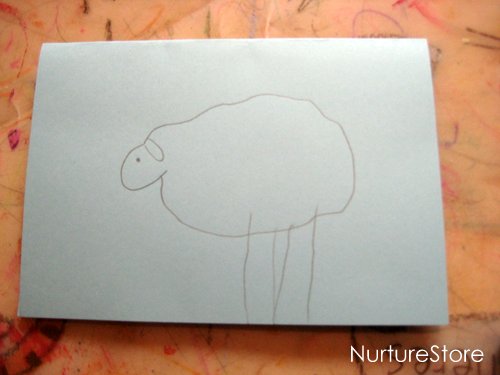 How many legs does a lamb have? Count them as your child draws them.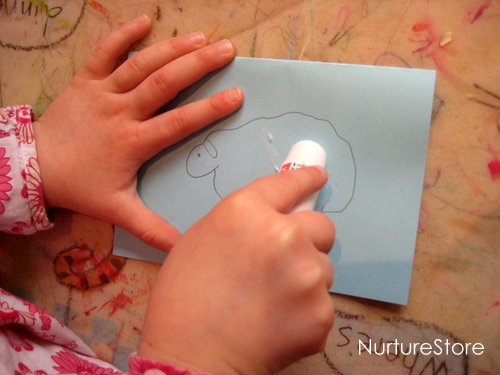 Cover the sheep's body with glue.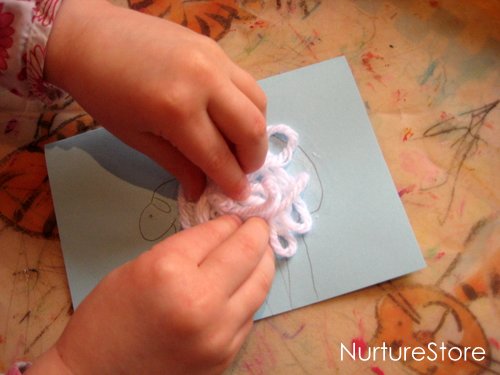 Does your child know where wool comes from? Stick some on your sheep.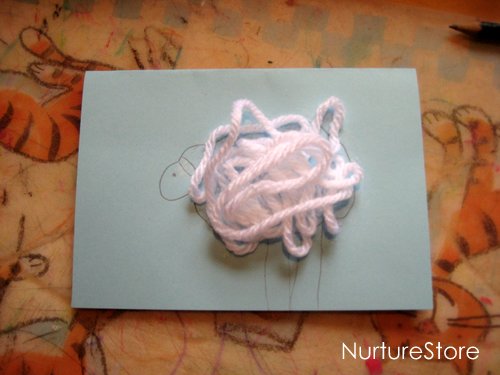 A lovely woolly lamb. And why not sing Baa, Baa, White Sheep while you're at it!
To make a bunny rabbit card you need: card, pencils, glue and a ball of cotton wool.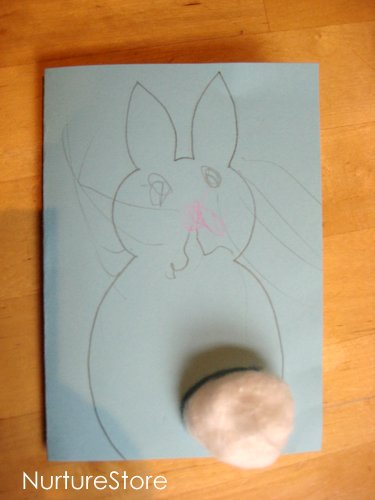 I drew the outline and Little did the rest. I love the wibbly mouth!