Here's a idea for a St. Patrick's Day craft that combines colour mixing, sensory play and art: we're finger painting rainbows!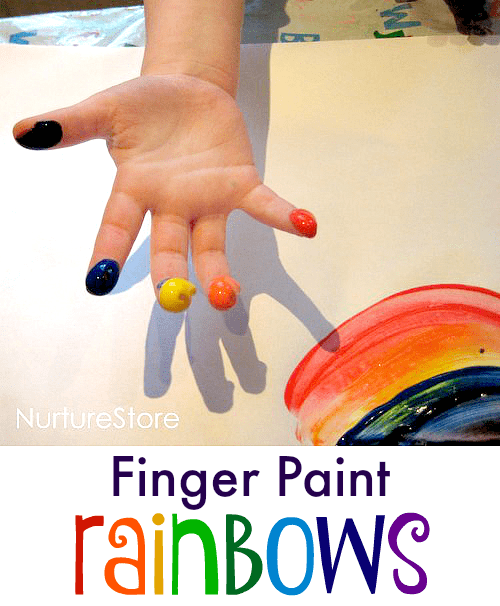 Finger painting rainbows
We use a shallow plate when we're finger painting, so we can set out a variety of colours for the children to try. Giving everyone their own palette lets them paint away without any squabbles.
Today we added in a colour mixing experiment, combining red and yellow to make orange, blue and red to make purple and yellow and blue to make green. Magic!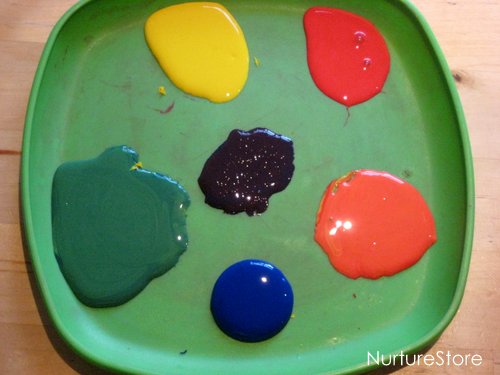 We tried out two different ways to make our rainbows. The first technique we tried was to put a blob of paint onto each finger to make a rainbow with one swipe of the hand.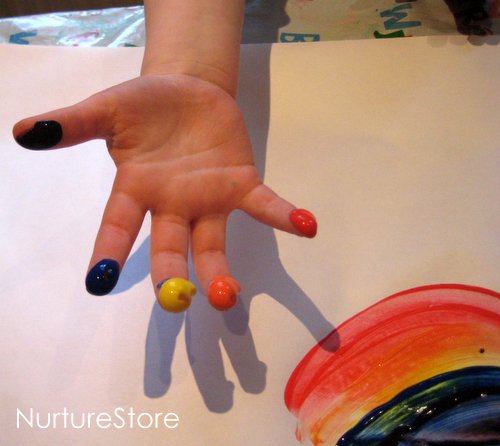 With the fingers held close together you can then make a rainbow arc on your paper. Great swooshy fun!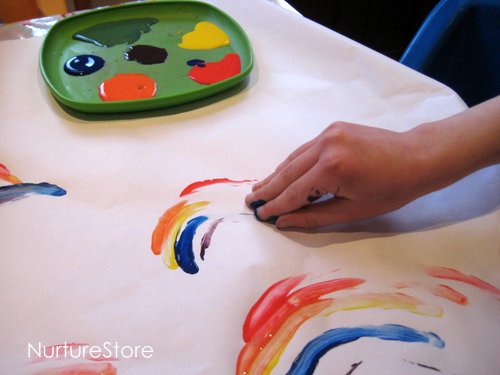 As an alternative, especially if your have younger children, you can also use one finger at a time, building up your rainbow stripe by stripe.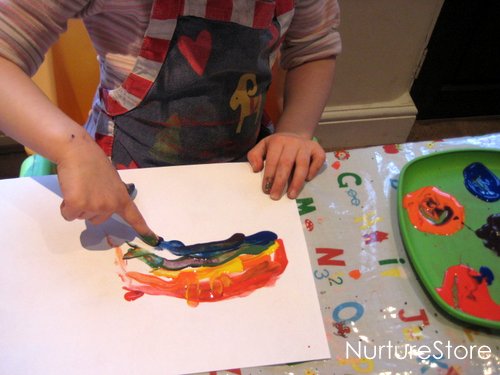 The children could make as many rainbows as they like on a big sheet of paper that you could use as a table cloth, or cut up to make bunting. Or cut out your rainbows, stick them on to a piece of card and add a black pot and some gold finger-painted coins and you have a great card to celebrate St. Patrick's Day.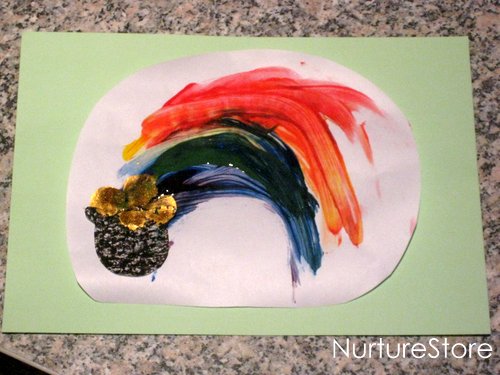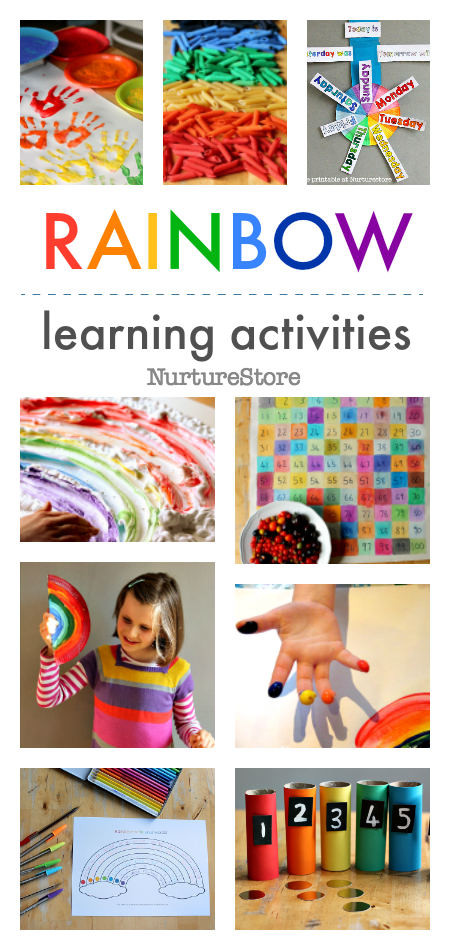 More lovely rainbow activities for your children!
Add colour and fun to your learning with all these extra ideas for rainbow activities. Ideas include maths, literacy, art, craft, and sensory play, plus many more free printables.
Get these free resources so your teaching organised for you, and so easy to set up – and your children get to delight in engaging, multi-sensory, fun learning. See all the rainbow activities here.