Sunflower Club: We have lift off!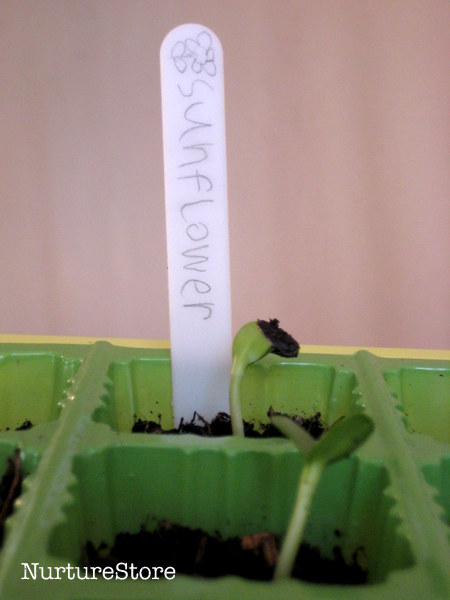 I can't tell you how excited we were to discover our baby seedlings have popped their heads above the soil. Big and Little were dancing!  The plantlets are tiny at the moment but we have high hopes, and to monitor their progress we have made a Sunflower Height Chart.
We started by drawing a leaf for each member of the family, colouring them in and writing our names on them.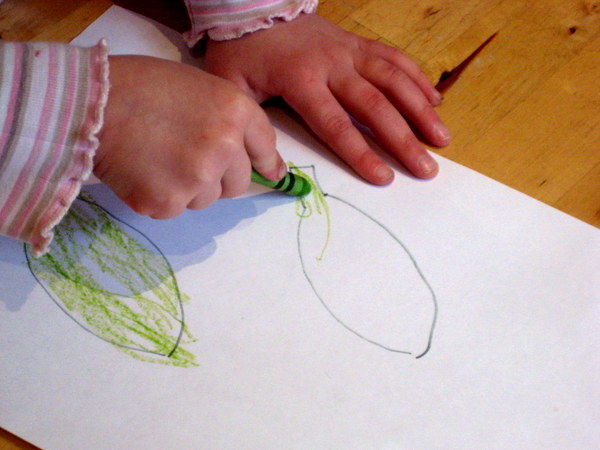 Then, using a roll of paper stuck to the side of the fridge, we drew a tall, tall sunflower stalk. We all stood against it to measure how tall we are, and used our leaf to mark our height. This gave us lots of chat about big, small, medium and so on. And about how children grow taller but grown-ups do not.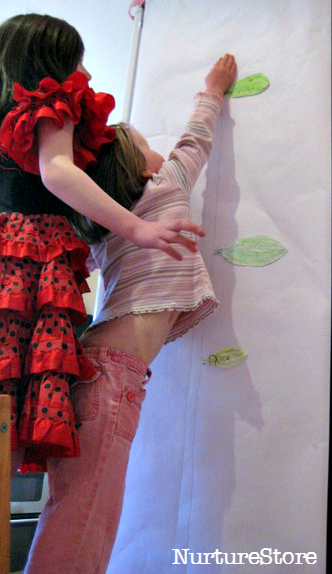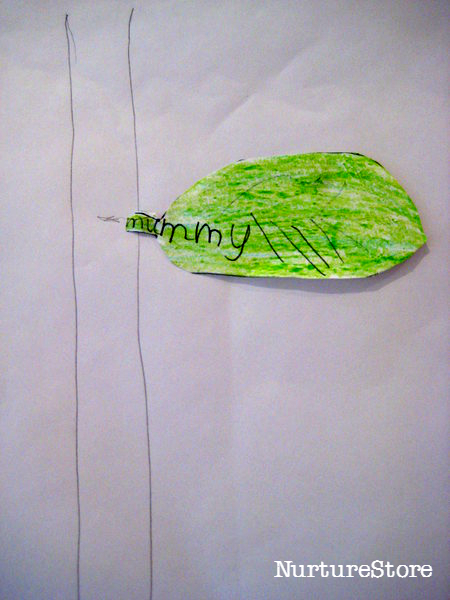 And then it was the sunflowers' turn. Big measured them with a ruler and discovered they were 4cm tall already.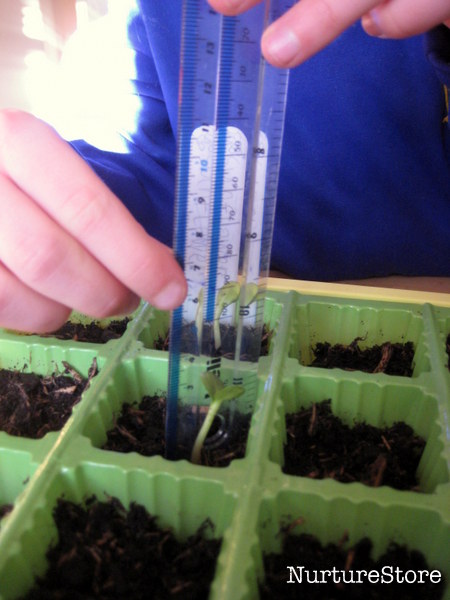 Over on the height chart we measured 4 cm up the stalk and coloured it in green. We'll keep measuring and 'growing' our height chart stalk as the plants grow. Maybe the girls will grow over the Summer too. The children are especially excited about the sunflowers growing above their heads.  And as Daddy is 6'4" the little seedings have a lot to beat.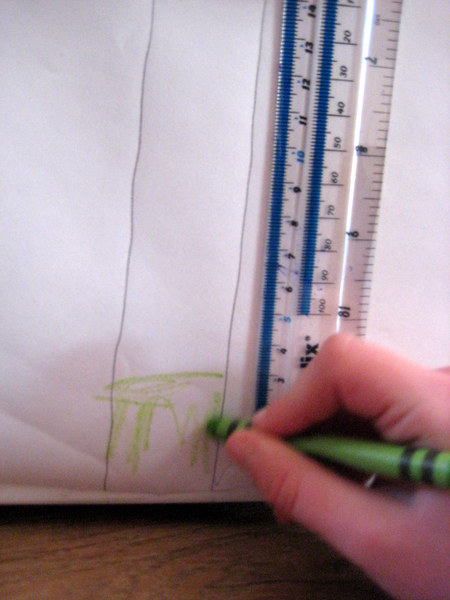 This is part of our Sunflower Club project – and it's never to late to join. There's still plenty of time to get planting. And if you do and you blog about it, please link up with the MckLinky so we can all see how you're getting on. Pop over for a look now to see themadhouse's great idea for using eggshell planters.