Here's a great collection of easy science activities to do in summer.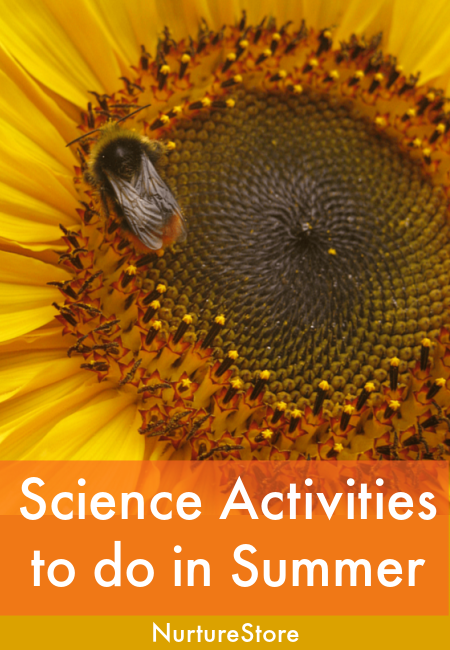 Science activities to do in summer
Try these science activities that are prefect to do in the summer months.
They include making nature journals, cloud spotting, learning about bees, and cool ice investigations to keep kids cool in the hot weather.
This article is one of our easy science activities for children resources.
Table of Contents

– Ready-made science curriculum
– Nature journals
– Bees
– Cloud activities
– Ice investigation
– Bug hunt
– Science activities for spring, autumn and winter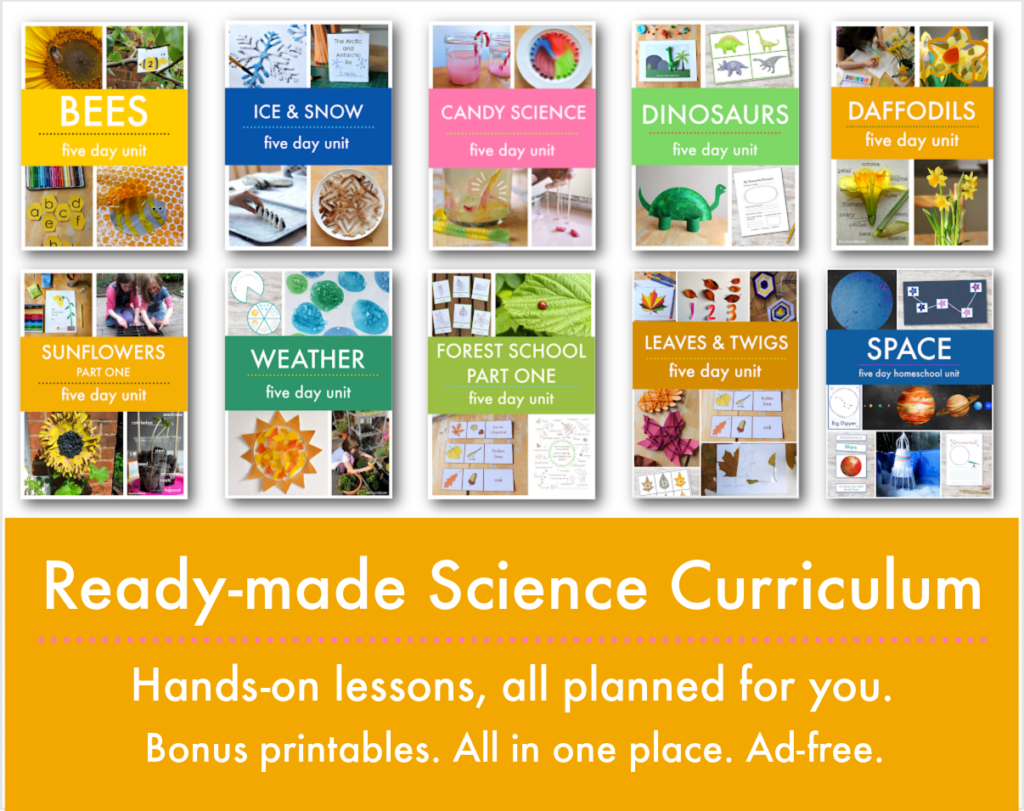 Ready-made science curriculum for children
The easiest way for you to teach your children is by using the ready-made units in NurtureStore's Play Academy. Each unit gives you one activity per day that all your children can do together. Every thing is in one place, clearly laid out and with bonus printables to make your teaching even easier.
You can choose from over 50 ready-made units including our science curriculum pathway which includes untis on Space, Dinosaurs, Leaves & Twigs, Forest School, Sunflowers, Bees, Cats, Weather, Candy Science, Daffodils and Ice & Snow. See more and choose your first ready-made teaching unit here.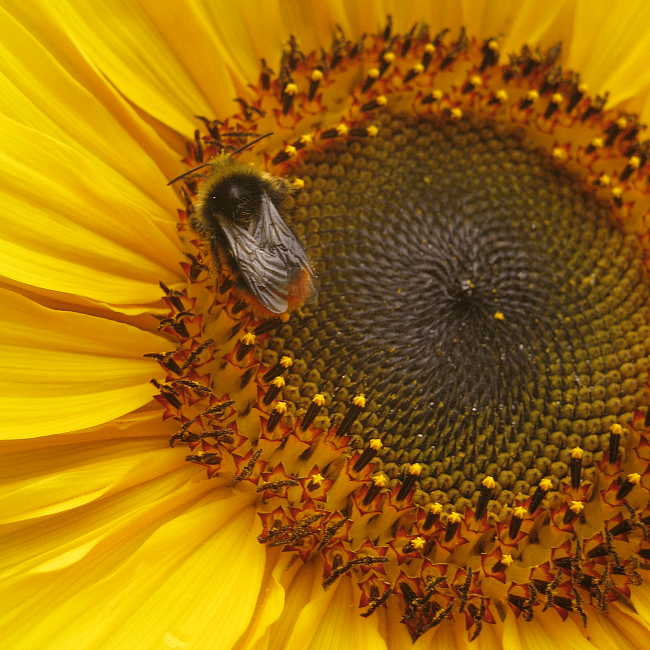 Easy science activities to do in the summer months
How to use a nature journal with children
This guide to nature journalling will help you start your own nature journal. It includes ideas on what to include in a nature journal plus links to nature journal prompts and printable nature journal pages.
Learning about bees
In this lesson you will learn why bees are so amazing, what bees look like, how bees make honey, and lots more.
Cloud activities for forest school with printable cloud ID cards
Let's learn how to identify clouds as part of our learning about the weather unit. You can use these printable cloud ID cards and cloud activities to explore the sky above.
10 things in 10 minutes investigation
Explore your surroundings for 10 minutes and then investigate what you find!
Ice excavation
Set up this ice excavation activity and invite your children to explore ice sensory play and see what treasures they can find!
Who lives in your garden? garden creatures printable
It is so much fun to find out which animals live in your own backyard. Use this garden creatures printable and discover who lives in your garden. This is a great activity to include in a mini beast unit, or as part of our sunflower activities.
Science activities for spring, autumn, and winter
See more ideas for seasonal science activities for the spring, autumn and winter.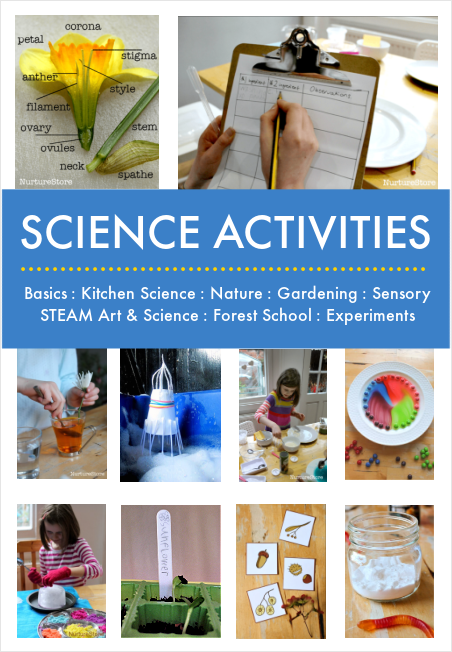 More science activities for children
Use NurtureStore's extensive resources to find more great science activities for your children:
Main index of science activities for children