It is so much fun to find out which animals live in your own backyard. Use this garden creatures printable and discover who lives in your garden. This is a great activity to include in a mini beast unit, or as part of our sunflower activities.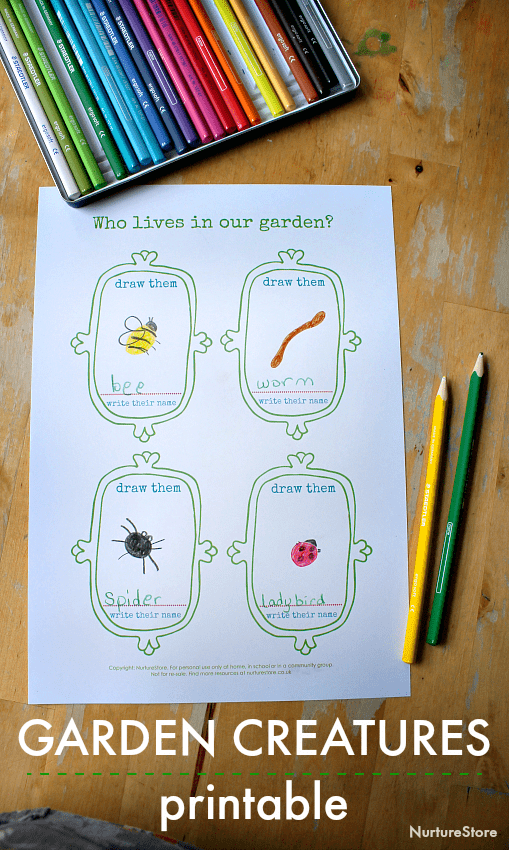 Who lives in your garden? garden creatures printable
As part of our Sunflower Club we're spending this month focussing on bees. We're learning all about bees, how they live, how they make food, and the vital role they play pollinating our sunflower plants.
Bees aren't the only garden creatures who make our sunflowers grow. You'll likely also spot butterflies and hoverflies visiting your flowers too.
In fact our backyards are full of creatures, all playing their part in the mini-ecosystem of our garden. Worms, spiders, bees, butterflies, beetles, ladybirds, slugs, and snails all have their place in this creature city.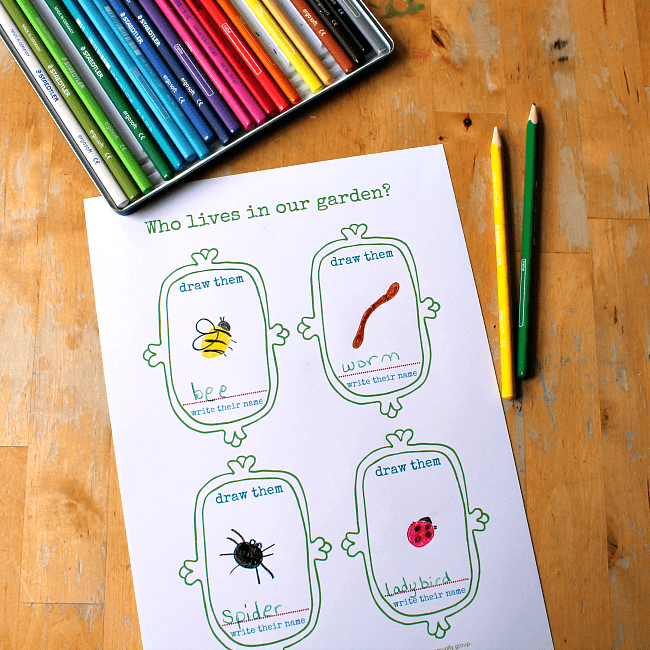 Who lives in your backyard?
I wonder who lives in your backyard? How many different animals do you think live there? Which is the biggest? Which is the smallest? Which one has the most legs?
Use this printable garden creatures sheet to record which animals live in your backyard.
Included in this garden creatures lesson plan are tips on how to go on a mini beast hunt, how to build an overnight animal trap, and extra ideas to extend your animal study.
 
Sunflower printables for NurtureStore Supporters
This printable is part of the Sunflower Club resources which we're using over the spring and summer as we grow sunflowers and use them as the inspiration for learning about nature, science, math, literacy, and art.
In addition to the basic lesson plans NurtureStore Supporters have full access to all the bonus lessons, activities, and printables. This gives you a wonderful, super-useful resource that you can use with your children to explore a wide range of topics and themes all inspired by sunflowers.
The bonus printables include:
:: Sunflower Club stickers and seed labels
:: math mats (for counting, addition, and subtraction)
:: literacy mats (for three, four and five letter words)
:: bee numbers cards
:: a honeycomb alphabet
:: Sunflower Journal book
:: scissor skills cards, and more
:: plus additional lesson plans and activities to make your sunflower projects easy, engaging, and delightful!
How to get your bonus printables and extra resources
NurtureStore Supporters: have you got your extra resources? You can find these printables in our Supporters membership section.
If you're not already a NurtureStore Supporter, come and join in here!