Here's a great collection of easy science activities to do in spring.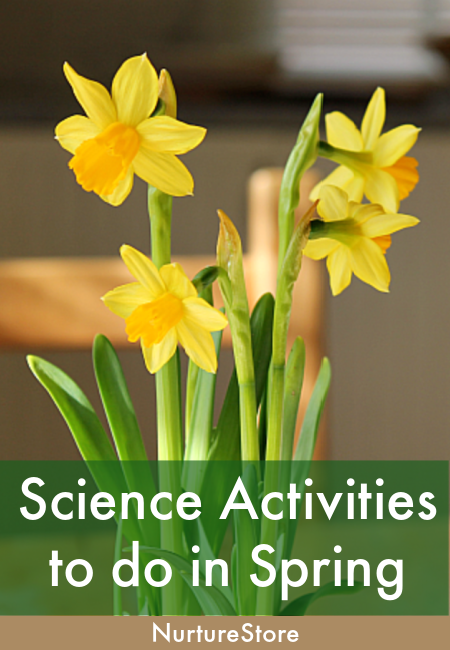 Science activities to do in spring
Include these science lesson for spring to your curriculum to update your teaching for the new season. They include ideas for learning about seeds and plants, and eggs and birds.
This article is one of our easy science activities for children resources.
Table of Contents

– Ready-made science curriculum
– Spring nature table
– Investigating seeds
– Growing seeds
– Growing sunflowers
– What are eggs?
– Bouncing egg experiment
– Rain gauge
– Daffodil dissection and botanical drawing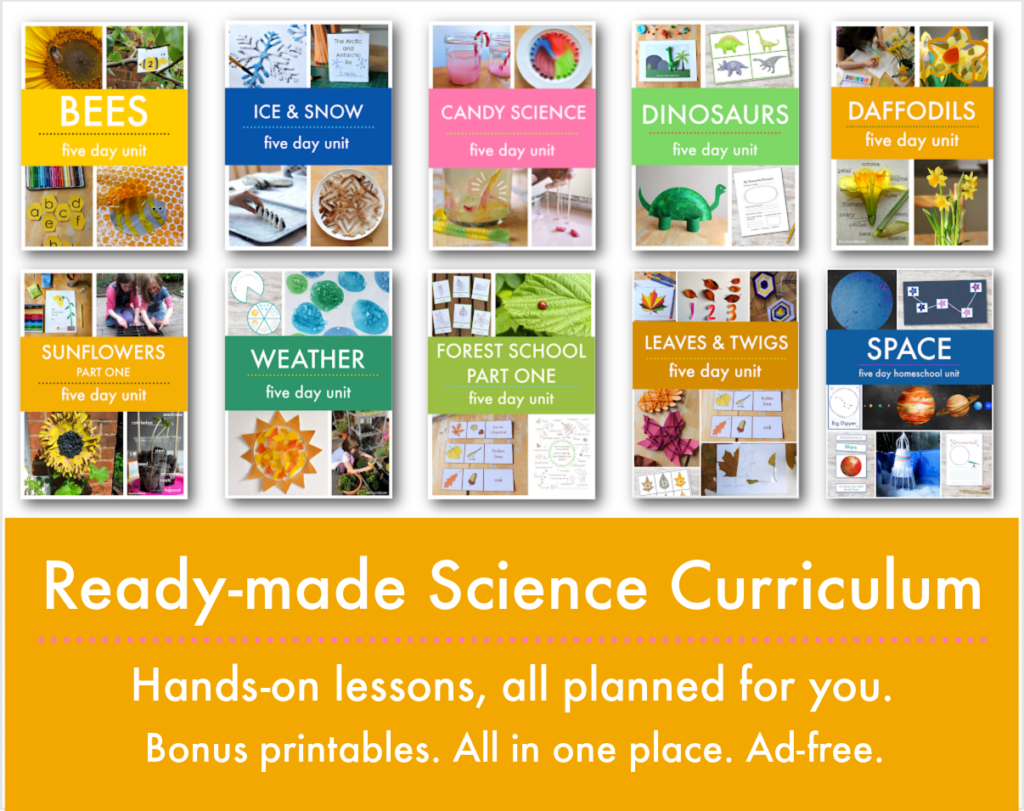 Ready-made science curriculum for children
The easiest way for you to teach your children is by using the ready-made units in NurtureStore's Play Academy. Each unit gives you one activity per day that all your children can do together. Every thing is in one place, clearly laid out and with bonus printables to make your teaching even easier.
You can choose from over 50 ready-made units including our science curriculum pathway which includes untis on Space, Dinosaurs, Leaves & Twigs, Forest School, Sunflowers, Bees, Cats, Weather, Candy Science, Daffodils and Ice & Snow. See more and choose your first ready-made teaching unit here.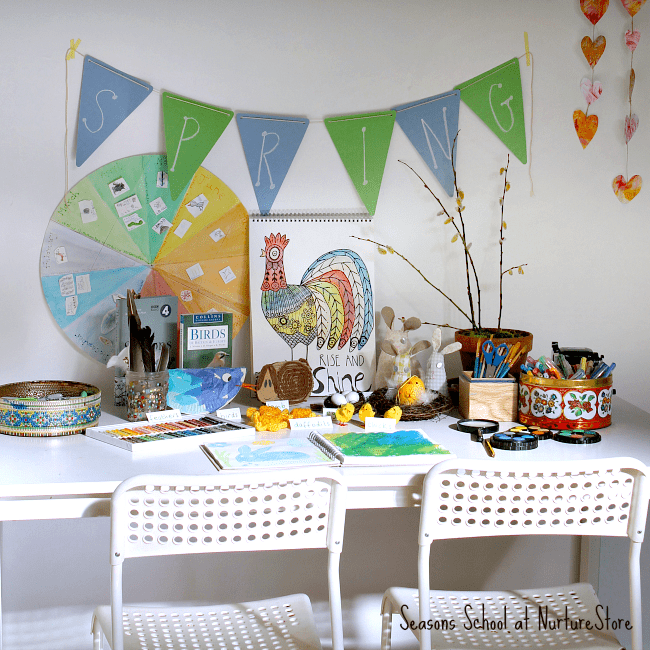 Spring science activities for children
How to make a spring nature table
Use these resources to make a seasonal nature table or nature discovery center that engages children in thinking, exploring and learning about spring.
Investigating seeds spring nature study
In this lesson we'll be learning about seeds, talking about how they grow, and investigating seeds with our senses.
Bouncing egg experiment
Here's a super fun kids' science experiment from the Tinkerlab book :: we're making eggs that bounce!
What are eggs? lesson plan with printables
In this egg lesson plan we'll learn: what are eggs? what are eggs made of? and which animals hatch form eggs? You can watch a chick develop inside an egg and hatch, plus there's a printable book about eggs that your children can complete.
How to make a rain gauge :: backyard science experiment
We're learning all about the weather and setting up a weather station in our yard. Here's how to make a rain gauge for some great backyard science experiments.
Daffodil dissection and botanical drawing
In this nature science lesson we'll learn about the parts of a flower through a daffodil dissection experiment.
Growing seeds experiment
In this growing seeds experiment we'll be investigating seeds, and comparing bean and pea seeds as they germinate and begin to grow.
How to grow sunflowers with children
Let's fill our garden with beauty and our children with wonder by growing sunflowers! Here's a guide on how to get started growing sunflowers with children, plus extra resources for sunflower lesson plans and learning guides.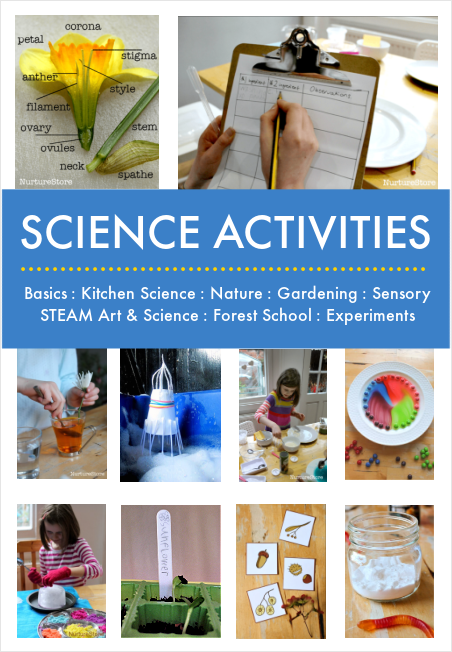 More science activities for children
Use NurtureStore's extensive resources to find more great science activities for your children:
Main index of science activities for children