We're learning about bees this month as part of our Sunflower Club. In this lesson you will learn why bees are so amazing, what bees look like, how bees make honey, and lots more.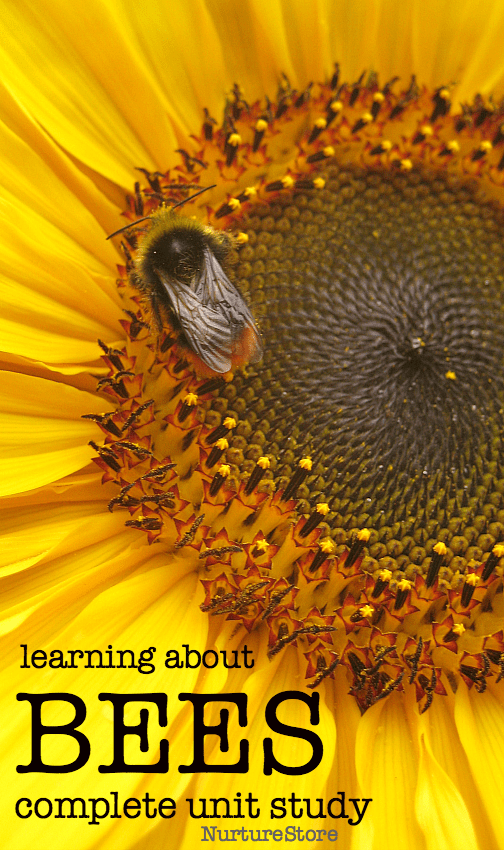 Bees are amazing and important!
Are you taking part in the NurtureStore Sunflower Club? Our Learning About Bees topic is one of six units in the Sunflower Club which also includes units about math, art, science, nature, and literacy, all linked to a sunflower theme.
The Sunflower Club is free, fun, and I'll give you a whole set of resources you can use to make sunflowers the springboard into learning all spring and summer long.
Simply add your emails address to the box below to join my Play Planner newsletter and I'll send you all the free resources.