Take a taste test of Indian food as a sensory activity for Diwali.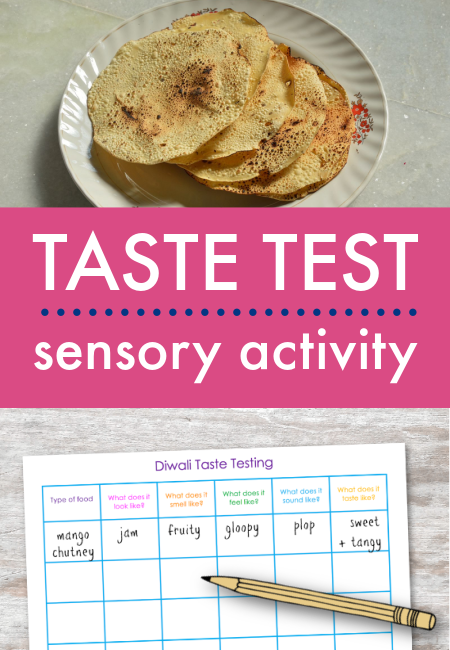 Indian food taste test sensory activity for Diwali
Let's enjoy some traditional Indian food as we get to know more about Indian culture for Diwali.
We can also develop language skills as we talk about the taste of different foods.
You can use these easy recipes to make your own chutney and samosas, and download a taste test sheet for your children to complete with their thoughts on the food they are tasting.
This article is one of our Diwali activities and crafts for children resources.
In this article, you can:
:: learn about Indian food
:: find easy recipes for Indian food children can make
:: use a taste test activity of traditional Indian food to learn more about Indian culture, explore with your sense of taste, and develop language skills
:: find more links to Diwali crafts and activities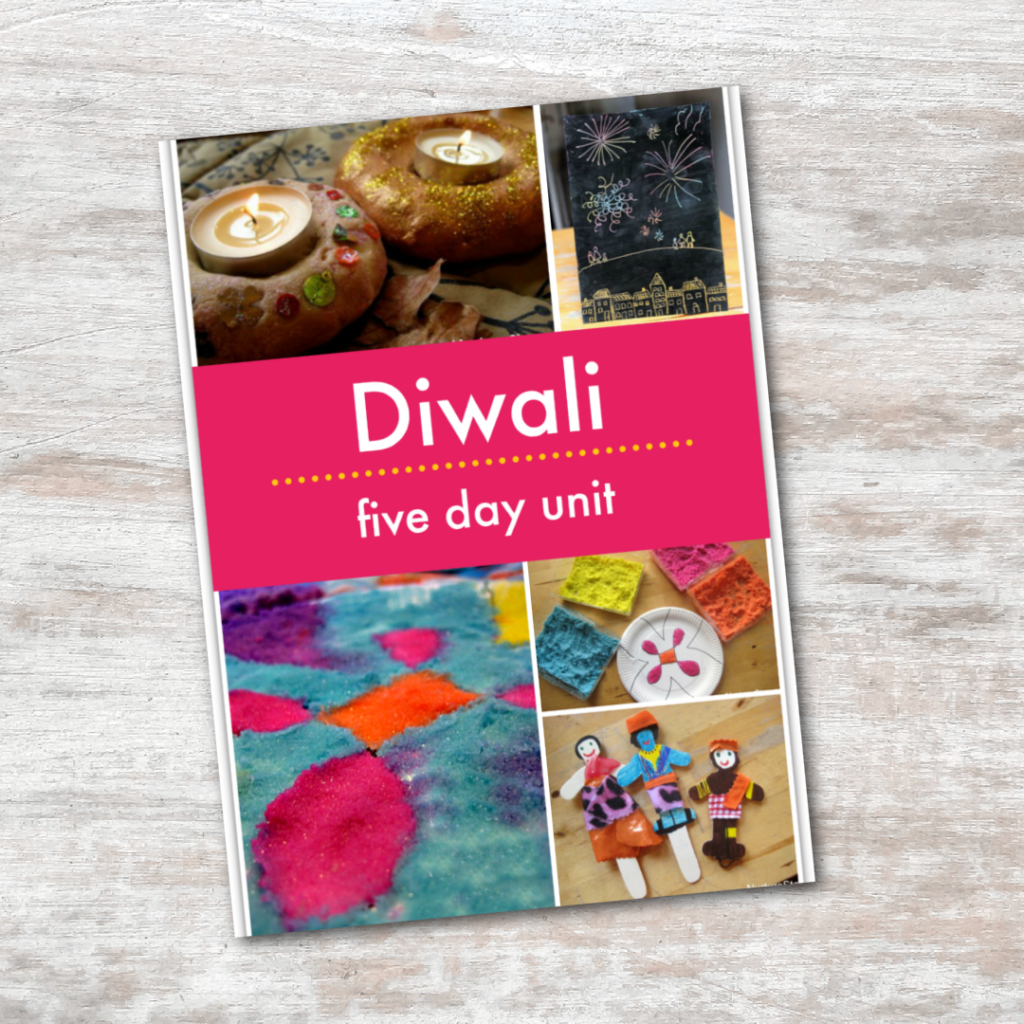 Ready-made Diwali Unit
If you're a member of our Play Academy you can download a ready-made five day Diwali Unit and you'll be ready to lead a week of fun and educational Diwali activities with your children.
This Unit is part of our Festivals specialist curriculum pathway, and is a part of a set of ready-made units you can use to teach your children about the festivals of the world all through the year. Based on the teaching philosophy of hands-on learning, the Play Academy festivals curriculum is engaging, effective and loved by children.
See more details of this Diwali Unit, and all the other specialist curriculum pathways and ready-made units you can choose from, in the Play Academy here.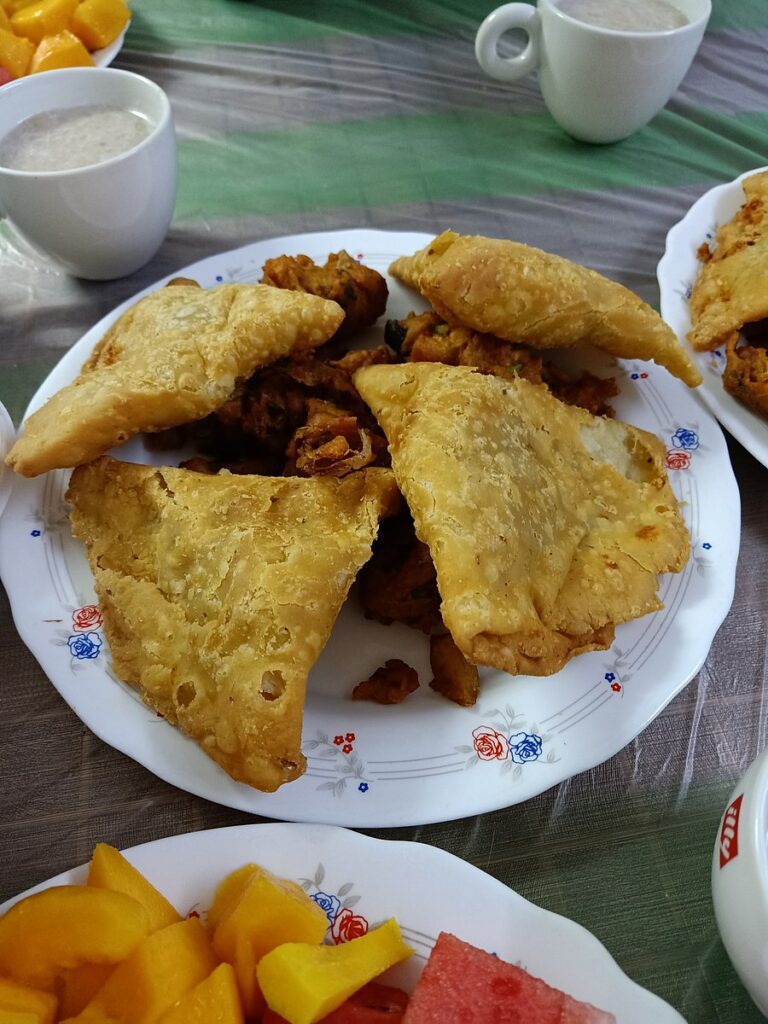 Enjoying festival food with your children
Delicious food is very often at the centre of festivals and this is no different for the celebration of the Indian festival of Diwali.
Let's enjoy a selection of Indian food with our children and talk about how they each taste.
Sharing food together brings many advantages for your children:
:: they get to experience a vital element of a festival that is real to them: tasting traditional foods
:: they can enjoy the community and well-being of a shared meal
:: they can expand their palate and try new food flavours and textures, perhaps making them more confident with trying other new experiences
:: they can learn about a culture that is different to their home culture, and see how all families have special traditions and celebrations
:: or perhaps it is an opportunity to see their home culture honoured at school and to share their home life with their classmates
:: they can learn about the five senses, applying them to a taste test
:: their can boost their language skills: using new and creative language to describe food, giving their own opinion on the tastes and listening to and respecting the opinions of others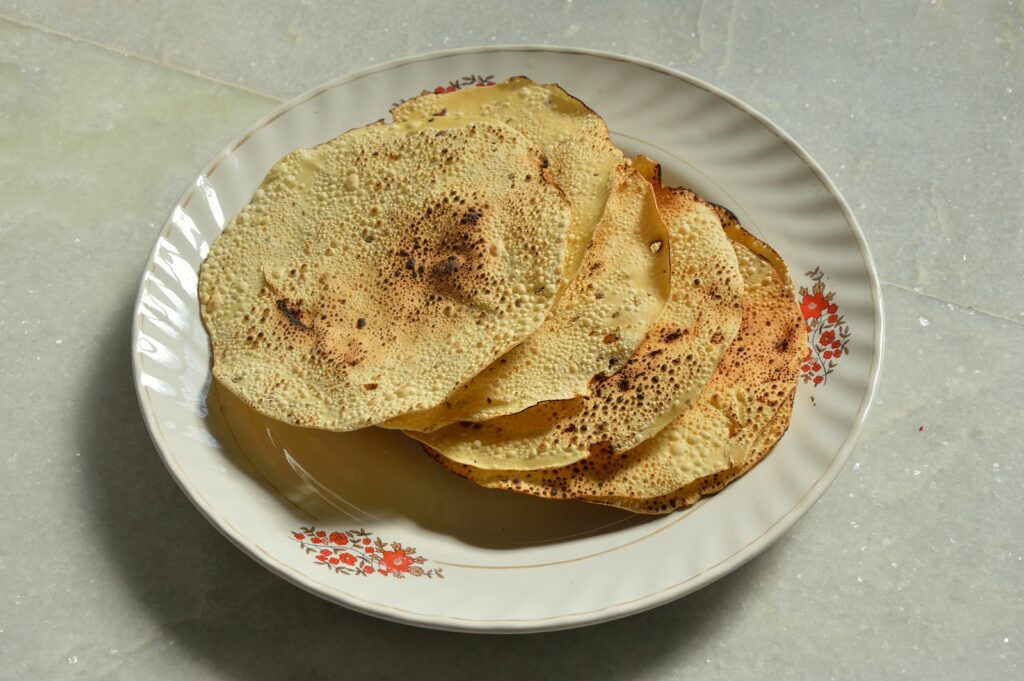 Indian food taste test sensory activity
For this taste test, included as a sensory activity for Diwali, we are using traditional Indian foods.
Choose a range of foods to try from Indian cuisine that might include curry, rice, mango chutney, onion bhaji, samosas (traditionally eaten at Diwali), naan or poppadoms.
If you have children with Indian cultural backgrounds, work with them to get ideas for the foods you could taste, and invite their family into class to talk about Diwali and the foods enjoyed.
You might like to cook your own using these easy samosa and chutney recipes that Kim Vij at The Educator's Spin On It made with her family.
And of course you can also buy store-bought foods if you prefer.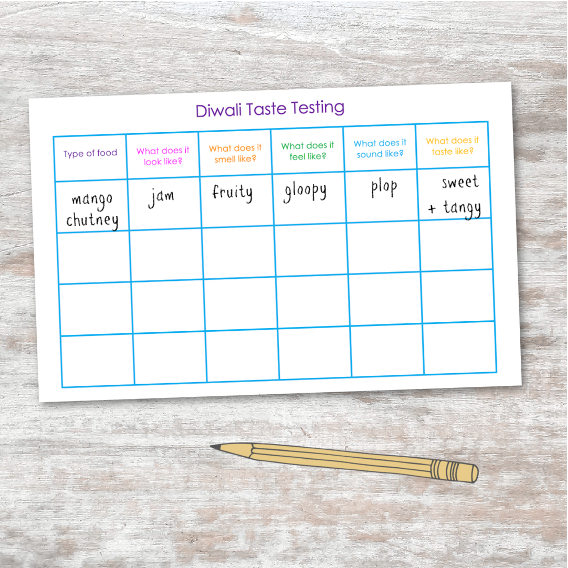 Printable taste test record sheet
Taste each food and talk about it.
Encourage everyone to have a taste of everything: even if it's just a bite. Be aware that we all have our own sensory preferences and appetites, and that's it's OK if a child chooses to look at, smell, touch, and listen to the food but not taste.
Anticipating that there might be some food that is different from what some of the children are used to or not to their personal liking, talk with your children about how they might express that preference respectfully.
Then use your five senses to talk about the food:
:: what does it look like?
:: what does it smell like?
:: how does it feel?
:: what does it sound like?
:: and how does it taste?
What adjectives / describing words can your children think of for each answer? Does the food remind them of anything else?
You might like to use our printable taste test sheet to record everyone's opinions on the food. You'll find a copy of this recored sheet in the ready-made Diwali Unit in our Play Academy section.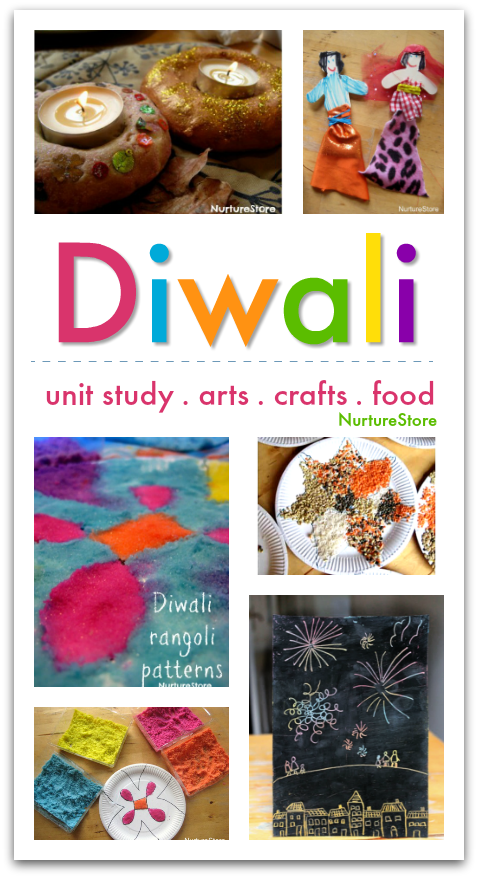 More Diwali crafts and activities
For more great ideas to learn about and celebrate Diwali with your children, including Rama and Sita puppets and diya crafts, see our full index of Diwali crafts and activities for children.