Download this beautiful set of free, printable Rama and Sita puppets and enjoy these Diwali storytelling and imaginary play activities.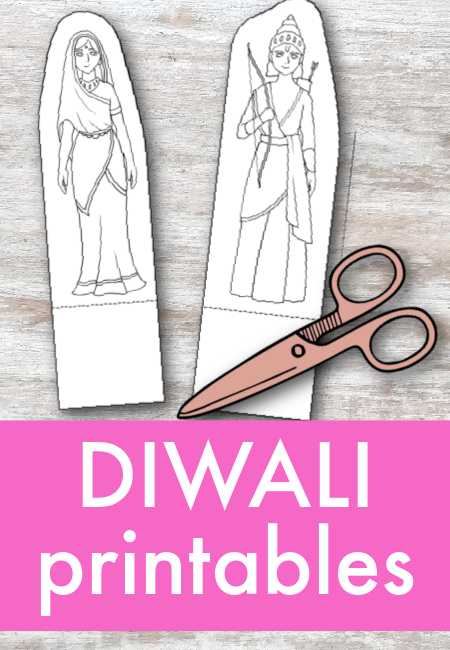 Printable Rama and Sita characters for children to colour in
Our free, printable Diwali characters set includes puppets of Rama, Sita, Ravana and Hanuman.
You can print them, colour them in, and use them with all our activity ideas to develop your children's understanding of Diwali, storytelling skills, and imaginary play adventures.
This article is one of our Diwali activities and crafts for children resources.
In this article, you can:
:: download a free, printable set of Diwali characters including Rama, Sita, Ravana, and Hanuman
:: learn about Diwali
:: learn about the Diwali story of Rama and Sita
:: see how to use this Diwali puppet set for storytelling, small world activities, and imaginary play
:: find more links to Diwali crafts and activities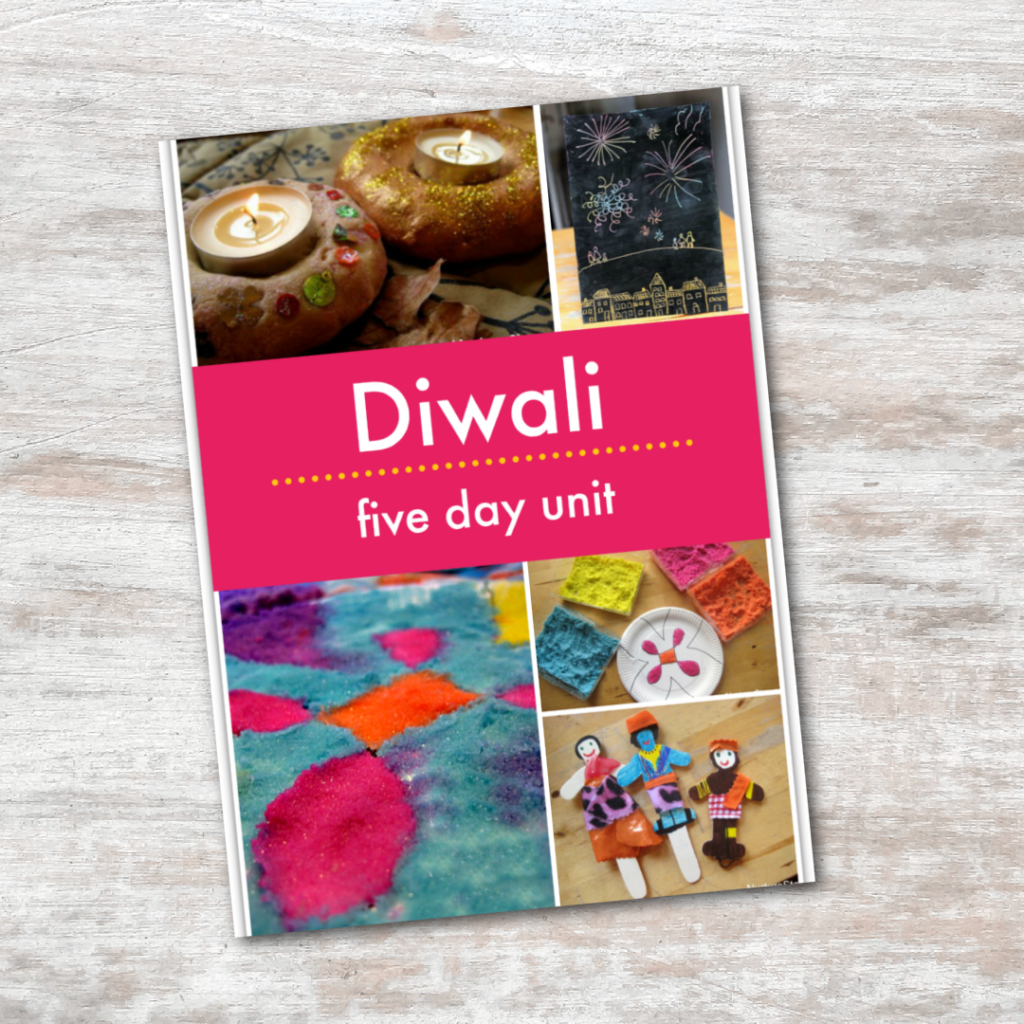 Ready-made Diwali Unit
If you're a member of our Play Academy you can download a ready-made five day Diwali Unit and you'll be ready to lead a week of fun and educational Diwali activities with your children.
This Unit is part of our Festivals specialist curriculum pathway, and is a part of a set of ready-made units you can use to teach your children about the festivals of the world all through the year. Based on the teaching philosophy of hands-on learning, the Play Academy festivals curriculum is engaging, effective and loved by children.
See more details of this Diwali Unit, and all the other specialist curriculum pathways and ready-made units you can choose from, in the Play Academy here.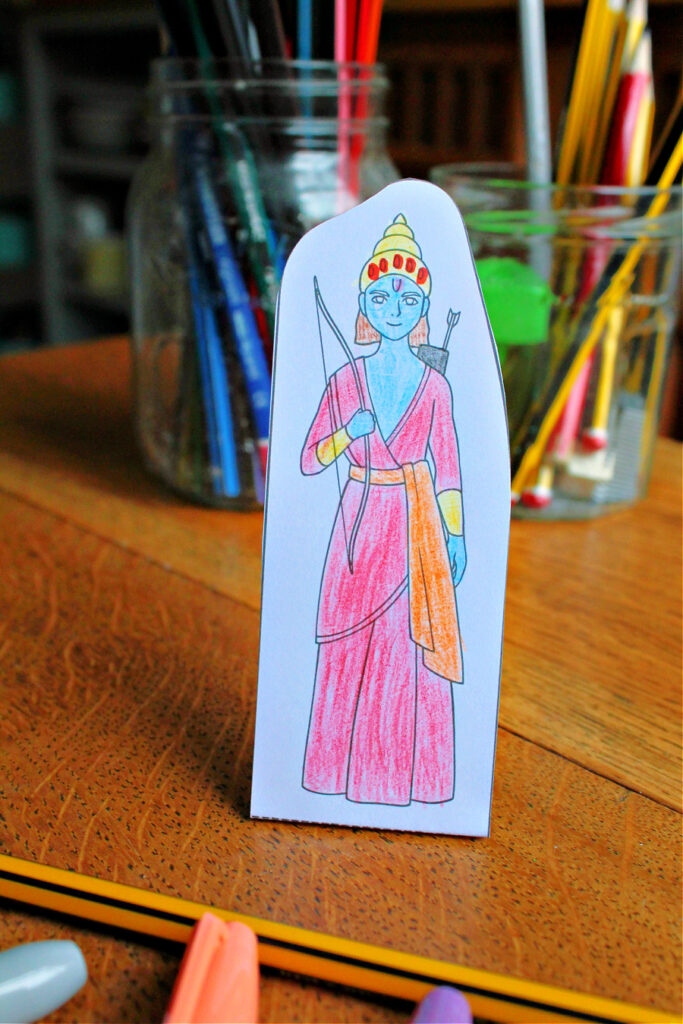 Who are Rama and Sita?
The story of Rama and Sita is at the centre of the Indian festival of Diwali.
From the epic Hindu story, the Rāmāyaṇa, it this the story of good winning over evil, as King Rama travels to rescue his kidnapped wife, Sita.
You can find out more about the story of Rama and Sita here, including watching a retelling of the story and learning about the four main characters of Rama, Sita, Ravana and Hanuman.
And see NurtureStore's Diwali crafts and activities here.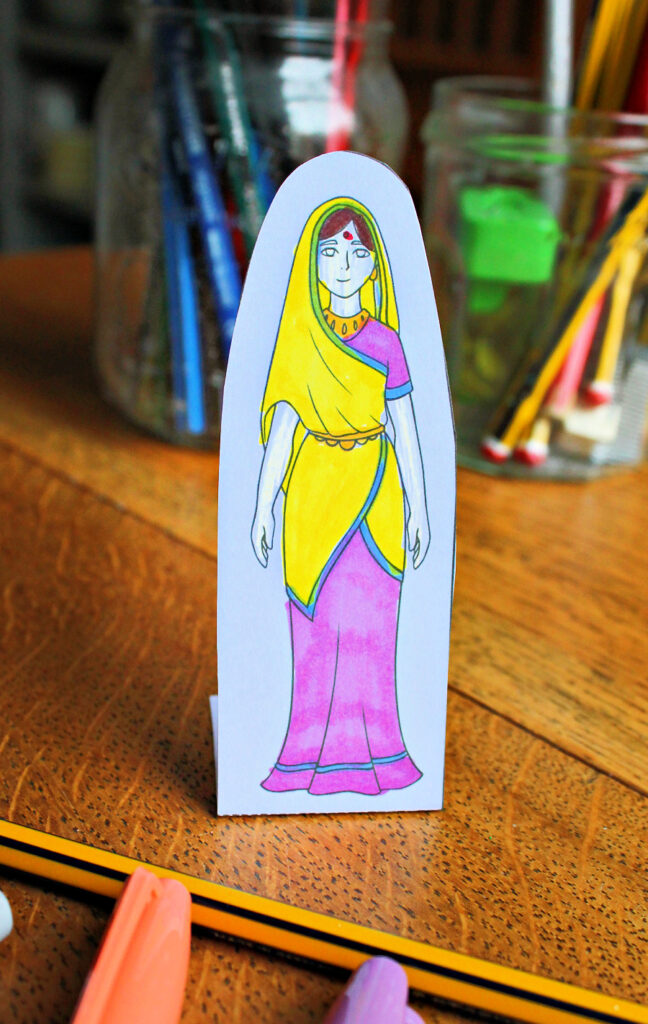 How to make Rama and Sita puppets
Follow the instructions at the end of this article to download the free, printable Diwali story puppets.
Our Diwali puppet set includes:
:: King Rama
:: Sita, his wife
:: Ravana, the demon king
:: and Hanuman, the leader of the monkey army
Print the puppets on to card and use pens, pencils or paints to colour them in. Take a look at the photographs in our guide to the Diwali story for children and talk about the appearance of each character.
Then cut around the outer line of each character to create a playable puppet.
Each character has a tab on the bottom to fold back, so the characters can stand up – you might like to use a blob of sticky tac or play dough at the back of each one to give it a little extra weight and stability to help it stand up as your children play.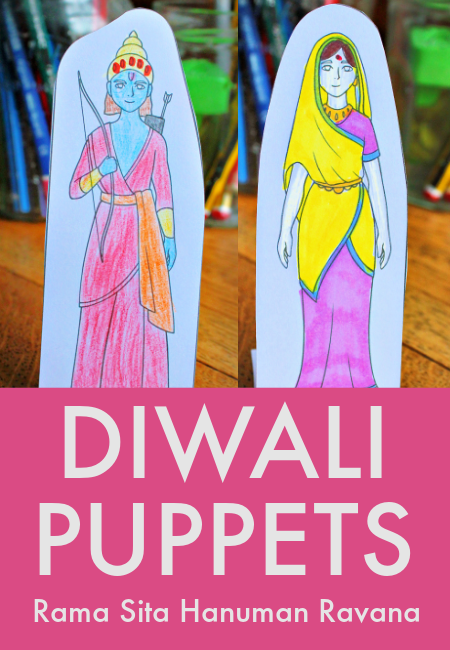 How to use the Diwali puppets
You can use the Diwali puppet set to re-tell the Diwali story. This lets your children develop their language, learn and practise new words, and make conversations between characters.
In re-telling the Diwali story children are developing comprehension, memory, and sequencing skills. They can understand Diwali with more depth and awareness, as they take turns to 'be' each character and imagine their feelings and actions.
A wonderful way to bring the Diwali story into deeper focus with children is to help them build a small world of the story. A small world is a mini play-land which children can create themselves, using characters, props and sensory play materials. See our Diwali small world activity for more ideas.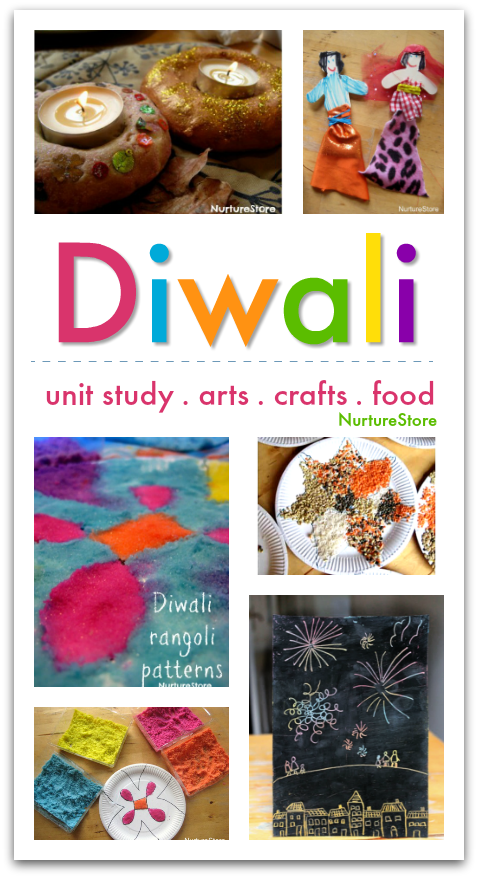 More Diwali crafts and activities
For more great ideas to learn about and celebrate Diwali with your children, including rangoli and diya crafts, see our full index of Diwali crafts and activities for children.