Welcome to five days of Valentine Sensory Play! You can use these resources to give your children a fun week of Valentine-themed activities packed with hands-on, creative play.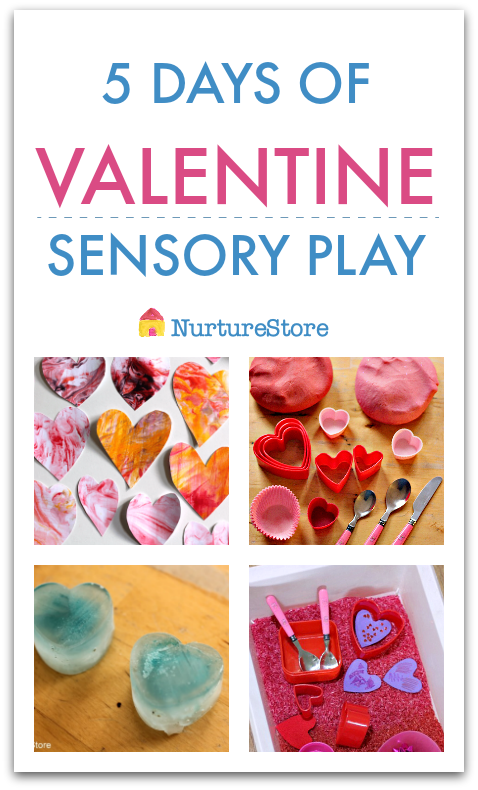 Five days of Valentine Sensory play
Our Five Days of Valentine Sensory Play begins on 10th February 2019. I'll be sharing a week plan of wonderful valentine sensory play ideas along with free printables.
NurtureStore hosts regular themed weeks of hands-on, creative play, giving your ideas, activities and printables all year round.
Pop your email address in the box below to join the Nurturestore community and I'll share all the resources and freebies with you!
Enter your email address to get NurtureStore's themed weeks and free printables
---
* By subscribing, you consent to our use of your personal data as per our Privacy Policy, which includes agreeing to receiving interest-based email from us.
---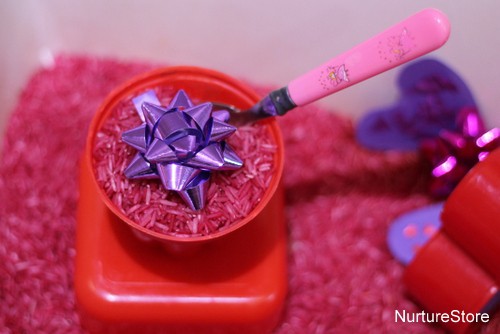 Why sensory play is so important
The whole world is sensory. We learn about our environment, or likes and dislikes, and ourselves by exploring using our five senses.
When we offer children sensory invitations to play we are encouraging them to engage with the world, to be curious, inquisitive, bold, creative, and versatile.
We're giving them the benefit of hands-on learning, encouraging them to use their whole brain and body for richer, broader, deeper learning.
Sensory invitations to play are so adaptable. They're open-ended for creative play and linked to structured academic learning. They're perfect for a group of children as each child can engage with the activity as is appropriate for them, depending on their age and abilities.
As you offer your children these Valentine sensory play activities, sit nearby and observe how each child interacts. Listen to the language they use, the ideas they explore, the way they choose to play.
It's a wonderful insight into our amazing, unique children.