Here's an easy way to make lavender dyed rice for a relaxing lavender sensory tub.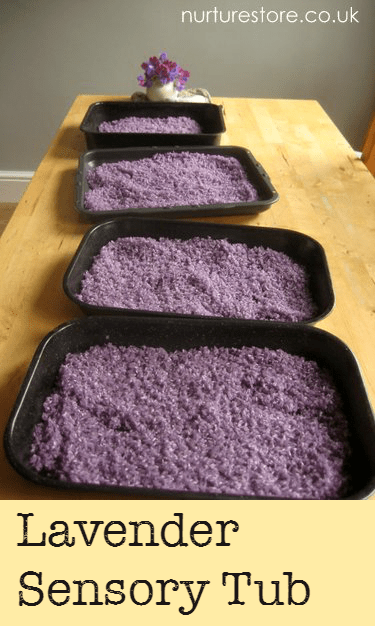 Bedtime sensory tub: how to dye rice
Ahh, just looking at that picture makes me relax a little. We often use sensory play  as a lovely way to chill out after school, or to transition from a busy day towards bedtime. Tired children sometimes need a little direction and sensory play offers an activity idea that's interesting but also calming and relaxing. Play dough is our favourite choice for sensory play but today we tried something different: lavender dyed rice. It's touchy-feely and smells wonderful – perfect for chilled out kids. Here's how to dye rice and make a bedtime sensory tub.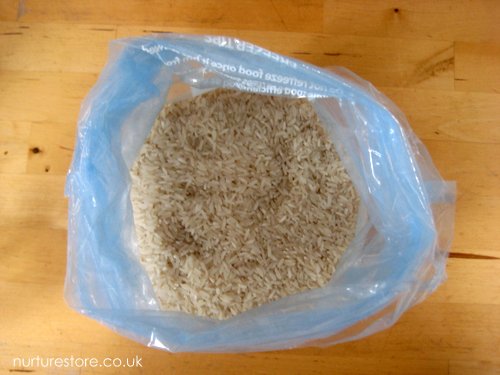 Start by placing your uncooked rice in a plastic bag – double bag as a precaution against tears and spills!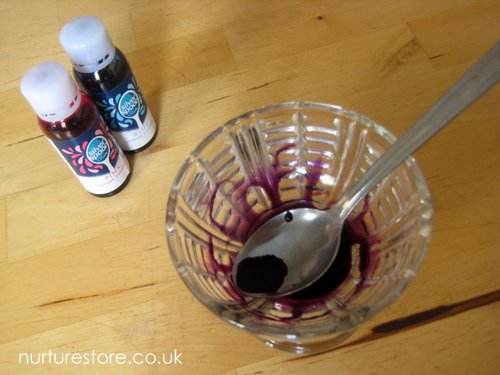 Then mix up your colour. I blended blue and pink food colouring to make a lovely lavender shade.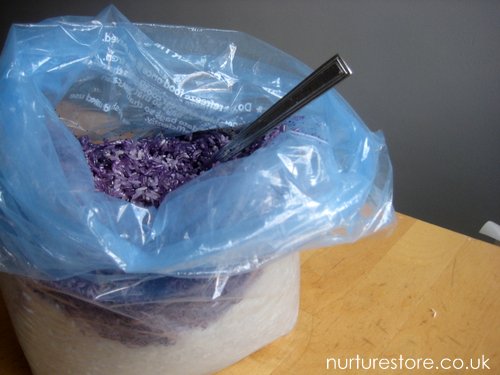 Pour the food colouring into the bag of rice and stir, stir, stir to distribute the colour.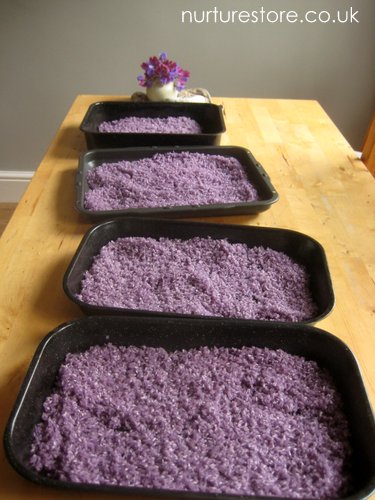 Lay out the rice to dry over night and your rice is ready. Easy peasy!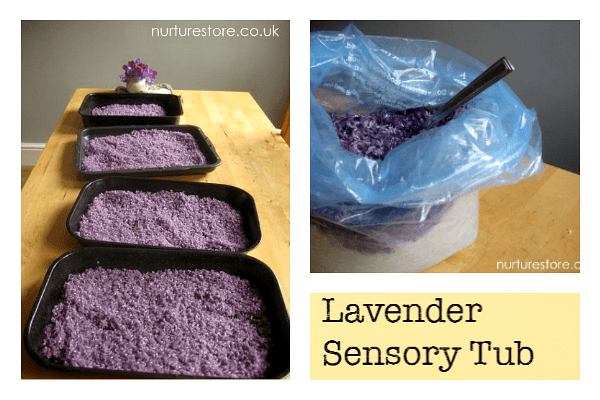 To add an extra sensory element to our bedtime tub we added the flower heads from some lavender stalks. The rice has such a pleasant feel, as it's soft and pours through your hands. With the added lavender it smells so relaxing too.
You could add scoops and spoons and bowls for your children to play with the rice. Or hide some little treasures in the tub for them to hunt for. My kids didn't even want to wait for me to add any extras – the colour, scent and feel of the rice was irresistible and they just had to play straight away.
The ultimate guide to sensory play!
If your child loves sensory play, you need a copy of this!  Super Sensory Invitations to Play is a delightful resource that encourages your children to explore the five senses through the year, using a wide variety of sensory materials. It includes 52 invitations to play, linked to the festivals and seasons of the year, and including water, ice, dough, rice, paints, sand, sensory tubs, and more.
They are easy, simple, and fun ideas that you can use right now to give a multi-sensory boost to your play and learning. It comes with a printable recipe book featuring all our favourite recipes for play. Get yours here!