Welcome to our fractions unit lesson plans. Over five days we're learning about fractions through math, art, jigsaws, and pizza!
Five days of learning about fractions unit
NurtureStore hosts regular themed weeks of creative learning activities, giving you ideas, lesson plans, and printables all year round.
This week our focus is on fractions. We'll be exploring fractions through math, art, jigsaws, role play and pizza! For some the concepts will be knew ideas, for others the activities provide a useful recap to consolidate terms they have already met.
You might like to pick just one of these ideas to enjoy or offer all five over the course of your week.
It's such an advantage to give children time to work on a theme.
A themed-week lets children make connections between one idea and another, one material and another, one experience and another.
With a range of linked activities, children are able to compare and contrast, see how things are the same and what's different – young scientists and creatives in the making.
Coming back to a theme over consecutive days gives time and space for ideas to brew, and the repetition helps children find depth and meaning.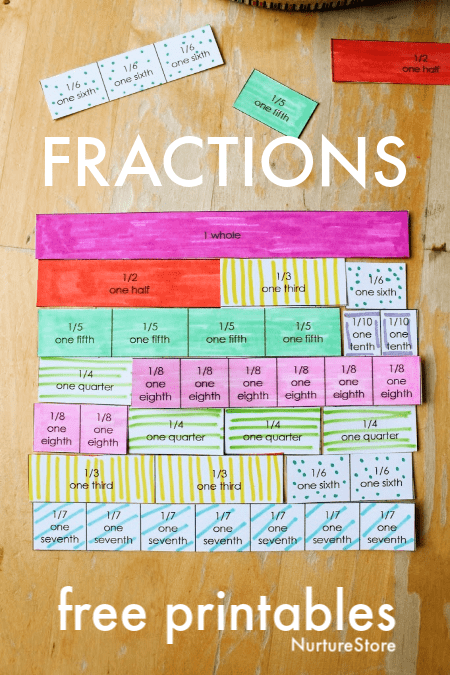 Day One :: fractions anchor chart jigsaw
Let's begin our week with a jigsaw puzzle.
Use this fractions anchor chart printable to get to know the different types of fraction in a whole. Have fun with colour and pattern and turn the printable into a jigsaw.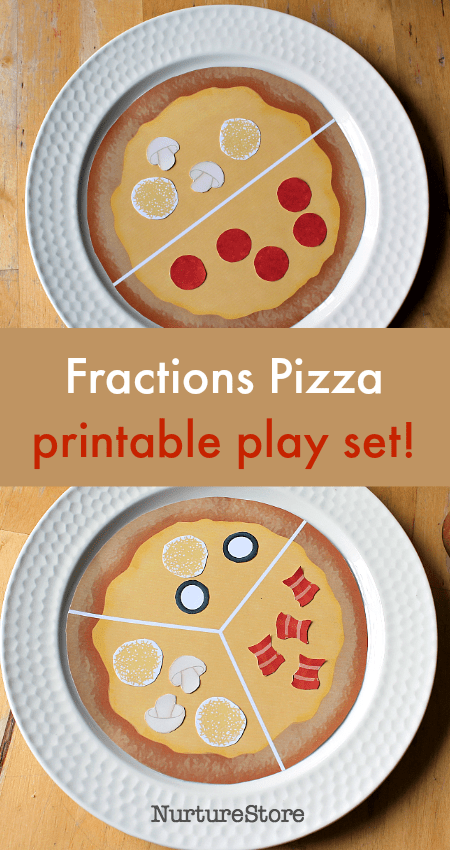 Day Two :: pizza parlour fractions
Day Two is pizza day! Use these free printables to make fraction pizzas in a role-play pizza parlour.
Day Three :: fractions 'tea party
Continuing with the food theme, on Day Three of our fraction week lets host a fractions tea party. Linking fractions to food lets children see a very practical application of maths to our everyday life.
You could serve fraction smoothies and try these fraction foods.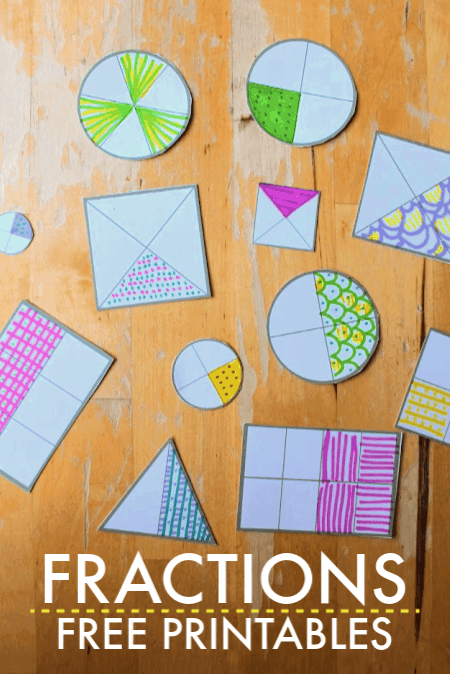 Day Four :: fraction patterns
Let's bring colour and pattern to our math lesson today. Use these fractions printables to see how fractions work in different shapes, sizes, orientations.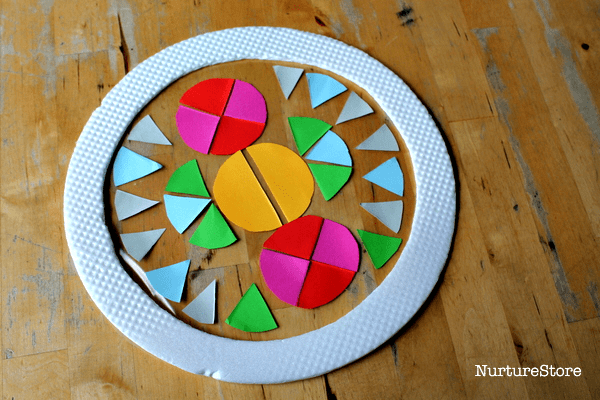 Day Five :: fraction mandalas
For our final day of our fractions week, let's focus on the fractions in a circle. Use this lesson to create circle art using scissor skills. You can also make a flower version or a forest school version of the mandalas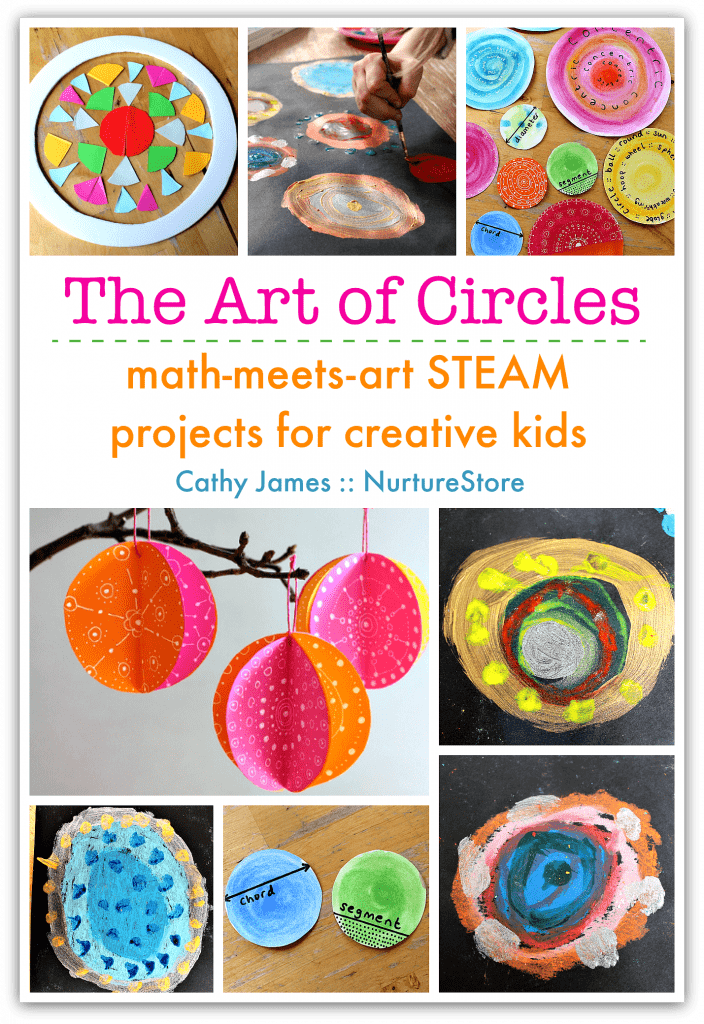 The Art of Circles
Add more math-meets-art lessons to your curriculum with The Art of Circles.
The Art of Circles programme gives you everything you need to teach math-meets-art STEAM lessons based around circles.
It includes engaging lessons in art history and criticism, geometry and cultural studies, and hands-on art projects to explore the mathematical, artistic, and cultural properties of circles.