Play dough is a wonderful sensory material that offers endless play possibilities and an opportunity to develop important fine motor skills and hand and wrist strength. Let's have fun with candy cane-themed play dough!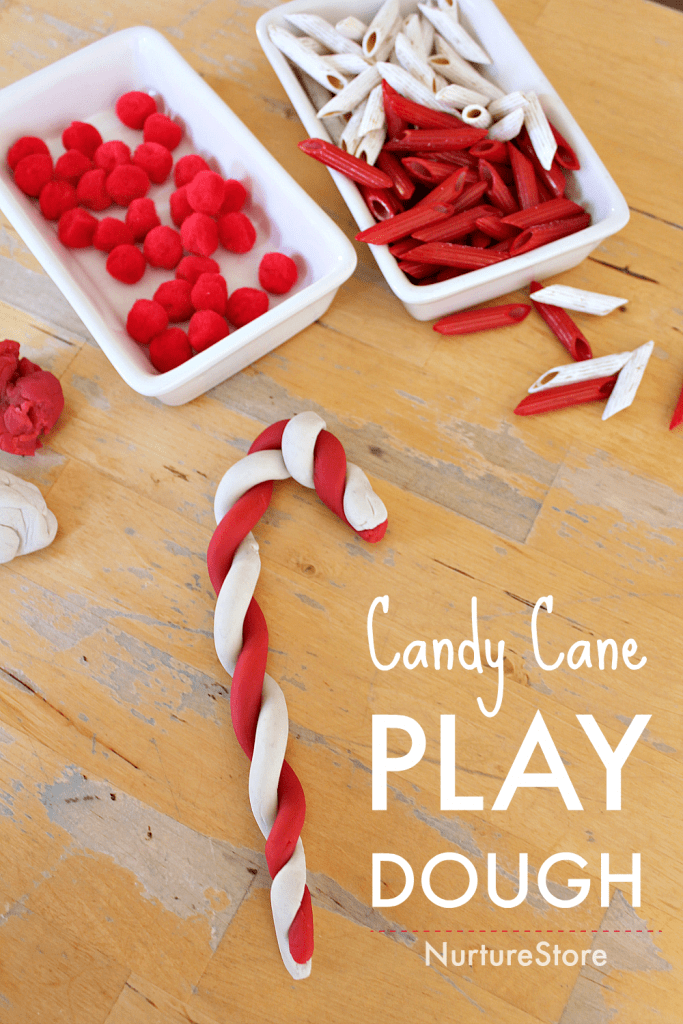 Candy cane play dough sensory play

Materials needed:
:: red and white play dough
:: peppermint extract
:: red and white loose parts such as pom poms, buttons, dried pasta, bottle tops and cookie cutters
You can use store-bought play dough or make your own using the recipe below. Either way, knead in a drop of peppermint extract to make your play dough candy cane-scented.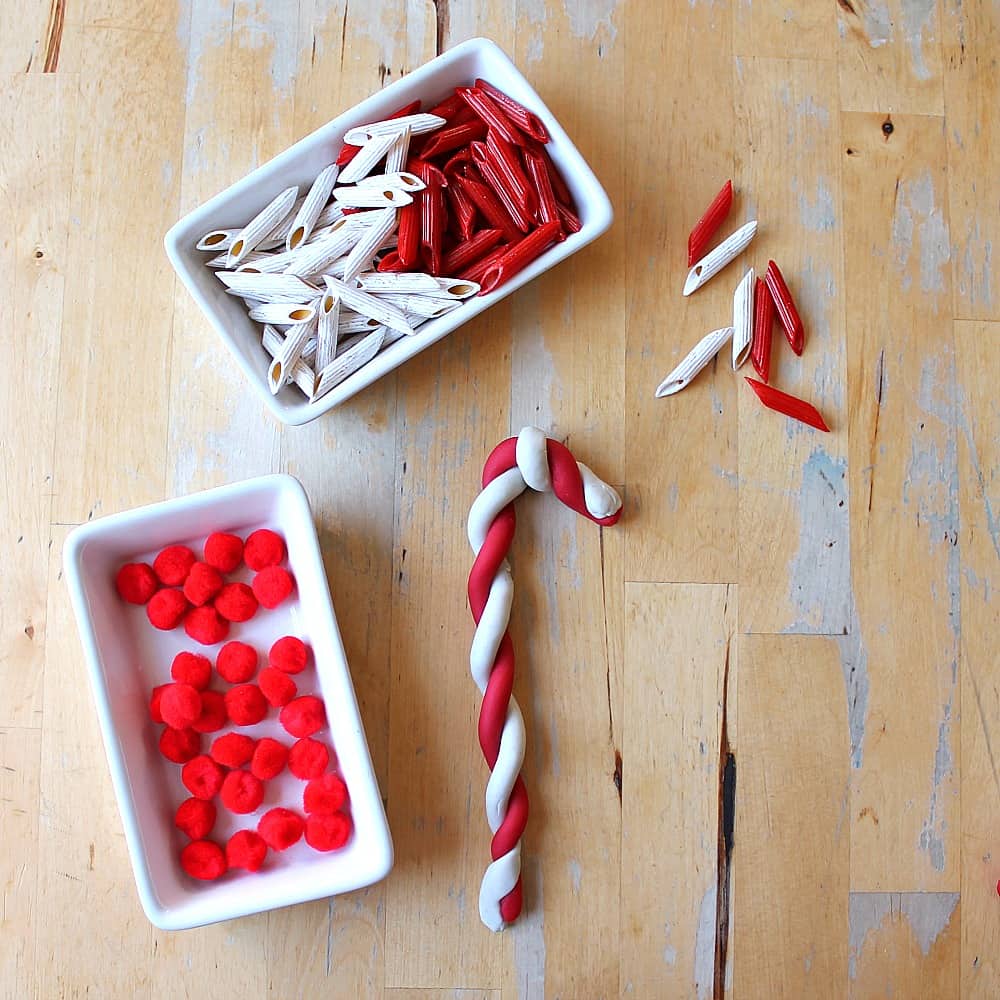 Set out your play dough along with a selection of loose parts. 'Loose parts' simply means moveable materials that children can use in their play. They might be bought materials, upcycled from the recycling bin or found, natural objects. You don't need to think about how the children might use the materials – leave that to them. Provide the loose parts, step back, and see what happens. They might surprise you with their imaginations and create things you would never have dreamed up!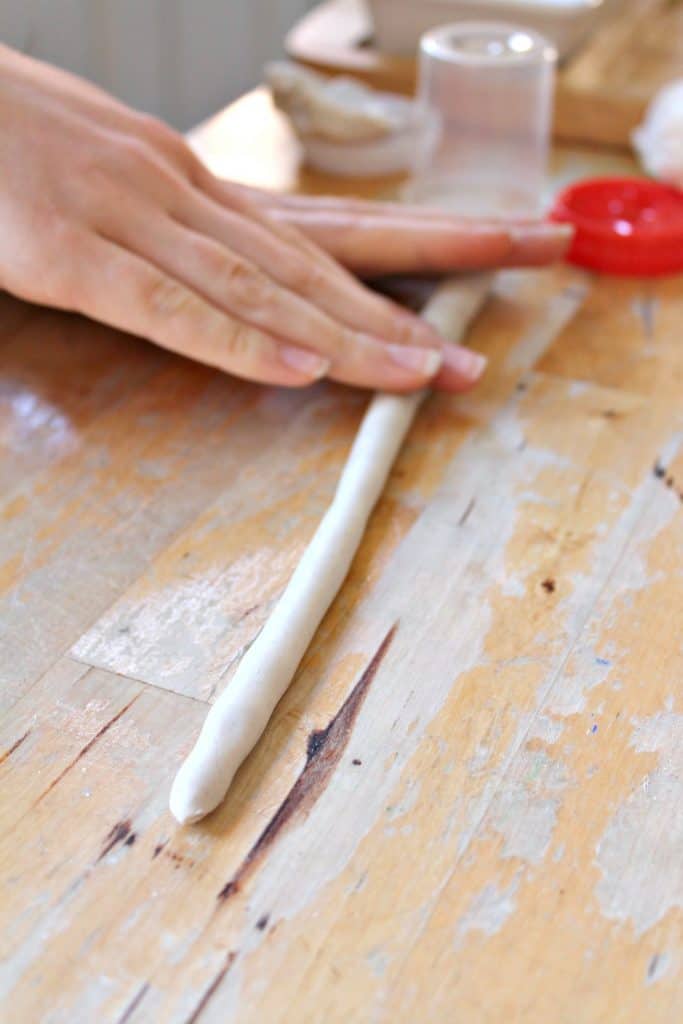 One exercise you might like to introduce is to make candy canes from the play dough. Take a small ball of red and one of white play dough and roll it out into a long sausage shape.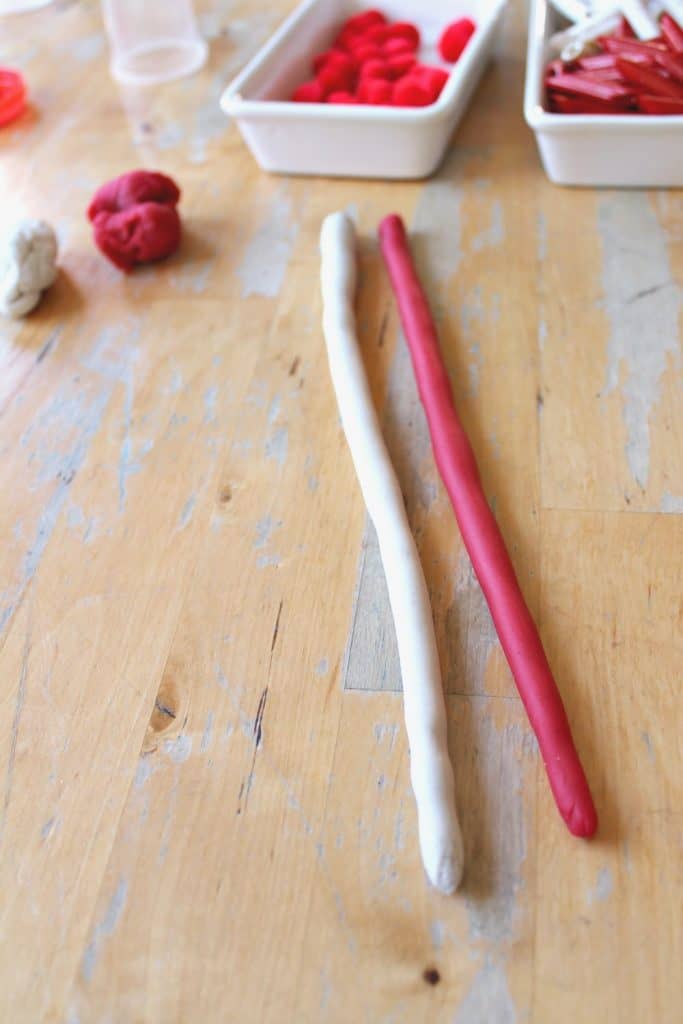 Then place the red and the white rolls together and twist them to form the swirling stripes of a candy cane. This manipulation of the play dough with fingers and hands is a very beneficial exercise in fine motor skills, helping children to develop their dexterity, ready to later hold pencils and write.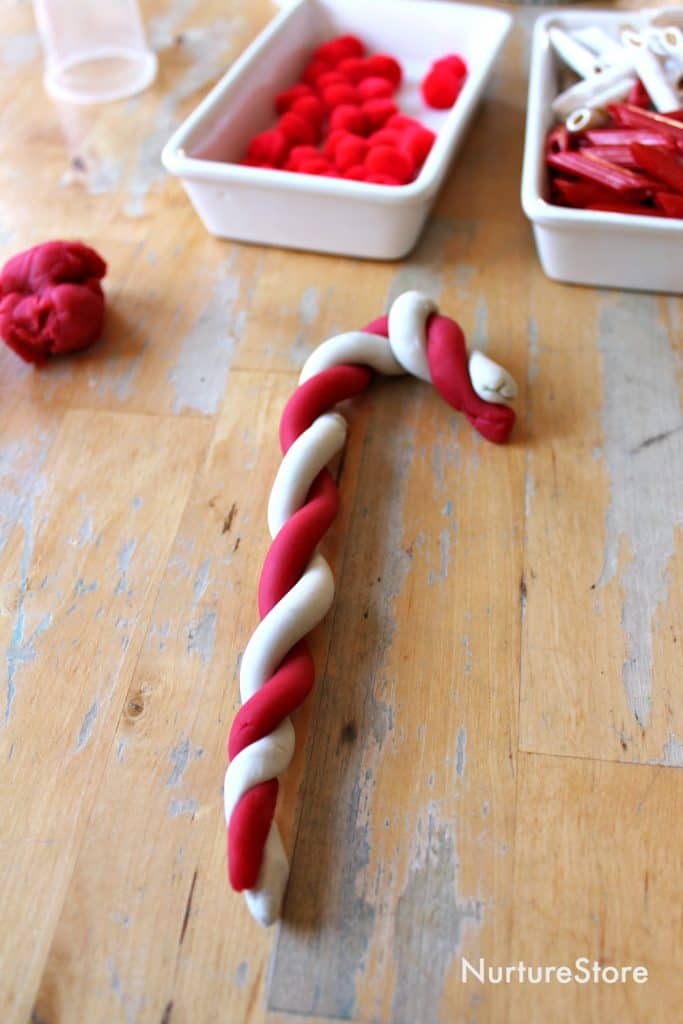 Homemade play dough recipe
Homemade playdough is very easy to make. Try this no-cook recipe:
In a large bowl add:
:: 2 cups flour
:: 1 cup salt
:: 2 tablespoons vegetable oil
:: and 2 tablespoons cream of tartar.
Boil the kettle and pour 1 1/2 cups of the water into your mixture, along with any food colouring you would like.
Mix and knead to form a dough, and then you are ready to play.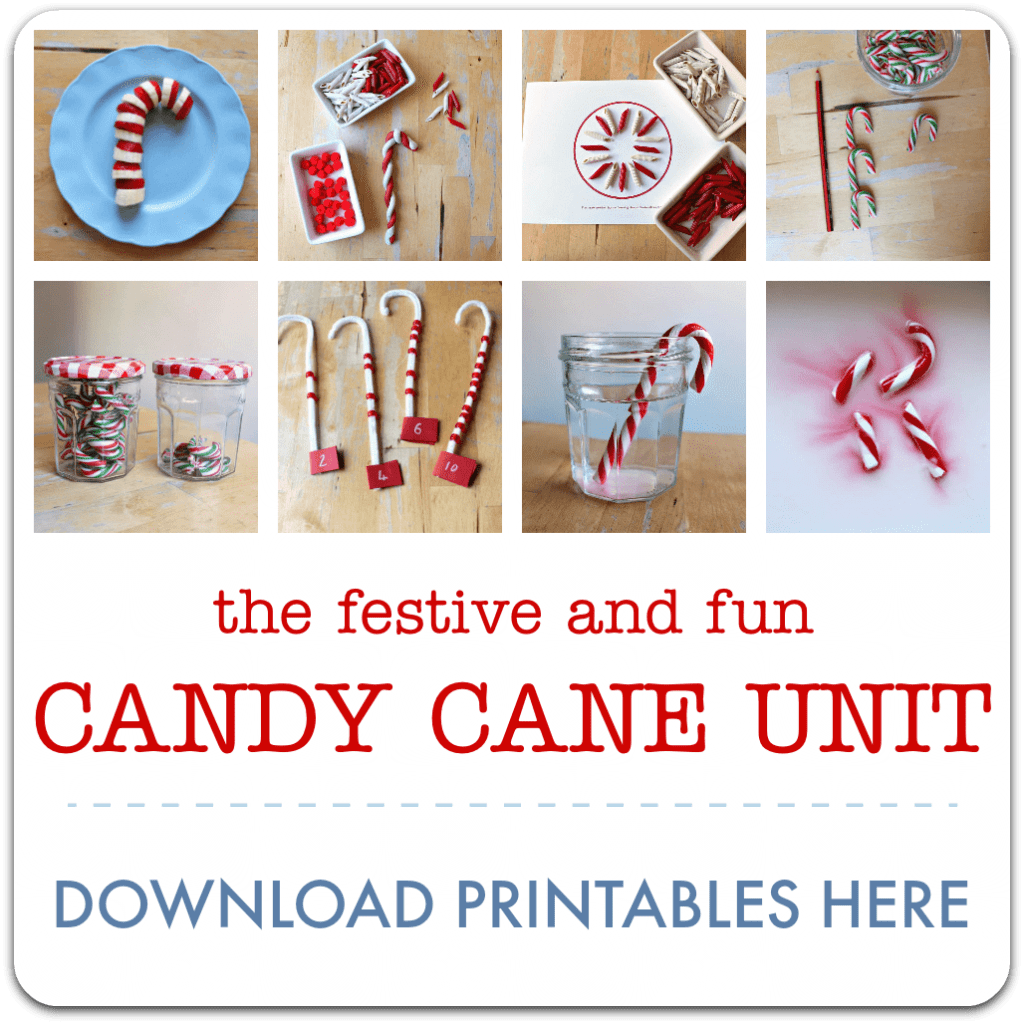 Download your complete Candy Cane Unit
A super fun and festive unit of learning! This kit gives you everything you need to teach an engaging program of activities all based around candy canes. With ideas for math, literacy, science, play, sensory, arts and crafts your children will love learning all through the holiday season.
:: over 60 pages of lessons, activities, and printables
:: a complete unit of candy cane themed math, science, literacy, arts and crafts, sensory, and play
:: materials lists and bonus printables make it so easy!
:: everything planned for you, so you can enjoy it as much as your children do
:: fun and festive, and packed with engaging learning
:: created with children aged 4 to 8 in mind
Click here to get your copy of the complete Candy Cane Unit.