Are you looking for 'all about me' resources or activities about identity and diversity? Try these ideas!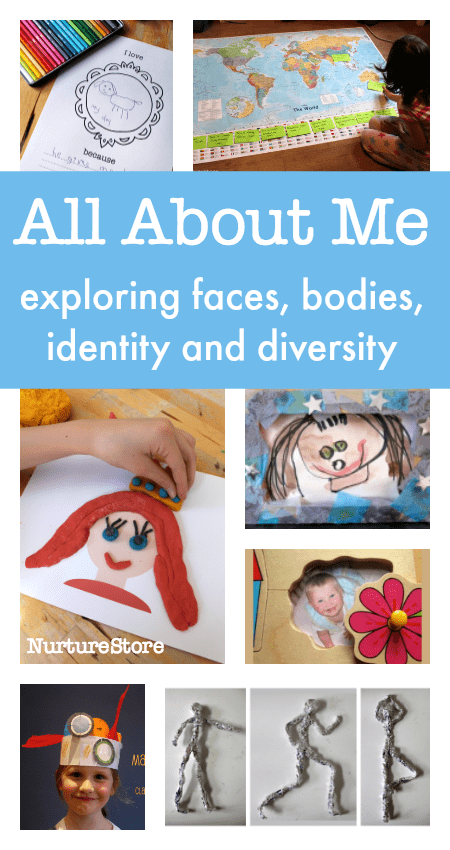 All About Me resources – identity and diversity lessons
These All About Me resources give you ideas for hands-on lessons that explore identity and diversity.
You'll find ideas for:
:: arts and crafts that explore faces and bodies
:: map activities that you can use to talk about our multicultural world and where people come from
:: journal page printables that ask children to think about their own likes
:: plus ideas for very young children who are just starting to learn about themselves and the special people in their life.