Encourage your kids to express themselves, get to know each other, and build community with this printable icebreaker board game.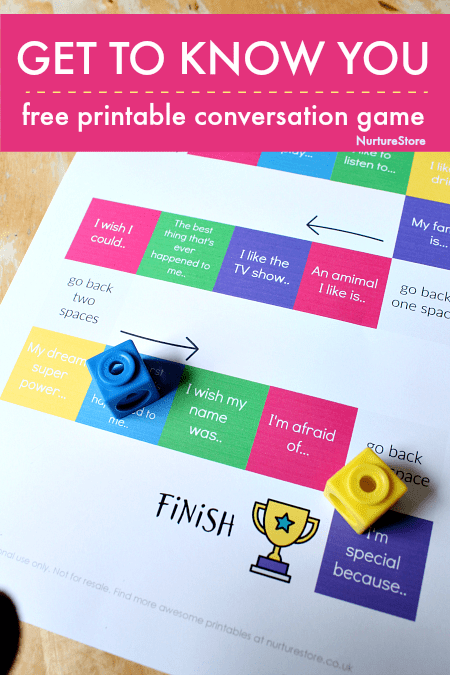 Get to Know You icebreaker board game printable
This printable Get To Know You board game is perfect to use as an ice breaker, back-to-school activity or to encourage conversations and connections.
It features simple conversation prompts that invite kids to talk about themselves and get to know others.
By playing, children are encouraged to find their voice, share their opinion, and listen to others.
This simple ice-breaker game is powerful, helping everyone know we are all individuals, and also have many connections. We can celebrate differences and still feel part of a group.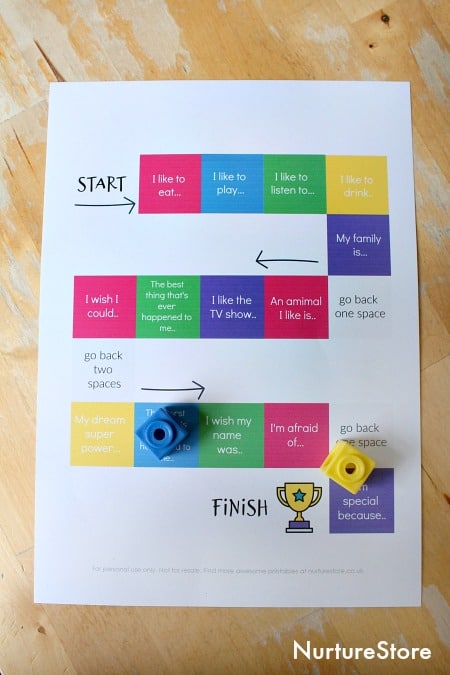 How to play the Get To Know You game
Print the board game (see below) on card. You can laminate it for durability if you wish.
Each player will need a coloured counter (a small block or a button works perfectly) and you'll need a die to roll.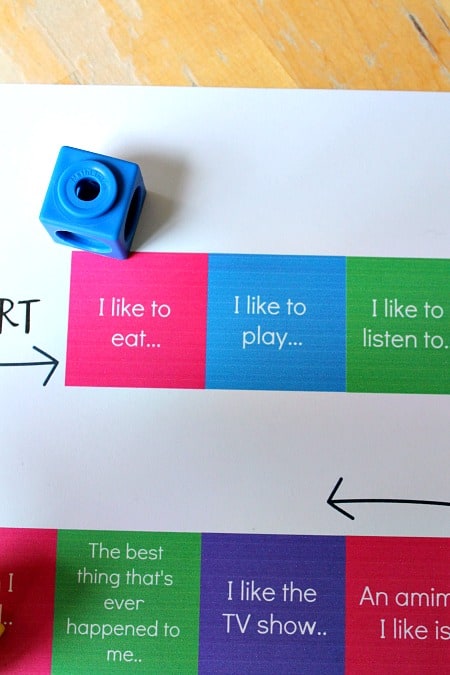 Place everyone's counter on the starting point.
Take turns to roll the die and move along the board however many number of spaces you roll.
Watch out for squares that make you go back a space or two!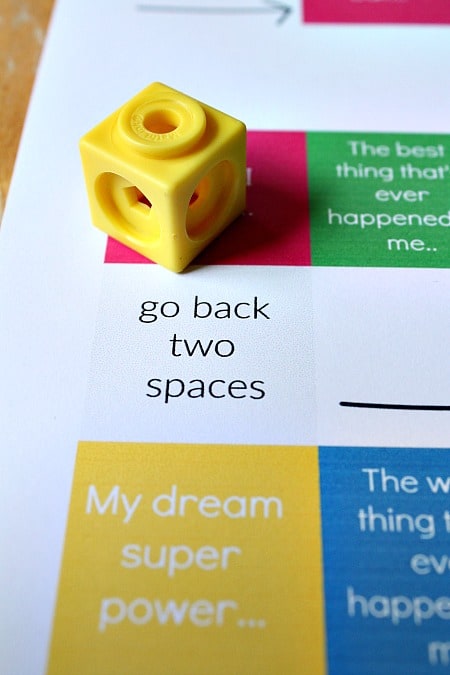 When you land on a square, answer the conversation prompt. There are no right or wrong answers so feel free to share what you think.
The game starts off with easy prompts such as:
I like to eat…
I like to play…
and includes other talking points including:
My dream super power is…
I wish my name was…
The best thing that's ever happened to me is…
To encourage children to develop with responses you can say 'That sounds interesting, tell more about it."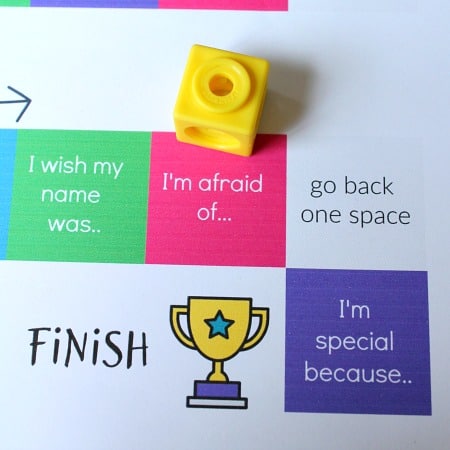 The prompts are designed to build confidence and connection.
Maybe you'll find you have things in common with your group that you didn't know about.
Equally important, maybe you'll find out individual things that makes everyone in your group special.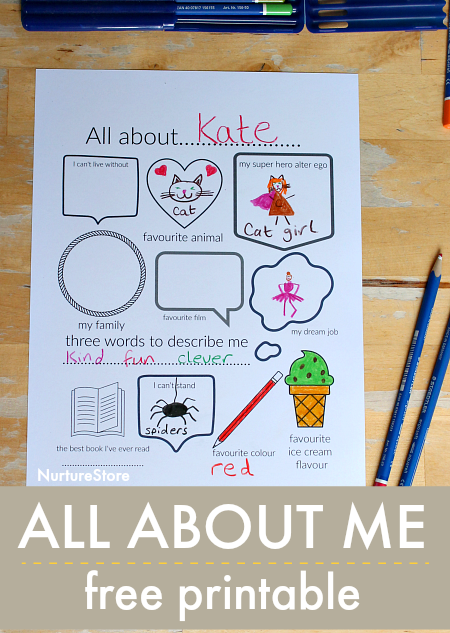 More get-to-know you activities
Planning an All About Me unit or looking for ice breakers for back to school? Try these get-to-know-you activities from the NurtureStore archive:
conversation starters for kids
all about me printable journal page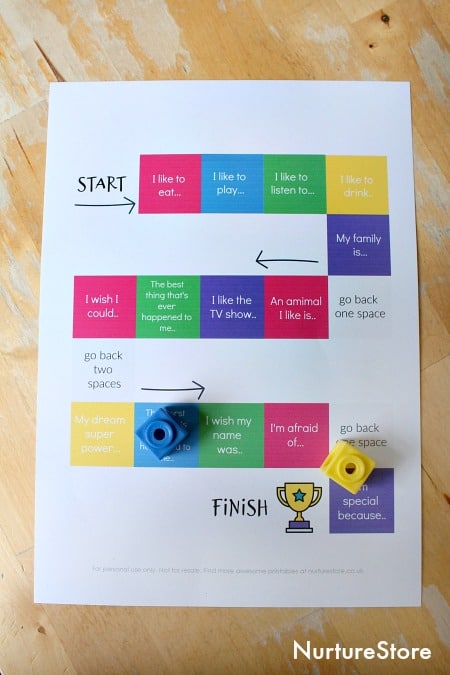 How to get our free printables
To download my free printables, you'll need to visit the NurtureStore Printables Library, which is available to all subscribers to my email list, and of course to Play Academy members.
Pop your email address in the form below and you'll get access to all my free printables, lesson plans, activity ideas, weekly newsletter, and a whole lot more!
After subscribing, be sure to check for the confirmation email. After you confirm your email subscription, we'll send you a welcome email which includes instructions for downloading our free printables.
If you're already subscribed to our email newsletter: check your email for the latest edition of the newsletter where you'll find a link to access our free printables library - the link is usually at the bottom of the email.
For help accessing our printables, click here.
---
By subscribing, you consent to our use of your personal data as per our Privacy Policy, which includes agreeing to receiving interest-based email from us.
---