Use these printable conversation starters for kids to help get your kids talking and boost connection in your relationships.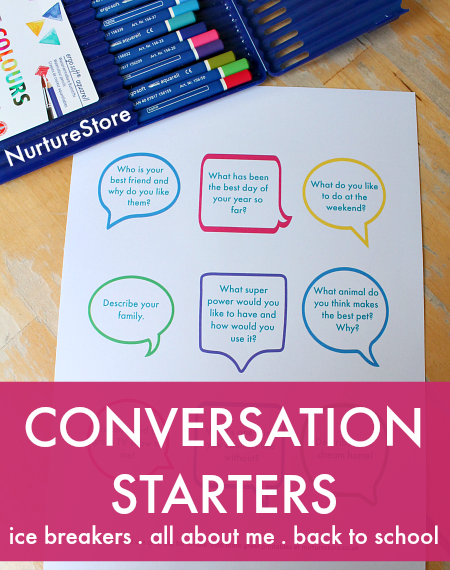 Printable conversation starters for kids
These printable conversation starters for kids are a great, easy way to get kids talking.
You can use them as a back-to-school icebreaker activity, as an introduction activity at camp and community groups, and in your family, to build connection.
The cards are wonderful to use as a family activity around the dinner table – you might get to see a side of your children or your parents that you haven't known about before.
You can also repeat the questions at the beginning or each school year or for New Year's Eve, so see how your children are changing year-to-year.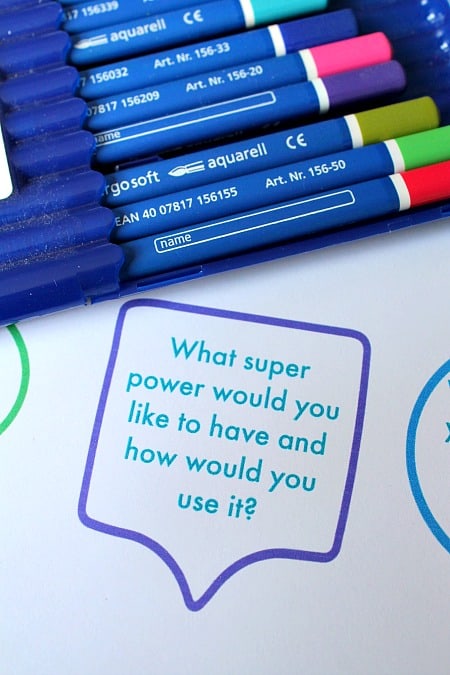 How to use this conversation starter printable
Print the conversation starter questions on card (see below).
You can leave the printable in one piece and use it like a board game, or divide it and use it as individual question cards.
Conversation Starter board game
To use the printable as a board game, print out the whole sheet on card and laminate it for extra durability if you wish.
You can use a die to roll on the sheet; whichever question it lands on, that's the one you have to answer.
Take it in turns to roll and answer.
Some children might like to select their own questions to answer. This can make the game less stressful and more inclusive so invite them to pick their own questions if they prefer. The point here is to build conversations, confidence, and connections.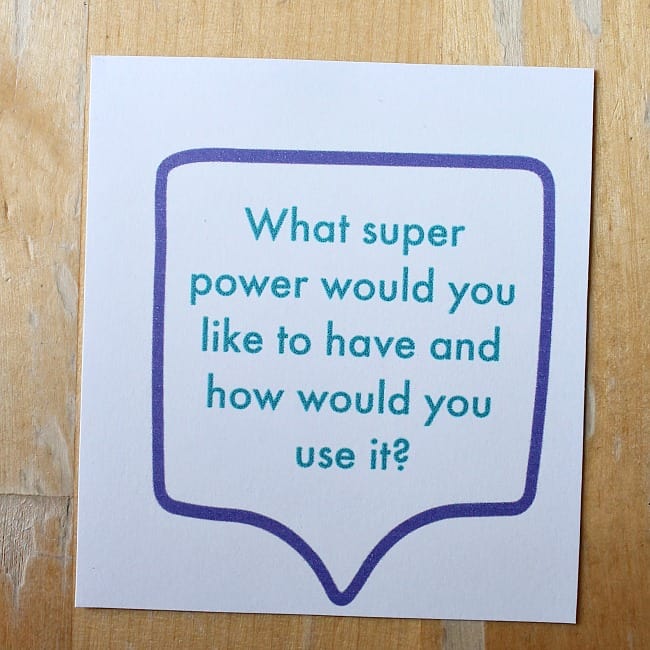 Conversation starter question cards
To use the printable as conversation-starter question cards, print out the sheet and cut out the individual speech bubbles. You can laminate them for extra durability if you wish.
Place the cards face up, or face down for added surprises!, on a table. You can also place all the cards in a bucket.
Pick a card and answer the question!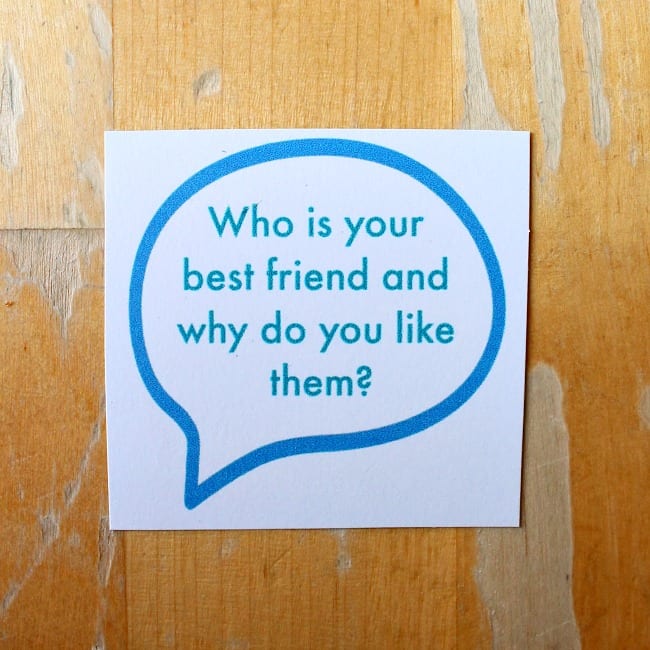 Conversation starters build connection
The questions are designed to be open-ended and easy to answer. There are no right or wrong answers, and everyone can give as much detail as they choose.
They include questions like:
What do you like to do at the weekend?
Who is your best friend and why do you like them?
What super power would you like to have and how would you use it?
You can have everyone answer every question, or have each person pick a few.
By using these conversation starters children can begin to find their voice within the group, and develop their listening skills.
Everyone gets a glimpse of the likes, dislikes, personality, and ideas of each other.
It's great if you're the parent, teacher or group leader to also answer the questions. Let's build connection right across our group.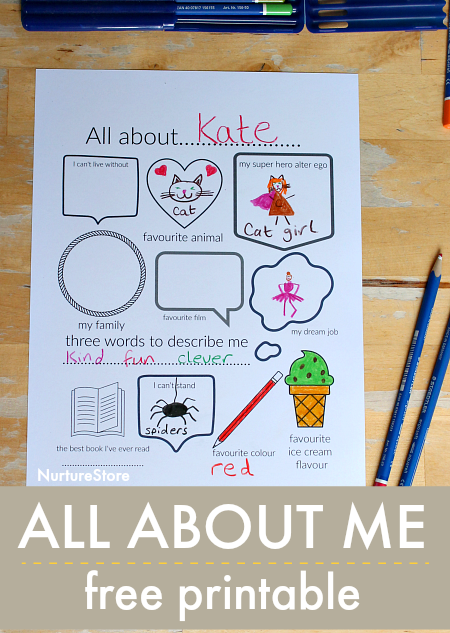 More get-to-know you activities
Planning an All About Me unit or looking for ice breakers for back to school? Try these get-to-know-you activities from the NurtureStore archive:
All About Me printable journal page
printable Get To Know You board game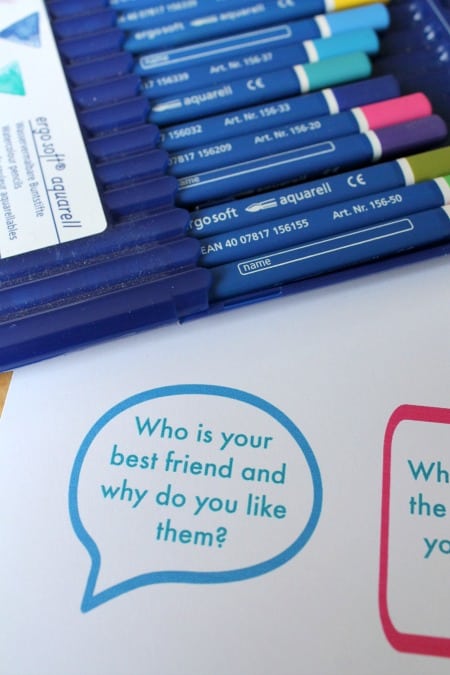 How to get our free printables
To download my free printables, you'll need to visit the NurtureStore Printables Library, which is available to all subscribers to my email list, and of course to Play Academy members.
Pop your email address in the form below and you'll get access to all my free printables, lesson plans, activity ideas, weekly newsletter, and a whole lot more!
After subscribing, be sure to check for the confirmation email. After you confirm your email subscription, we'll send you a welcome email which includes instructions for downloading our free printables.
If you're already subscribed to our email newsletter: check your email for the latest edition of the newsletter where you'll find a link to access our free printables library - the link is usually at the bottom of the email.
For help accessing our printables, click here.
---
By subscribing, you consent to our use of your personal data as per our Privacy Policy, which includes agreeing to receiving interest-based email from us.
---