Free playdough printables? Yes please! These printable play mats are a wonderful addition to play dough. You can use them as an invitation to play, giving your children a spark of an idea which they can them make their own.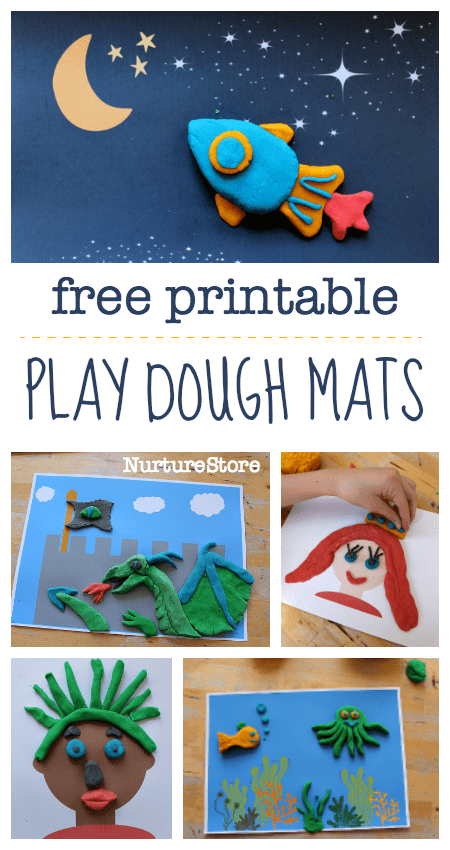 Play dough printable play mats

Use the links under each photograph to see all our play dough play mats and find out how to print them.
How to use these play dough play mats
You might like to laminate the play mats so you can use them again and again.
Set each play mat out with some play dough, and perhaps some extra loose parts, and invite your children to play!
The mats are great to get children:
:: exploring sensory play
:: talking about the stories they are creating
:: developing fine motor skills as they work with the play dough.
:: you can also use the play mats as a backdrop to small world play and puppet shows.