A nature journal is a wonderful way to add lots of reading, writing and drawing to your garden project. Join the free NurtureStore Sunflower Club and receive this printable Sunflower Journal.
Join the NurtureStore Sunflower Club :: free resources for your children!
Let's connect our children to nature all spring and summer long with an engaging curriculum all based around sunflowers.
My Sunflower Club programme is free to join and will give you six complete units of lesson plans, activity ideas, and printables that you can use with your children to match science, math, literacy, nature study, and art to the topic of sunflowers.
A key component of any nature study is a nature journal – and I have a free printable journal that you can use with your children. Sign up for the Sunflower Club in the box below and I'll send you a copy.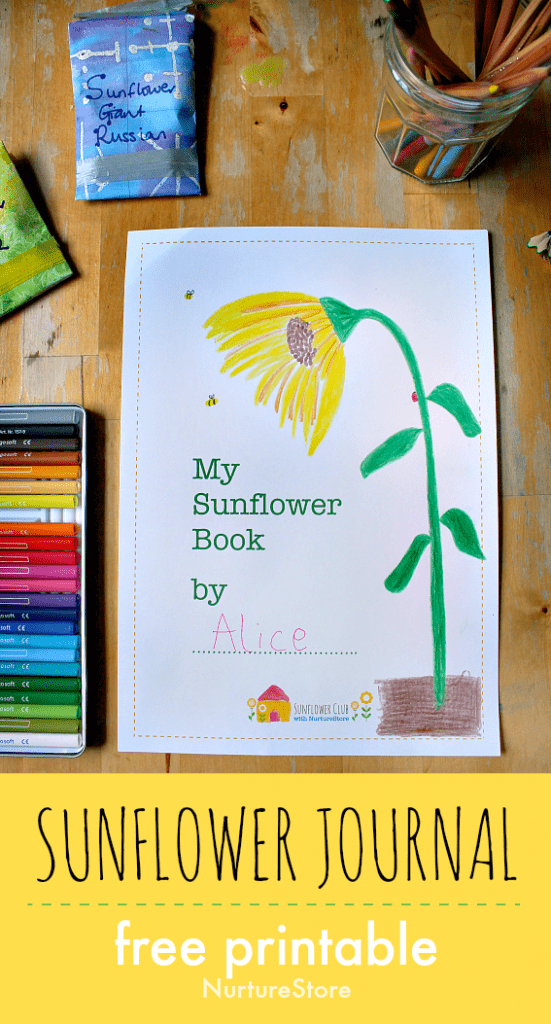 How to use a nature journal with children
A nature journal is the special place where you record all the interesting things you see, smell, hear, feel, eat and wonder about, through the year.
 You are the author and illustrator of your journal and it is unique to you and the place where you live.
"My Sunflower Journal" contains pages with writing and drawing prompts, plus spaces for your own ideas. You can print off as many copies of the journal as you like, printing the full book or individual pages. Included in it you will find:
:: a title page that you can customise with your own sunflower drawing
:: lined, plain, and half-and-half pages that can be used as a diary, for a plant or animal study, to record notes, and science experiments
:: a page to chart the growth of your sunflower
:: a page to explore adjectives, as we think of all the words we can to describe our sunflower
:: a easy-prompt invitation to write lists about what's happening in your garden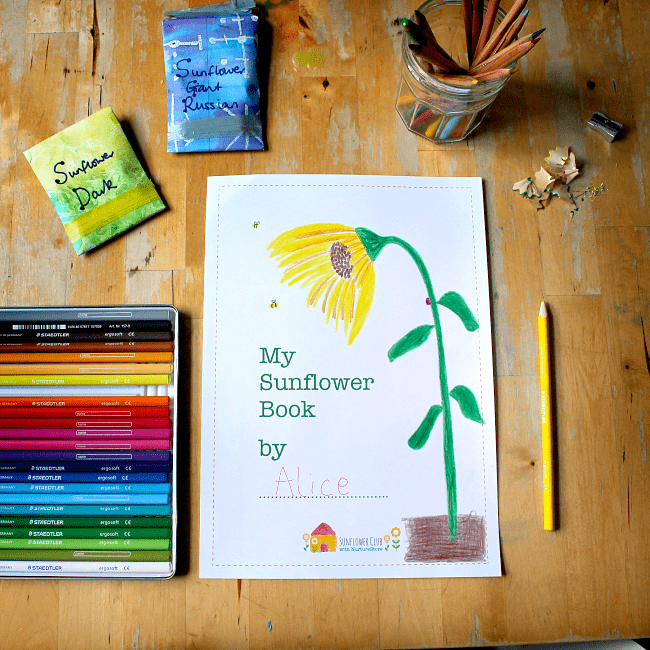 How to get your free copy of the Sunflower Journal
Get ALL my free printables by joining the NurtureStore community and gaining instant access to my free resource library, which includes this printable.
Pop your email address in the form below and you'll get instant access to all my free printables, lesson plans, activity ideas, weekly newsletter, and a whole lot more!
Be sure to check for the confirmation email. After you confirm your subscription, we'll send you a welcome email which includes instructions for downloading our free printables.
If you're already a Play Planner Newsletter Subscriber: check your email for the latest edition of the newsletter and you'll find a link to access all our free printables.
---
* By subscribing, you are accepting our Privacy Policy, which includes agreeing to receiving interest-based email marketing messages from us. You can unsubscribe at any time.
---