Print these Ramadan picture cards to learn about the important aspects of Ramadan, and to play a Ramadan-themed matching game.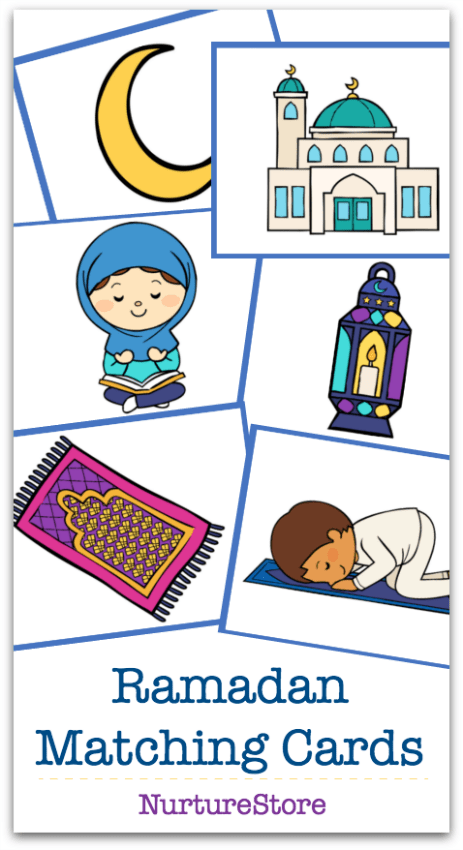 Ramadan picture cards matching game
This set of Ramadan picture cards show images of important aspects of the Ramadan celebration including a crescent moon, prayer mat, mosque, dates, lantern, a child praying, and a child reading the Quran.
How to use the picture cards
You can print off the cards and use them:
:: as conversation starters, to learn and talk about how Ramadan is observed
:: as part of a visual daily routine chart, showing when you will pray, eat, and visit the mosque
:: as a matching game. Print two sets of the printable and use them as a matching game, or to play Memory
:: as a treasure hunt. Hide the cards around the room and see if your child can hunt them all out
:: as flash cards to learn Arabic vocabulary
Clipart used under licence from Little Reds Tree House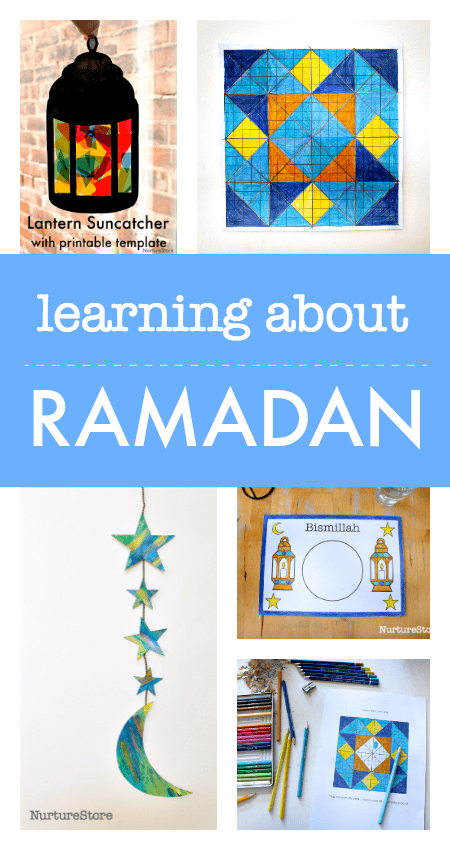 More Ramadan activities for children
Click here to see all our Ramadan activities and printables.
How to download this Ramadan printable
Get access to ALL my free printables by subscribing to my email list.
To download my free printables, you'll need to visit the NurtureStore Printables Library, which is available to all subscribers to my email list, and of course to Play Academy members.
Pop your email address in the form below and you'll get access to all my free printables, lesson plans, activity ideas, weekly newsletter, and a whole lot more!
After subscribing, be sure to check for the confirmation email. After you confirm your email subscription, we'll send you a welcome email which includes instructions for downloading our free printables.
If you're already subscribed to our email newsletter: check your email for the latest edition of the newsletter where you'll find a link to access our free printables library - the link is usually at the bottom of the email.
For help accessing our printables, click here.
---
* By subscribing, you consent to our use of your personal data as per our Privacy Policy, which includes agreeing to receiving interest-based email from us.
---