Try this strawberry and banana candy cane snack along with all the candy cane themed activities in our Learning With Candy Canes Unit.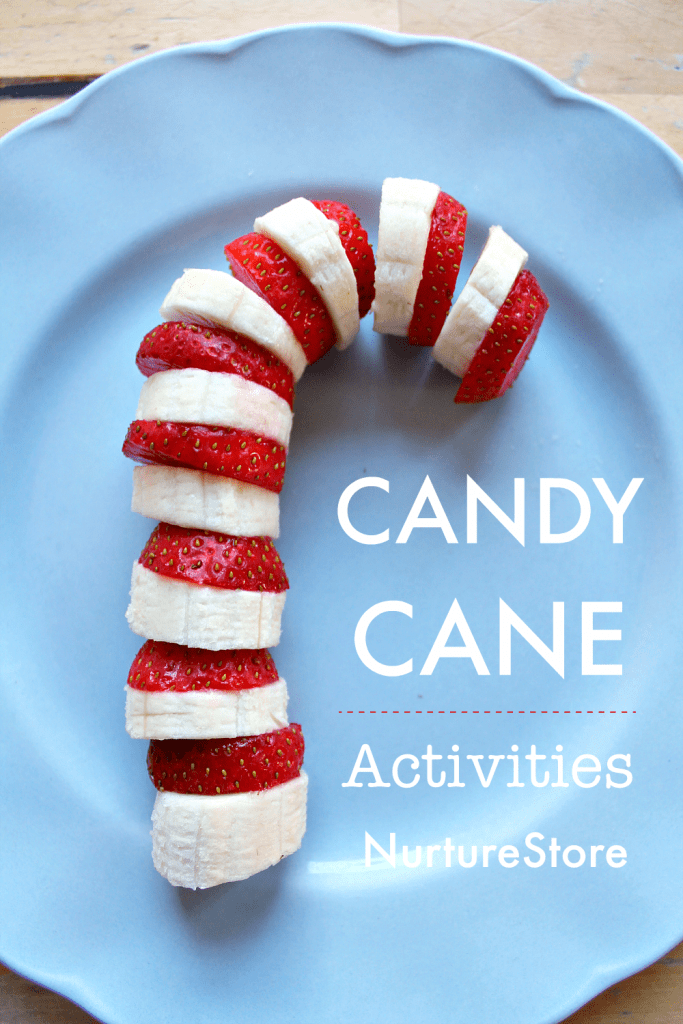 Strawberry banana candy cane snack

Here's a healthy candy cane snack idea taken (you'll find two much more treat-like recipes in the Candy Cane Unit). You can click here to download all the Candy Cane Unit activities and printables.
This is a nice and simple snack that children can make for themselves, learning how to safely use a knife.
Materials needed:
:: banana
:: strawberries
:: knife
:: chopping board
:: plate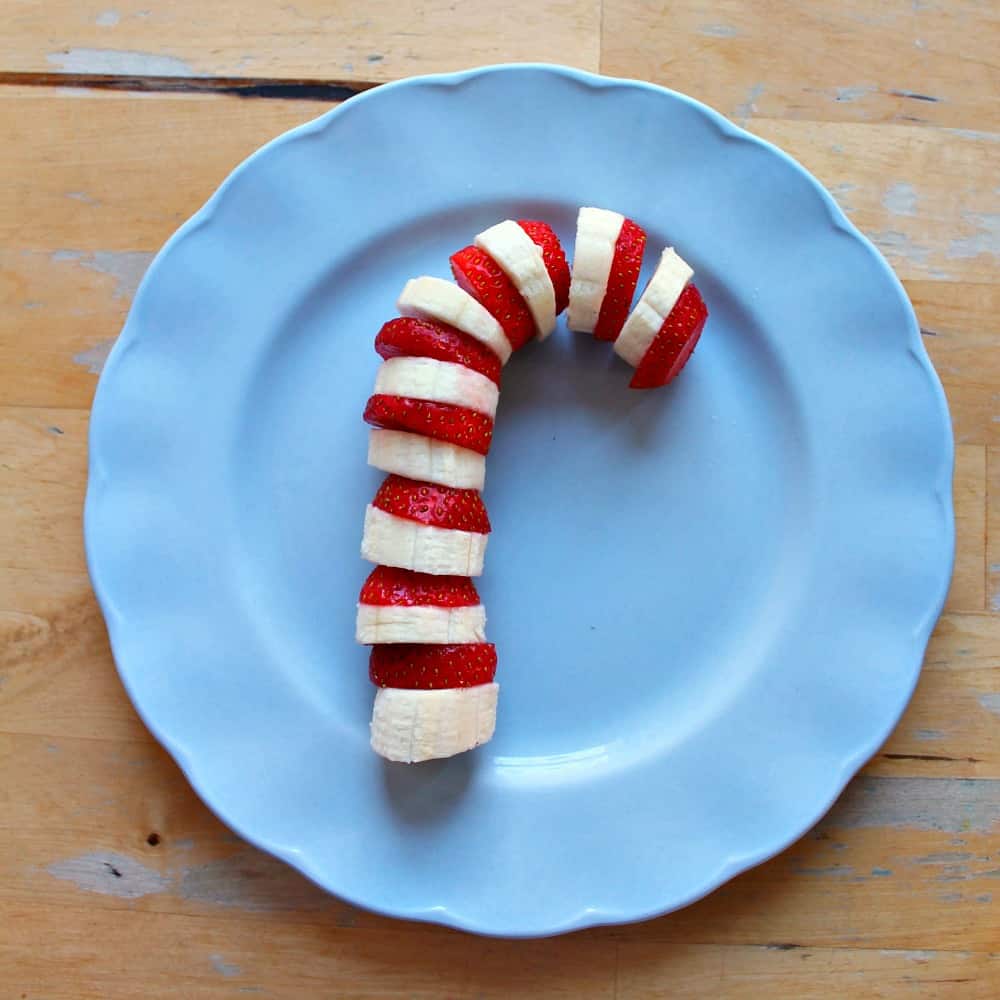 You can use this activity to establish important, basic kitchen skills.
Begin by having everyone wash their hands.
Then talk about how to safely use a knife, including how to hold the knife and where to position both hands.
While you supervise, have everyone chop up half a banana and two or three strawberries each. Then arrange them in a stripy pattern to create their own fruity candy cane.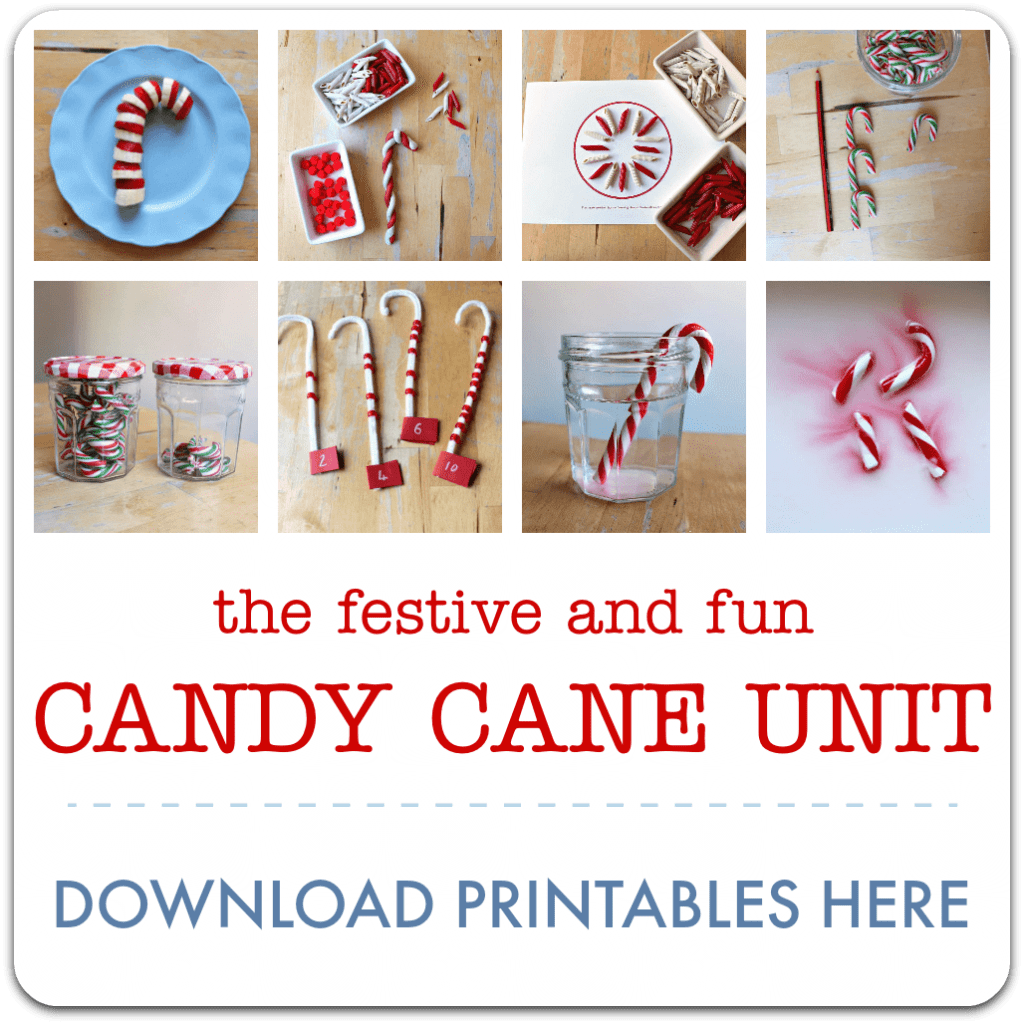 Download your complete Candy Cane Unit
A super fun and festive unit of learning! This kit gives you everything you need to teach an engaging program of activities all based around candy canes. With ideas for math, literacy, science, play, sensory, arts and crafts your children will love learning all through the holiday season.
:: over 60 pages of lessons, activities, and printables
:: a complete unit of candy cane themed math, science, literacy, arts and crafts, sensory, and play
:: materials lists and bonus printables make it so easy!
:: everything planned for you, so you can enjoy it as much as your children do
:: fun and festive, and packed with engaging learning
:: created with children aged 4 to 8 in mind
Click here to get your copy of the complete Candy Cane Unit.