Let's use this candy cane science activity to learn the stages of a science experiment.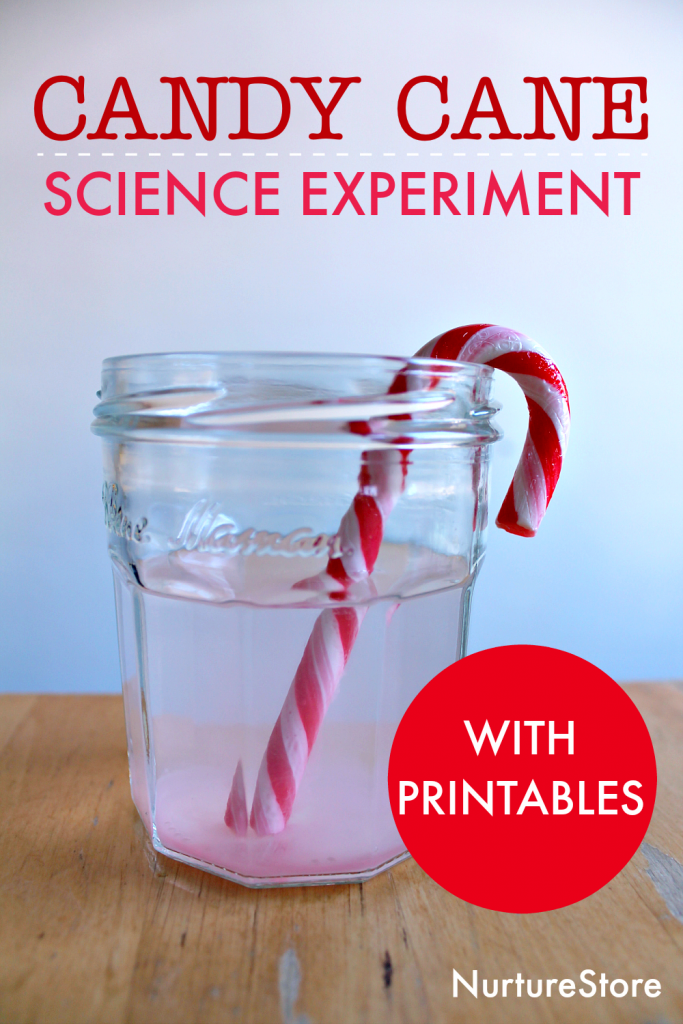 Candy cane science experiment with printable

This activity introduces children to the stages of a science experiment and encourages them to make predictions, observe, and document results.
Talk about the stages in a scientific experiment: a question, an experiment, a prediction, observation, results, and perhaps a conclusion. Then invite your children to set up an experiment to find out: what makes a candy cane dissolve?
Ask your children what they think will happen if you put a candy cane in different liquids (oil, water or vinegar). Let's find out!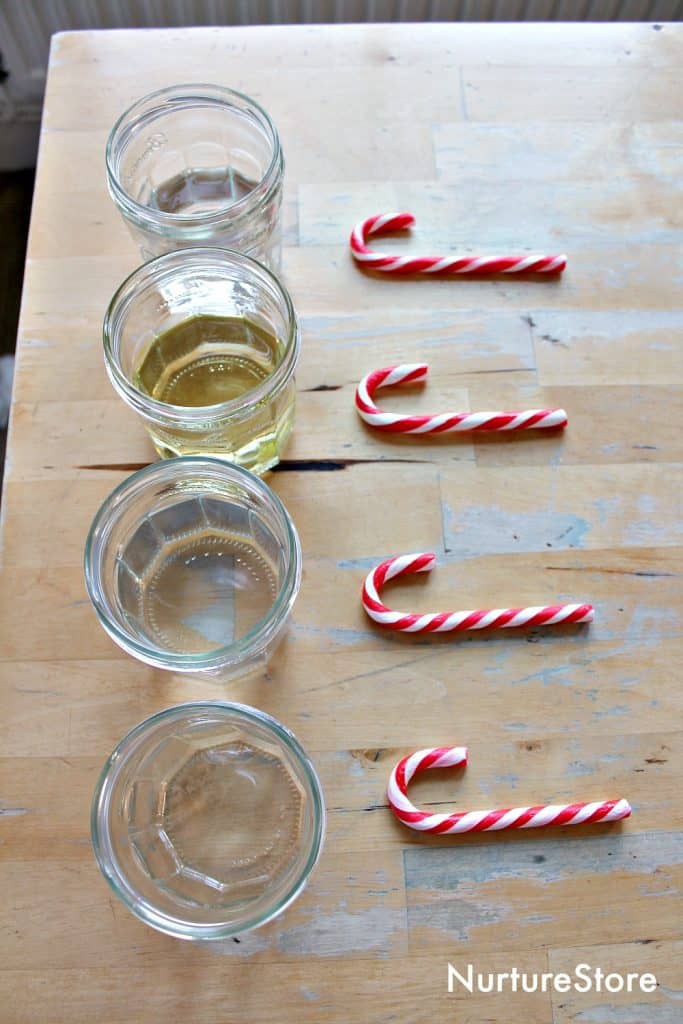 Materials needed:
:: candy canes
:: glass or clear plastic jars
:: hot and cold water
:: oil
:: vinegar
:: Dissolving Candy Canes Experiment sheets from the Candy Cane Unit
:: pens and pencils
:: stopwatches (optional)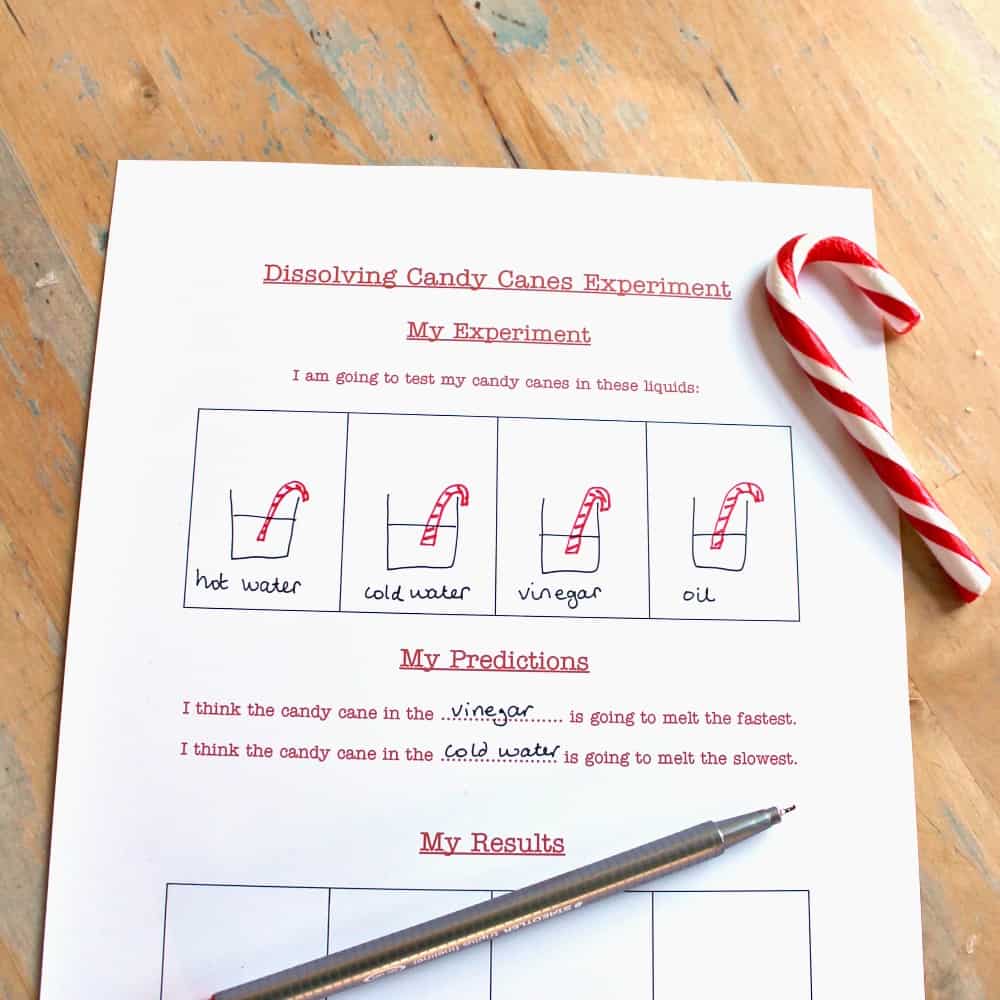 Select three or four liquids for your experiment: perhaps hot water, cold water, oil, and vinegar. Set each out in a glass or clear plastic jar.
Use the printable experiment sheet from the Candy Cane Unit to draw your jars and label which liquid you have in each. Make your predictions about which liquid will dissolve the candy cane the fastest and the slowest.
Place a candy cane in each of the jars of liquid and observe what happens. What do you see? You might like to look closely with a magnifying glass. You might like to set a timer to see exactly how long each candy cane takes to dissolve.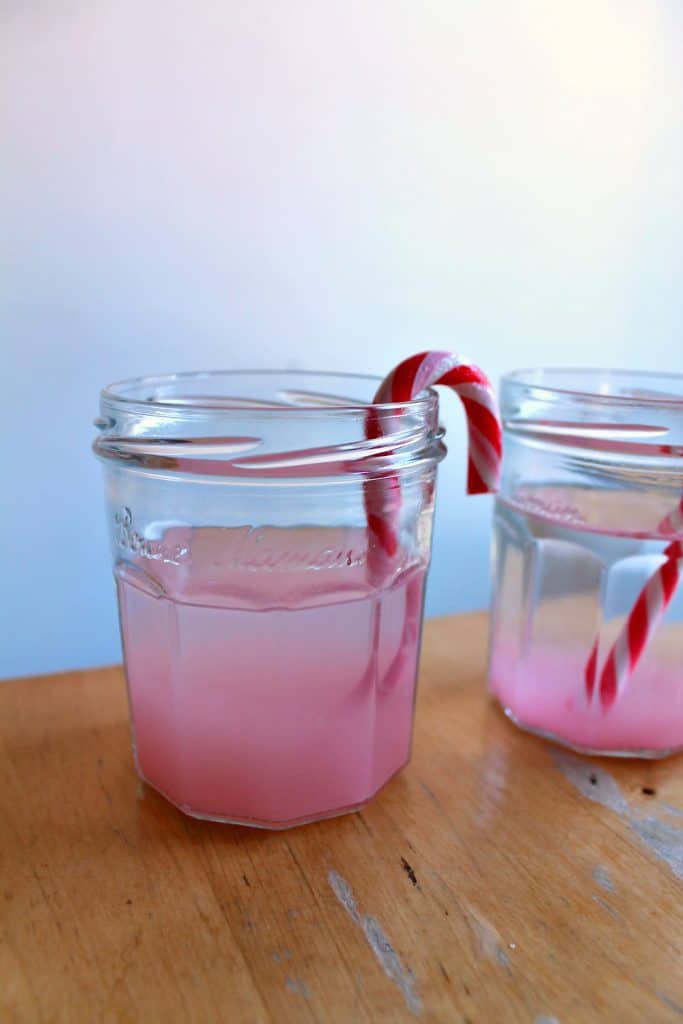 Note down and draw on your Experiment sheet what happens to the candy cane in each jar.
Use the results section of the printable to draw and note down the results. Were your predictions correct?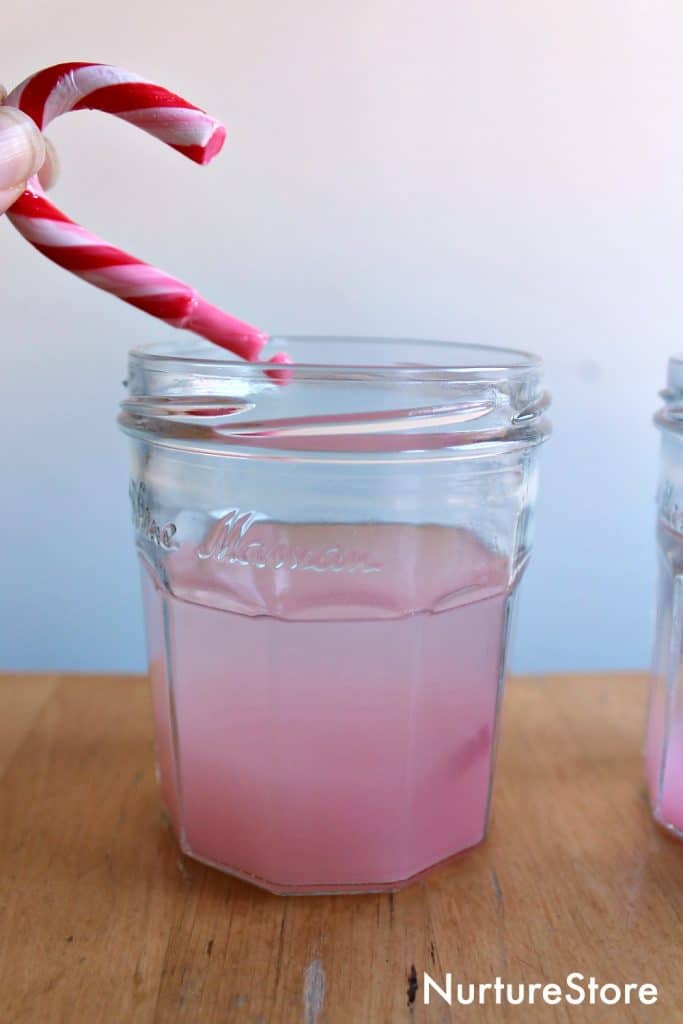 What's the science behind the experiment?
Water molecules can insert themselves in sugar molecules, breaking apart the bonds that hold the sugar molecules together. Over time they can break all the sugar molecules apart, which dissolves the candy cane. The heat in hot water makes the molecules move faster, which is why the hot water dissolves the candy cane faster than the cold water.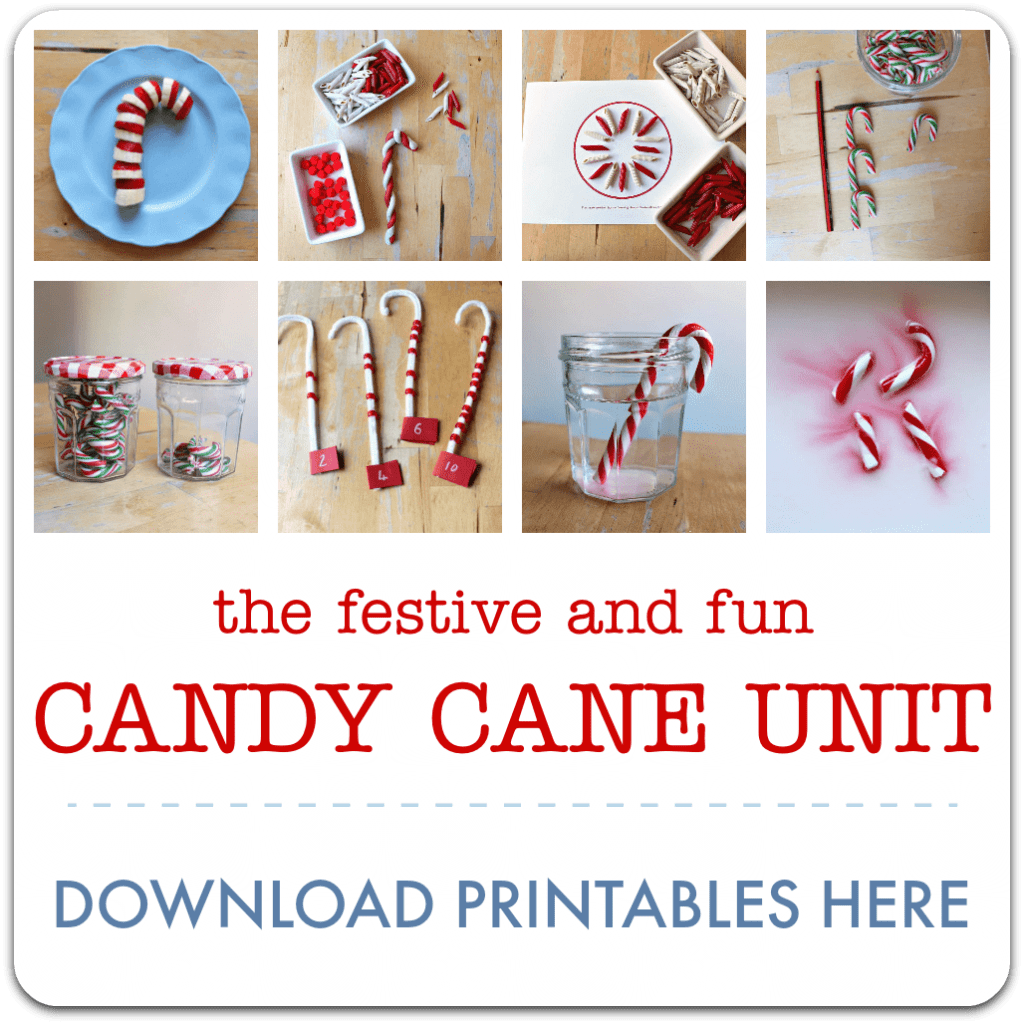 Download your complete Candy Cane Unit
A super fun and festive unit of learning! This kit gives you everything you need to teach an engaging program of activities all based around candy canes. With ideas for math, literacy, science, play, sensory, arts and crafts your children will love learning all through the holiday season.
:: over 60 pages of lessons, activities, and printables
:: a complete unit of candy cane themed math, science, literacy, arts and crafts, sensory, and play
:: materials lists and bonus printables make it so easy!
:: everything planned for you, so you can enjoy it as much as your children do
:: fun and festive, and packed with engaging learning
:: created with children aged 4 to 8 in mind
Click here to get your copy of the complete Candy Cane Unit.