Ready to plan your garden? Here's how we're using our Garden Classroom this year, with our small vegetable garden plan.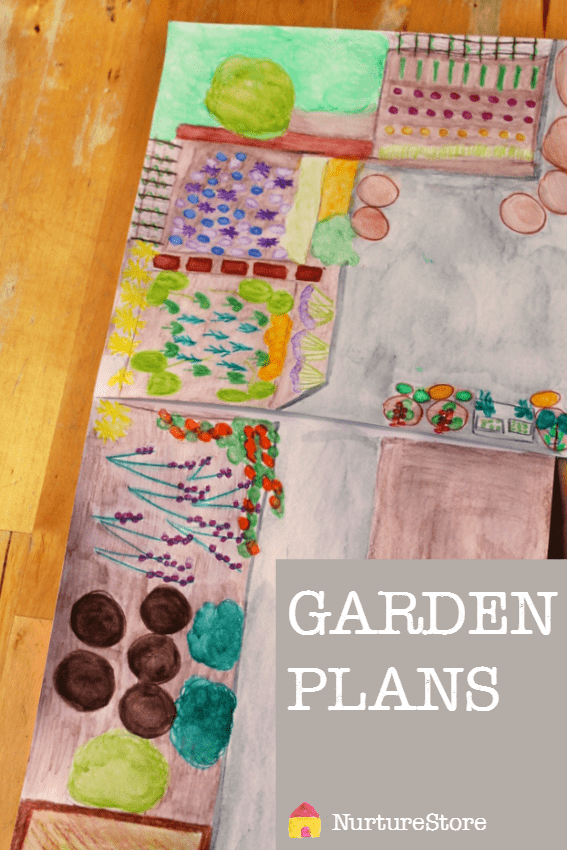 Our Garden Classroom plan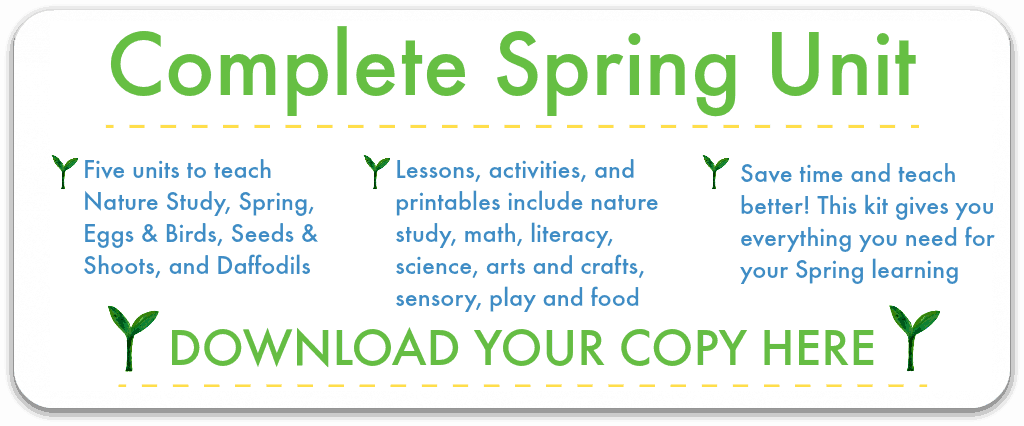 Our garden space is tiny. We live on the edge of a city in the UK, in a Victorian house, so our back yard is surrounded with old brick walls.
With any garden, you have to make the most of what you have, playing to the strengths of your space. So, we are grateful that our spot is so sheltered, that we have a covered area that makes an all-weather play space for the children, and that it's right outside our back door, so we can pop out to play, tend, water and pick without a moment's hesitation.
But, it is tiny, so we have to plan carefully to make the most of the space.
We like to grow a variety of flowers, fruit and vegetables, as I like the children to have the experience of seeing lots of things growing. They learn a lot from being able to compare potatoes to sunflowers to nasturtium to sweetcorn.
We also try to have something available for them to pick and eat for as much of the year as possible, from herbs like rosemary and bay all year round, spring onions, summer strawberries, sweetcorn and pumpkins late in the year, and leeks when there's not much else around.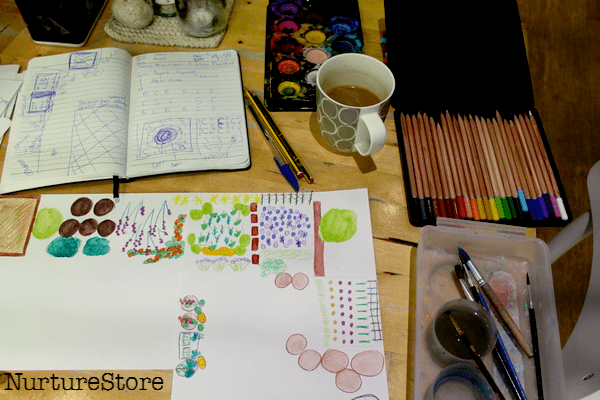 We always plan the garden in February. I always think it's the worst month of the year – so gloomy here, and with so much of winter already endured! Planning the garden puts a smile on our faces, as we know spring is nearly here.
You can see my notes from last year's planning to get a full guide to how to plan a small vegetable garden. But essentially:
:: what's your wish list of things you would love to grow? All members of the gardening team get to contribute ideas.
:: how much space to you have, and where are the sunny spots? Work with your children to measure out your space and draw up a to scale-ish plan of your space.
:: what plants will do best in which part of your garden? Start marking out on your plan exactly what will go where. Think about how much space each plant needs, and remember that you can adapt your plan throughout the year, but having this basic guide will save money and help you make the most of your garden.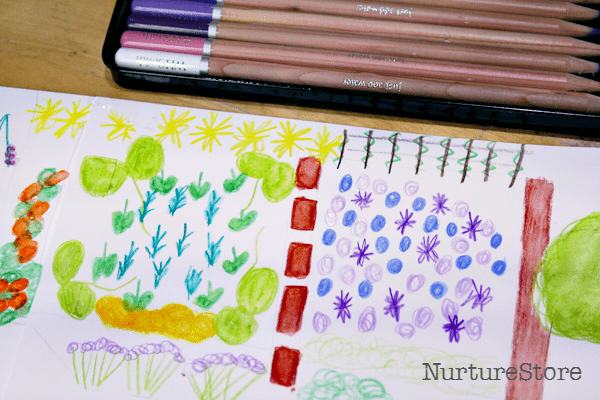 We like to use water colour pencils to draw the plants on our garden plan. Have you used them? As they are pencils, rather than paint, we find it's much easier to be precise with our drawing. And then once you've drawn everything in, you can use a fine paint brush to apply water on top, to give you the water colour effect. If you look at the purple flowers above and below you can see how the application of the water softens the shape of the flowers and lifts the colour, giving that lovely water colour effect.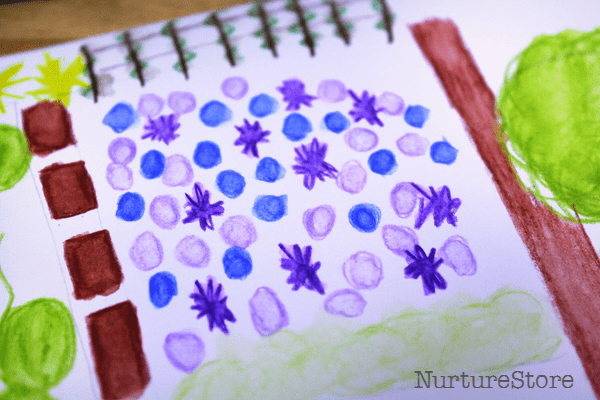 Our garden classroom
So, what are we growing this year? New for this year are three raised beds – currently still in their packaging, but they'll be out in the garden in the next week or so. And a compost bin. Anyone else feel a great comfort in composting, or is it just me? I think every garden should have a compost bin. It's the powerhouse of the garden, and teaches so many lessons about recycling, the full growing cycle and the ecosystem.
You can see our planting plan below. To the right of the plan is our seating area, small shed, and the children's covered play area, where they have their sand pit, mud kitchen and art materials. In this garden section we're planning:
:: pots of herbs, hoping to grow enough to keep us going all year: rosemary, bay, mint, thyme, parsley, basil in summer
:: in our sunniest spot, tomatoes, cucumber and strawberries. My youngest wants to grow some huge tomatoes that she can eat like an apple
:: salad, on raised shelves in an attempt to win the battle against the snails who ate the lot last year
:: a bed of flowers, purple and blue, for prettiness and picking for the house
:: a Three Sisters bed. We're going to try the Native American complementary planting scheme of corn, beans and squash together, and I'll let you know how we get on
:: sugar snap peas and green beans up bamboo canes
:: sunflowers – of course! One of our favourites and great for the bee population. We're also planting calendula, chives and nasturtium with the bees in mind. Bees are vitally important for food pollination world wide and every garden should include some bee- (and butterfly-) friendly open-bloomed, nectar-rich flowers
:: we're growing potatoes in sacks, supplied in our free potato growing kit from the Potato Council
:: a comfrey patch will mean we can make our own Garden Power Potion fertiliser to feed the other plants
:: we also have raspberry canes, which will need some holding back, as they like to take over, and miniature apple and pear trees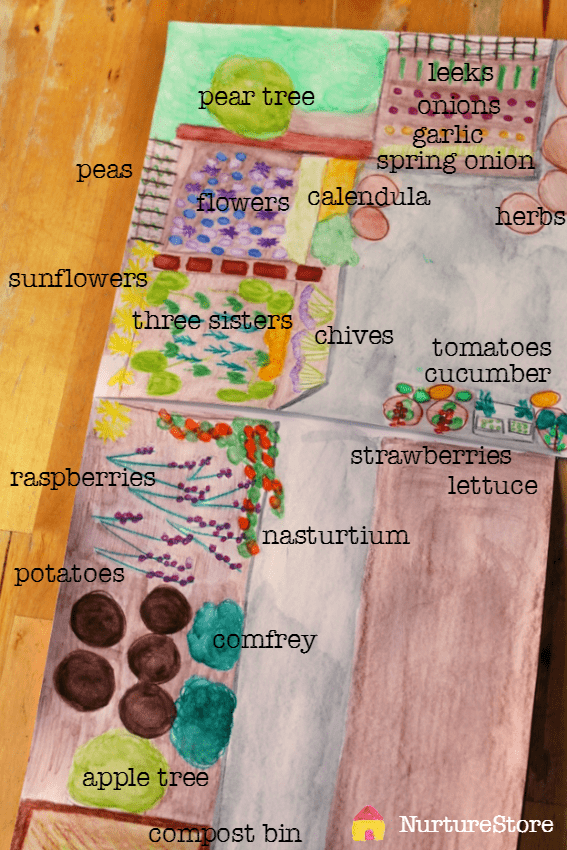 Share your garden plans with us
So that's us – what about you? What plans do you have for your garden this year? Want to link up in the comments and swap ideas?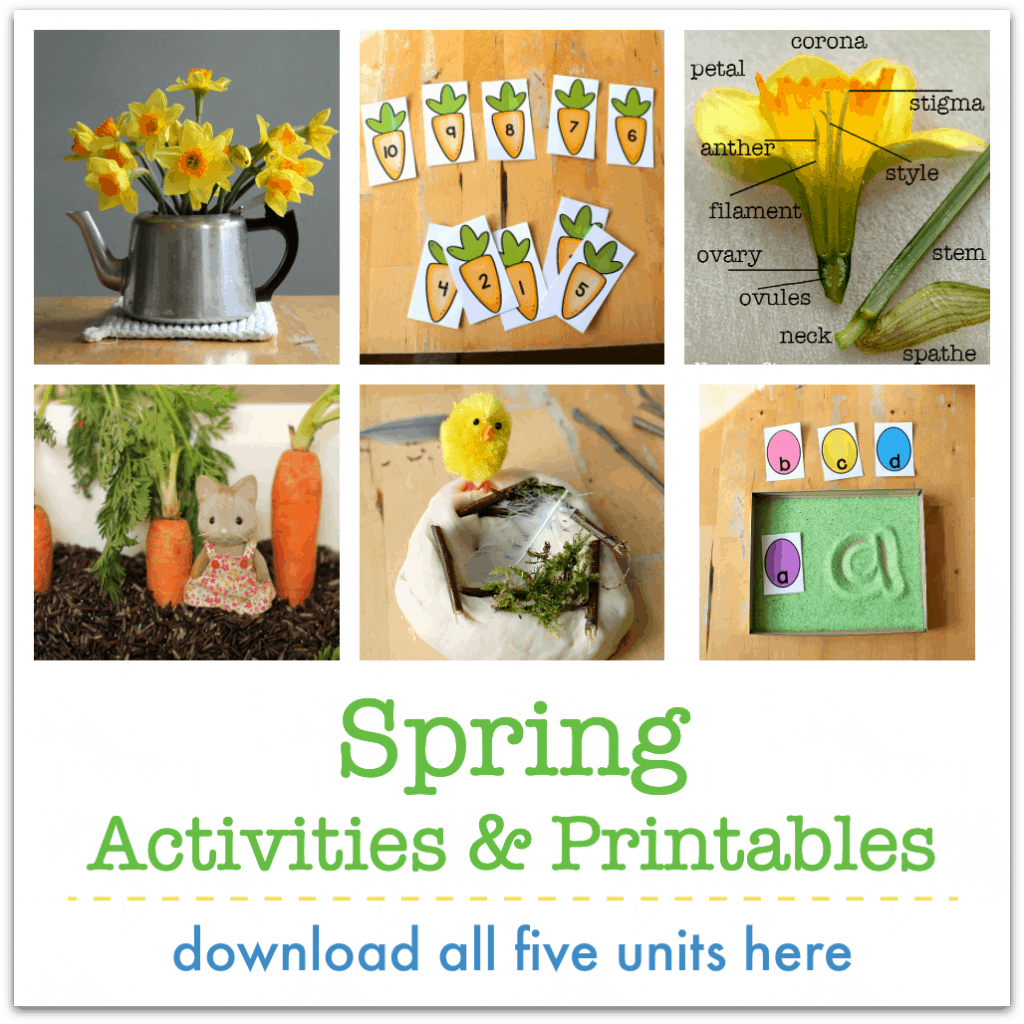 Download all the Spring units and printables
Download our complete Spring lesson plans, activities and printables and your spring teaching will be so easy!
:: five complete units of ebooks and printables for Nature Study, Welcome Spring, Daffodils, Seeds and Shoots, and Eggs and Birds
:: over 50 engaging activities and lesson plans that your children will love
:: over 30 pages of printables that make teaching so easy
:: a balanced programme of math, science, literacy, arts and crafts, nature study, sensory and imaginative play
:: a practical resource that you can start using today, in class or at home
:: weeks worth of learning all planned for you, to take you right through the season
:: created with children aged 4 to 8 in mind
You're going to love this super useful resource!