Here are my tips on how to plan your garden classroom for lots of growing, playing and learning this year.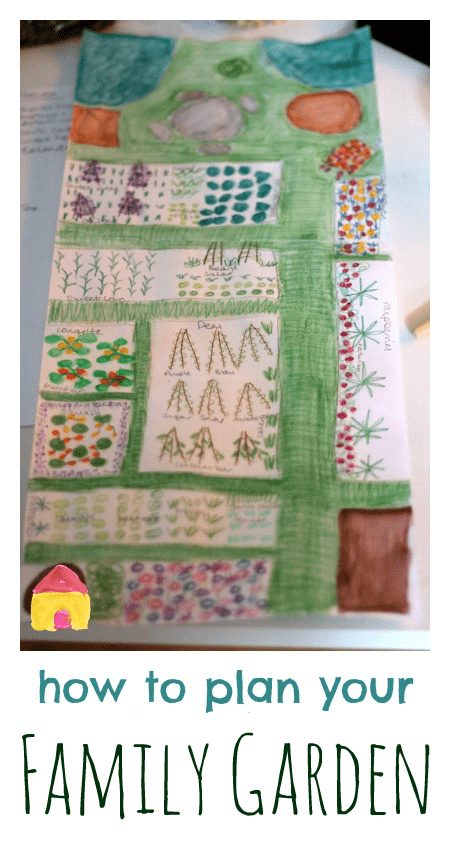 How to plan your garden classroom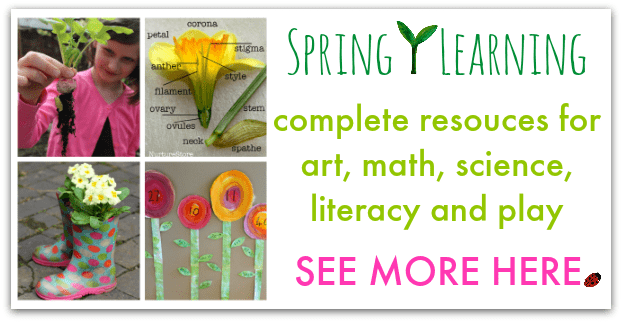 Join my Seasons School Spring Workshop for a complete programme of spring learning: all organised for you, guided by me, for hands-on, real-world experiences – the best way to learn!
>>>> Get the complete Spring Resources here. 

I'm a planner by nature, and I find that taking time at the beginning of the gardening year to think about how we want to use our garden space pays dividends right throughout the seasons. A little thought now saves time, money and energy later in the year – plus it gets us all excited about the wonderful things to come!
Planning a garden for growing, playing and learning
Think about the space you already have and how you use it now. Use these questions to audit your outdoor space to see what you want to keep and what you want to change.
Follow these tips for small family gardens to maximise the space you have available, especially thinking about how to combine space for growing, playing, relaxing and learning. And always include a wild card in your plans!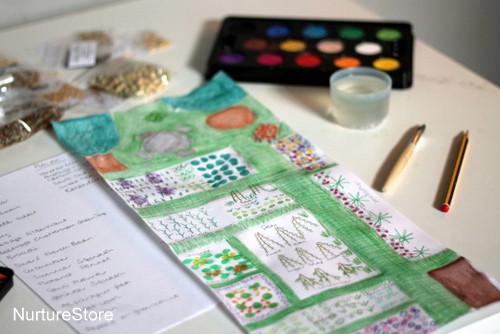 Then make a plan. We like to draw out a map of our garden. We have a tiny city garden but are also lucky to have a plot in a local allotment, which we use for growing fruit, vegetables and flowers. We also use this allotment as our garden classroom, and spend time each week growing, playing and learning. It's important for us to plan how to use the space we so can combine all the activities in one plot, make the right choices about what we want to grow this year – to be bountiful, and ecconomical, and to always give us a new growing experience to learn from.
Making a plan with your children also lets you weave maps, measuring, maths and art into your garden project. You might like to:
– measure out your garden space with tape measures or strides
– transfer these measurements roughly, or precisely, to scale on to a large piece of paper. Mark out permanent features like a compost bin, table and chairs, and sandpit or water table. And work out where your plant-growing beds will be.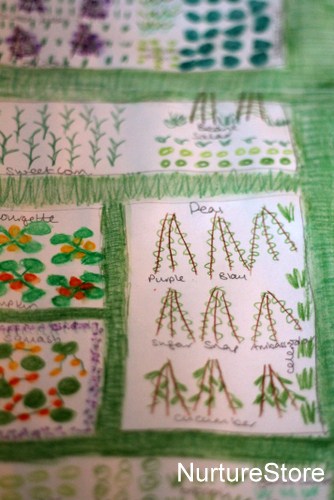 – take a look at the list of things you want to grow this year and at the growing details on your seed packets. Talk with your children about what will grow best where.
          :: What needs sunshine, and what needs shade?
          :: What will need a wigwam for support or be very tall, shading out other plants?
          :: Talk about plants grow well together – like marigolds and tomatoes, chives and carrots – so you can use companion planting deter pests, meaning you won't need to rely on additional chemicals.
          :: And talk about what you grew in a particualr spot last year, and how rotating plants around your garden can reduce problems from pests and diseases.
– write the name of each plant you'd like to grow on a sticky note or small piece of paper, and place them on your plan. Move them around until you've found a home for everything.
– once you've decided what's going where, you can draw them onto your garden plan. You can use pens, pencils or paints to create your unique garden art. We used watercolour pencils, and added in plant names with a pencil.
– the garden plan makes a beautiful piece of art to add to a nature table, and also acts as a blueprint for all your growing this year, so you can remember what to plant where!
Creative ways to use nature to inspire learning
Access a full curriculum of spring learning in my Seasons School Spring Workshop here.