Magic and wonder the woods… welcome to Timber festival!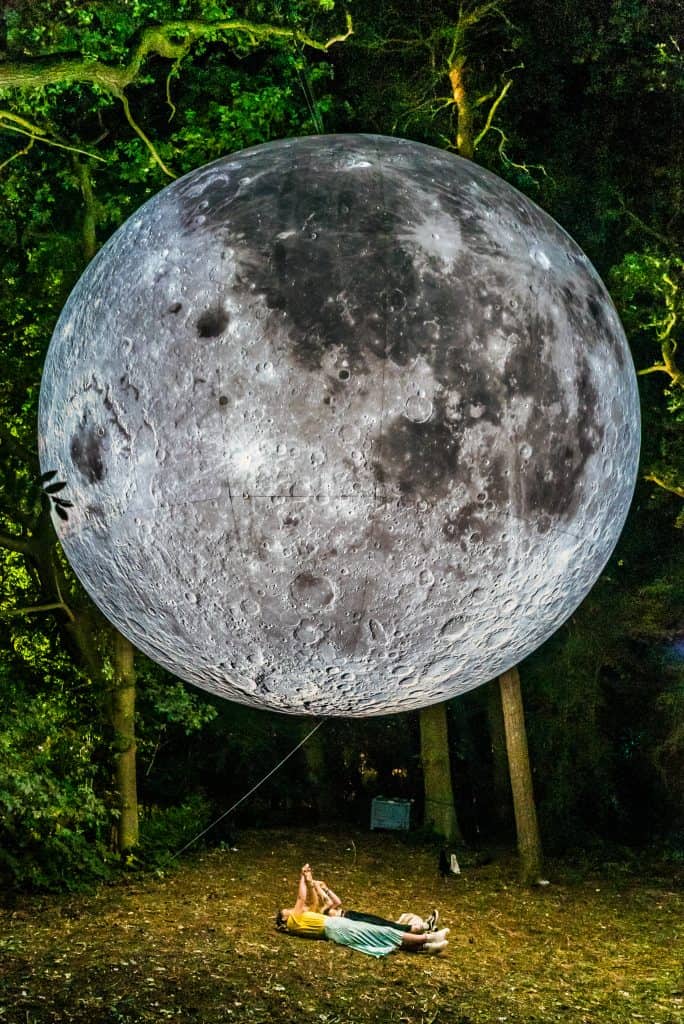 Welcome to the woodland Timber festival!
We were invited to visit the Timber festival at the weekend – have you heard of it? It's a festival of arts, culture and adventure in the heart of the National Forest in Feanedock, Darbyshire.
Winding through the forest paths in areas called The Canopy, Halcyon Days, and As The Crow Flies, Timber is a friendly and chilled-out festival full of all sorts of woodland adventures.
The National Forest is very special. It's now 25 years old and covers 200 square miles. Over 8.5 million, mainly broadleaf, trees have been planted here and more than 175 new wildlife ponds created. It's wonderful to see such an area being transformed and given back to nature, while at the same time inviting so many people to rediscover the peace, comfort, and inspiration of the forest.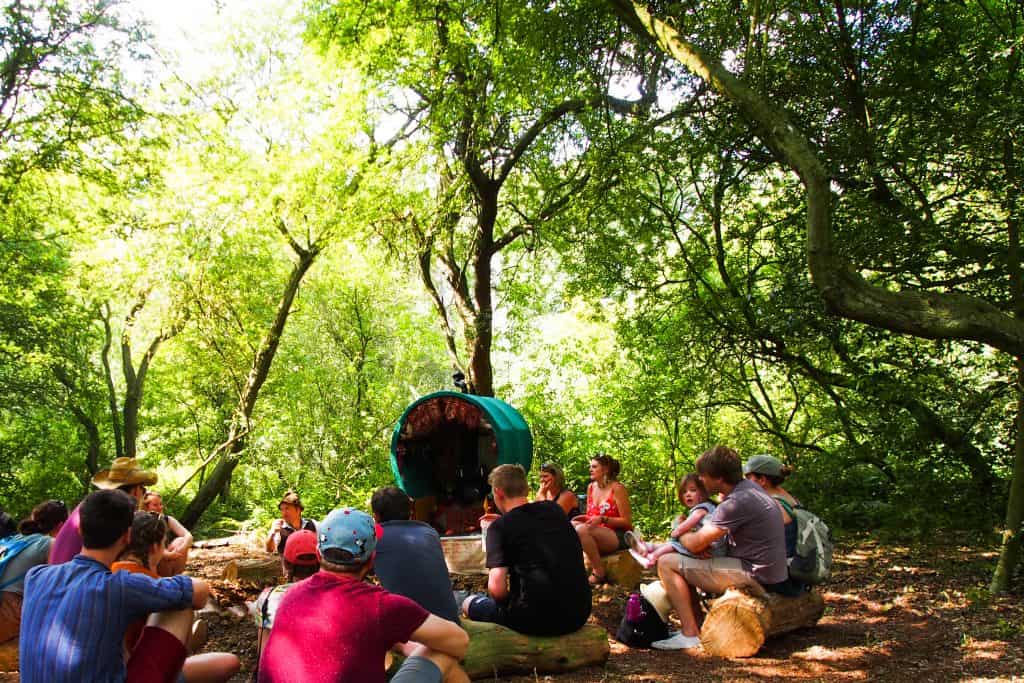 The Timber festival fits perfectly here, combining fun, creativity, and lessons about the environment. My girls loved the aerial workshop taught by Whispering Woods, who were skilful at engaging all the participants, from very young to adults, so everyone was encouraged and supported to have a try and learn confident new skills.
Another highlight for us was the Hammer and Chisel wild play area. Started from scratch on the opening Friday of the festival, this lively woodland playground was built entirely by the families over the three days of the festival. Grab a hammer or a saw and join in! The children delighted in getting their hands on real tools and the community structure was colourful and playful.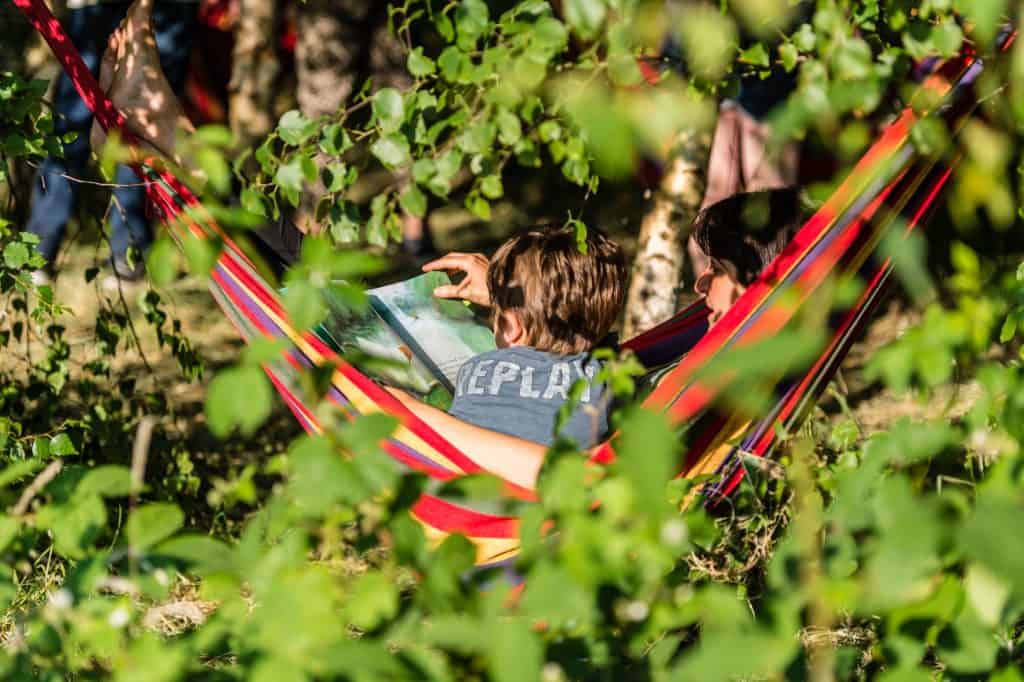 It was one of the hottest days of the year so I really appreciated the stripy hammocks hung up in a shady grotto in the trees – with a library on hand to grab a book for a relaxing pause. And the mojitea iced tea from Bird & Blend was delicious.
The whole festival had such a friendly and relaxed feel. With the programme arranged in a series of smaller spaces around the site it encouraged connection with your own family and a chance to get to know others there.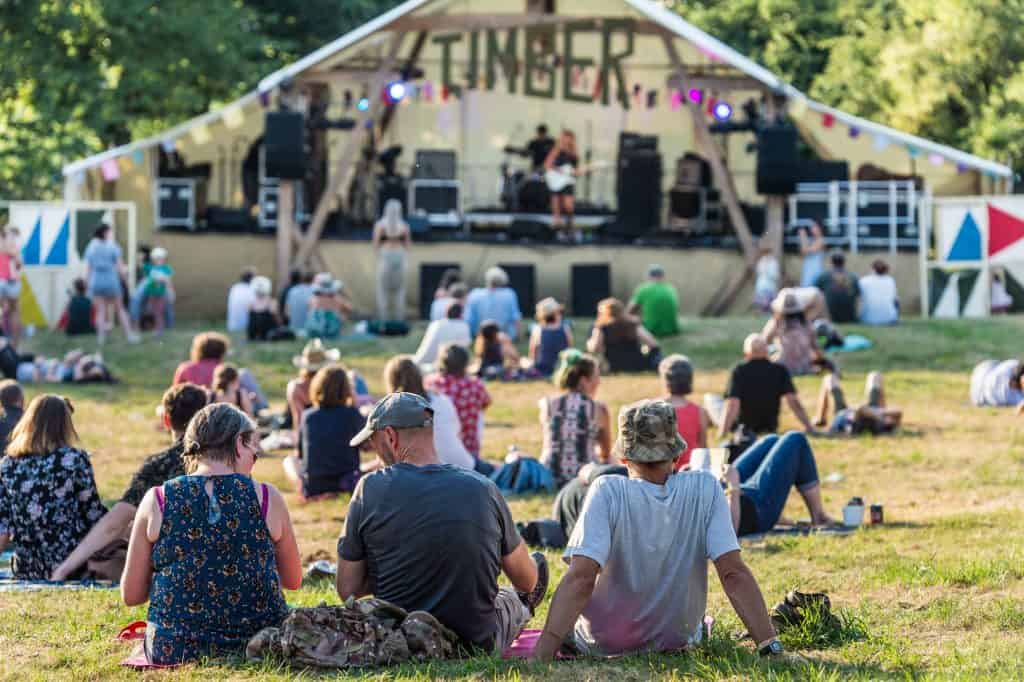 Also on offer was a whole programme of forest-inspired delights: campfire stories from Ian Douglas, The Carnival of Animals theatre from The Fabularium, Luke Jerram's amazing Museum of the Moon, forest bathing, hot tubs, yoga, foraging and forest school sessions, tree climbing, slack-lining, music on the Eyrie and Nightingale stages, and mask making workshops to make costumes for the torch-lit masked ball that rounded off the weekend.
Timber is definitely a festival to look out for next year. Join the eNews here to be the first to hear about dates and early bird tickets for 2019.
Disclosure: we received free press tickets to attend the festival.