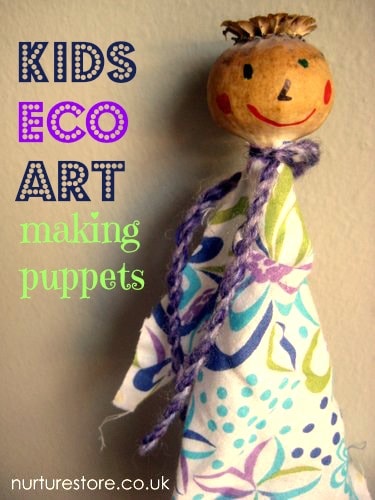 Here's a lovely eco art project that we've created as part of our Kids Art Explorers projects.
This month the Art Explorers are seeing what they can create using natural, outdoor materials. You can browse all the ideas already linked up below, and join in and make something with your own children, but first we'd like to introduce our puppets.
Eco art :: making puppets
Remember the poppy seed heads we had leftover after collecting seeds from the garden? What would you make with them?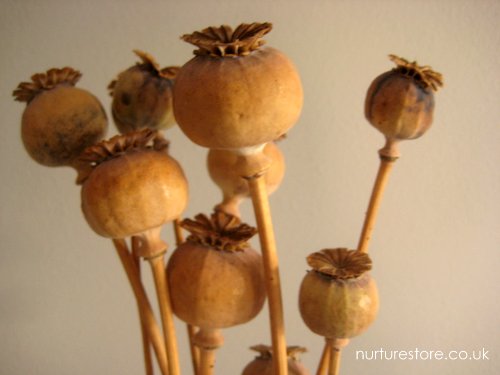 B took one look at them and said, "they look like people!"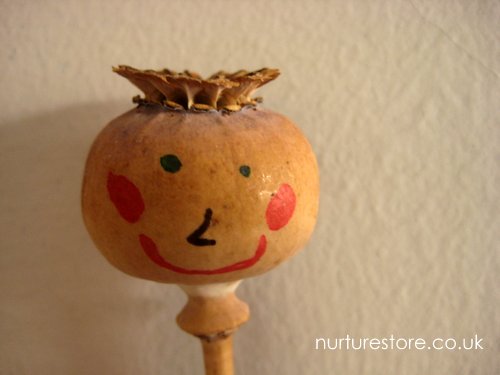 So she used some permanent markers to give them faces.
And used scraps of fabric from our making box to give them clothes. All the materials for this project are up-cycled and recycled, from the garden and our eco craft supplies.
This is Tattercoats, a girl from a traditional English fairytale that we have only recently discovered, thanks to The Spellbound Forest event we visited earlier in the year.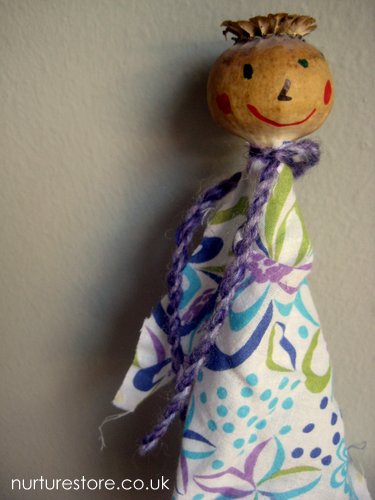 Here's Tattercoats transformed into her finery, heading to the ball.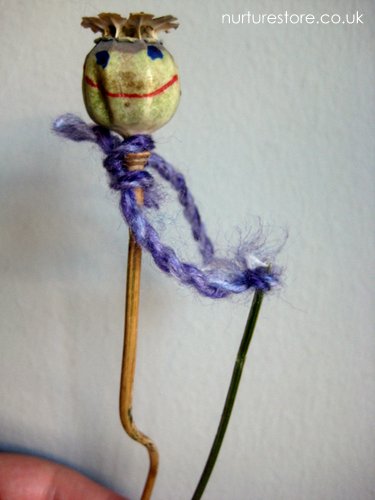 It was interesting to see how the children used the natural shapes of the materials to create their puppet characters. This crooked stem made B think of an old man in need of a walking stick.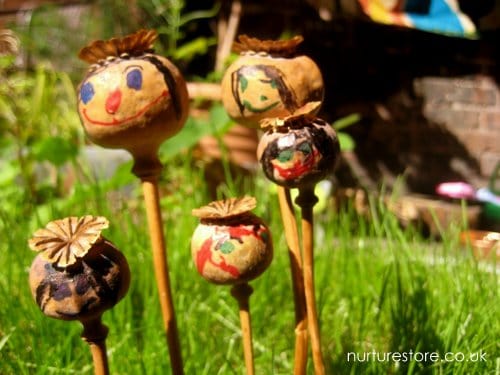 L kept her puppets simpler, with no outfits, and created a happy, smiling family. Here they are on a day out in our mini meadow.
52 ideas for kids eco art and play
For more eco art and outdoor play ideas come and take a look at The Garden Classroom. I've brought together a whole year's worth of kids nature play ideas you can use all year round.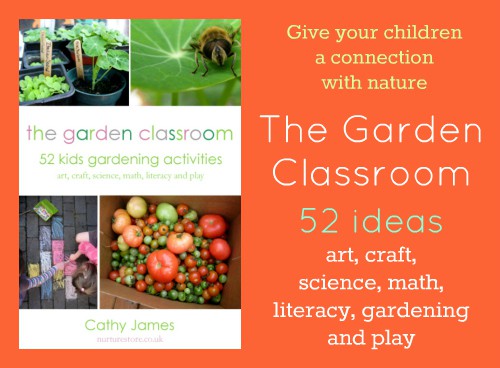 Join the Kids Art Explorers project
These puppets are one of our Kids Art Explorers projects. This month we are exploring how we can use natural, outdoor materials in our art. It's an invitation to the children to try different materials and use them in creative ways. Want to join in? Take a look at the rules (nothing too strict!) and either link up your art to the linky below or share it on our Facebook page. You can browse the links below for lots of inspiration.