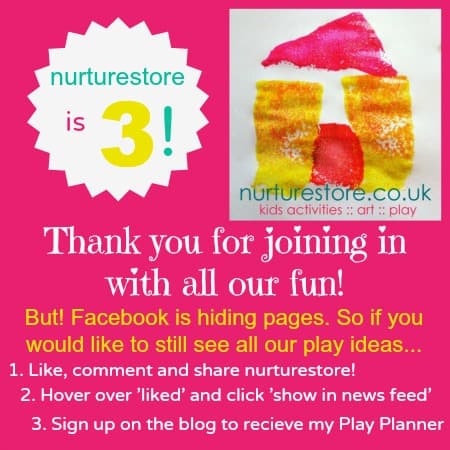 Nurturestore is three!
Thank you so much for joining in with all our fun! Thank you for all 6431 comments, all the likes, shares, pins and tweets. L, B and I have so much fun trying out all the ideas that end up on Nurturestore and we appreciate all of you reading along with us.
Don't let Nurturestore disappear!
But! If you follow us on Facebook, recent changes mean more and more pages are being hidden from your timeline. So, if you would still like to see our play ideas there are three things you can do to stop us disappearing:
1. Like, comment and share Nurturestore's status updates – so Facebook knows you want to see us!
2. On our Facebook page, hover over 'liked' and then click 'Show in News Feed'
3. Sign up to receive our weekly Play Planner. Pop you details in the box below and I will e-mail you a copy of our Play Planner, which has the best play ideas for everyday of the week.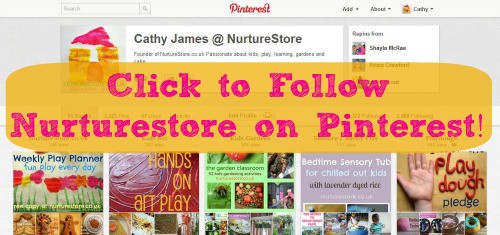 Thank you for reading and sharing with us.