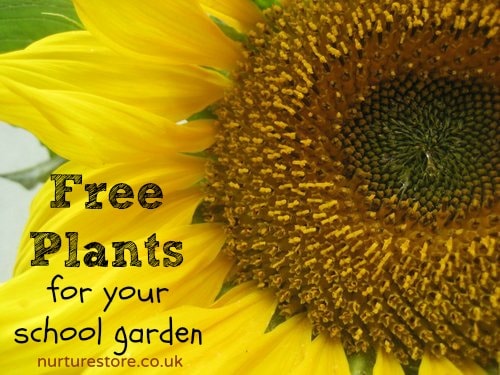 Everyone likes things for free and with a little  team work with Mother Nature, autumn is a great time to get some free plants for your school garden.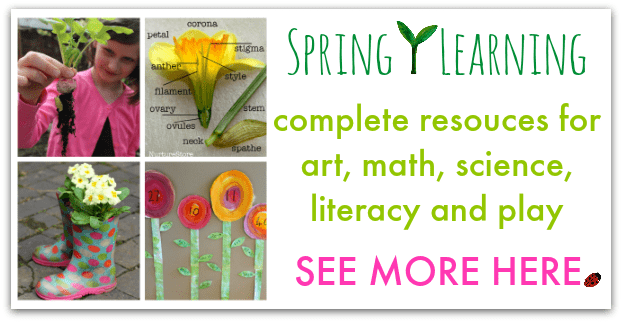 Join my Seasons School Spring Workshop for a complete programme of spring learning: all organised for you, guided by me, for hands-on, real-world experiences – the best way to learn!
>>>> Get the complete Spring Resources here. 

Free plants for your school garden: harvesting sunflower seeds
Sunflower seed heads are packed with seeds, waiting to be harvested. Once the flower petals have faded, leave the seed heads to dry out for a while – you can cut them and hang them in a porch, or leave them on their stems in garden if the weather is dry. Then gently rub of the papery top layer of the seed heads, and use your thumbs to brush out all the seeds into a container. You could get thousands from one garden alone. Sunflower seeds are a good source of food for birds over the winter, so you might like to leave one of the full seeds heads out in the garden for them.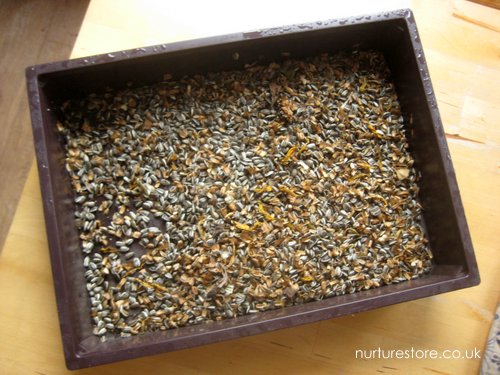 You'll end up with many more seeds than you need for your own garden, so why don't you package them up and sell them as a fundraiser for your school garden? To make our seed packets, the children of the School Gardening Club drew sunflower designs on rectangular, white stickers and stuck them on little glassine packets (envelopes are be perfect too). Add spoonful of seeds in each packet and you'll have plenty to sell to raise funds for charity of for your school garden equipment.
Free plants for your school garden: potting strawberry runners
Sunflowers aren't the only ones are giving away free plants for your school garden right now. Strawberry plants are sending out runners – long tendrils with a cluster of a few leaves on the end. Each leaf cluster can be potted on and grown into a brand new plant. All you need to do is place a plant pot filled with compost under each leaf cluster on the runner and Mother Nature will do the rest, sending roots down into the soil. Once the baby plant is established, you can cut the cord of the runner to separate it from the mother plant.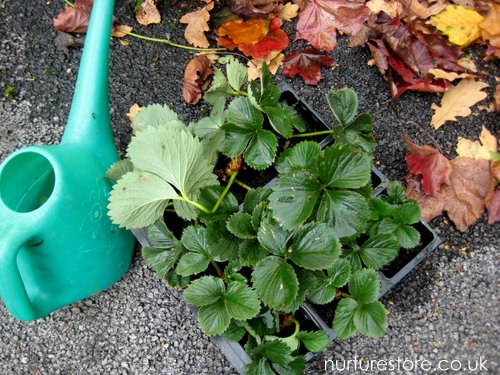 You might like place one of the runners over a glass of water, so your children can see how the roots grow. It's a great 'magic before your eyes' lesson that not all plants have to be grown from a seed. (The plant in the picture is of course a spider plant, not a strawberry – but the idea is exactly the same.) Once you've observed the roots for a while, do put the plant out into some soil so it gets all the nutrients it needs to grow into a healthy new plant.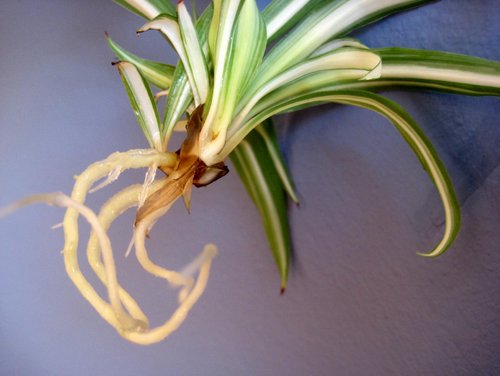 Free plants for your school garden: how to collect seeds
It's also a good time to collect any other seeds that plants have produced over the summer. If you have poppies in the garden, go and give their seed heads a gentle shake and you'll hear all the seeds inside. Pop a plastic or paper bag over the seed head, carefully turn it upside down, and you can shake out all the seeds before they're dispersed across the garden in the wind. Nicotiana seeds can be harvested in the same way too.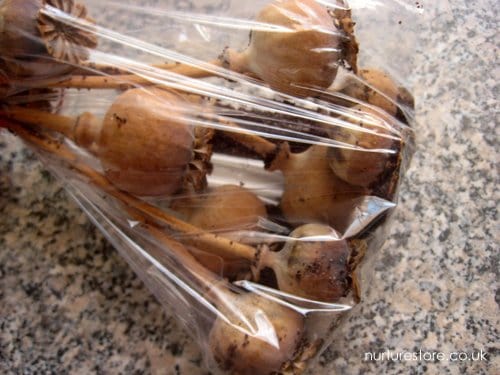 And if you've been growing nasturtiums this year – and you should as they're beautiful, edible and a big favourite of bees and butterflies – go and have a look on the ground under where they were. Their seeds look like this – either green or brown if they've already dried. Gather them up and you can plant them in the in the spring and get even more free plants for your school garden.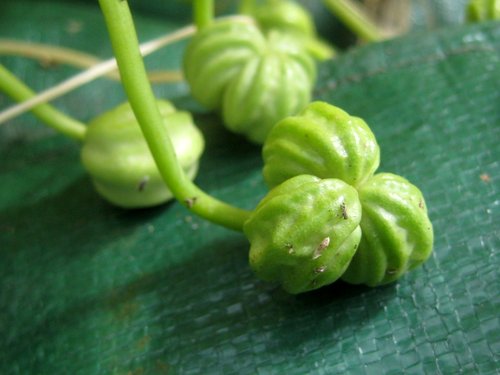 Free potato growing kits
Sign up for the free potato growing kits over at Grow Your Own Potatoes.
Creative ways to use nature to inspire learning
Access a full curriculum of spring learning in my Seasons School Spring Workshop here.