Are you planning any Earth Day activities on April 22nd? Celebrated around the world, Earth Day is a great time to pause and reflect the impact you, your kids and your family have on the earth.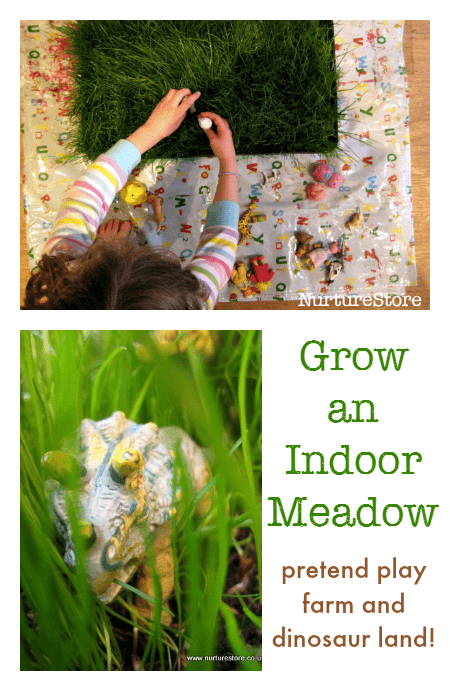 Earth Day activities: grow a meadow indoors!
What started out as a slightly crazy idea turned out to be rather genius and has been a huge hit with the children. We live on the edge of a city and have a small urban garden. We grow lots of flowers, fruit and vegetables in the garden – as well as running a School Gardening Club – but the one thing our house is missing is a lawn. We had a lawn in a previous home (and I have to say I don't miss all the mowing) and we're blessed with having excellent local parks on our doorstep, but, to celebrate Earth Day, we came up with the idea of grown our own  small world meadow – to play with indoors and out.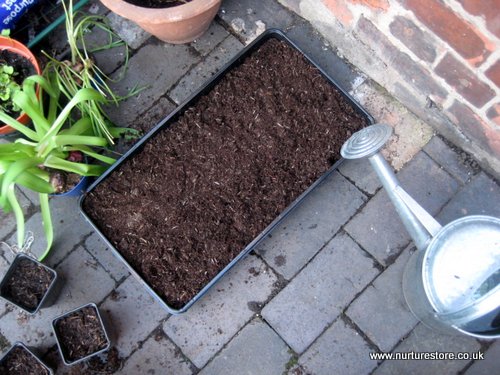 We started by filling a seed tray with compost and watering it. We wanted a meadow that was big enough for the girls to use as a small world play area but something which was small enough so it was very easy to bring inside.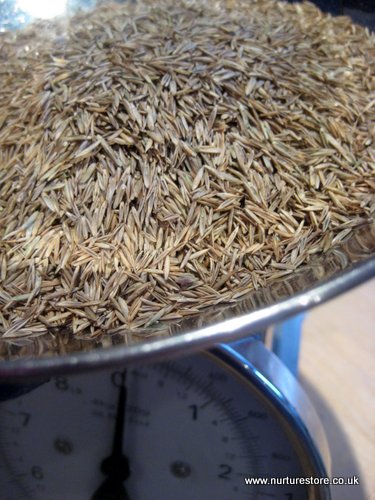 We measured out our grass seeds (according to the seed packet instructions) and sprinkled it over the compost – in horizontal and vertical lines to ensure good coverage.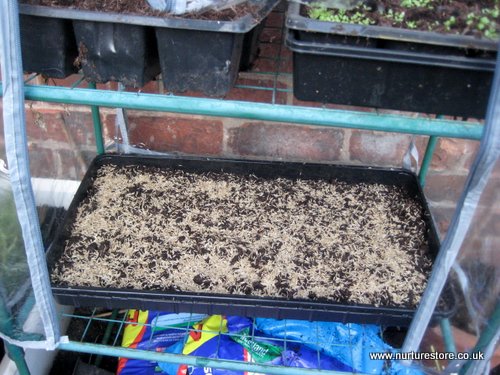 As we knew our seed bed would be too tempting for our pesky cat, we placed the seed tray in our mini greenhouse and waited for the grass seeds to sprout. The girls checked the seeds everyday and in just over a week they had begun to grow. And they grew and grew and grew until….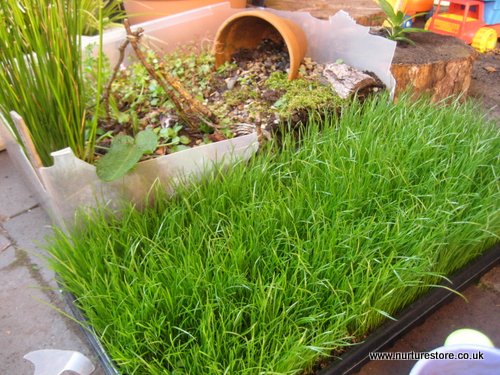 we had a beautiful, verdant meadow, which the girls have played and played with. It's such a sensory little world for them to use – so green and wonderful to touch. It's been next to our fairy garden for a while…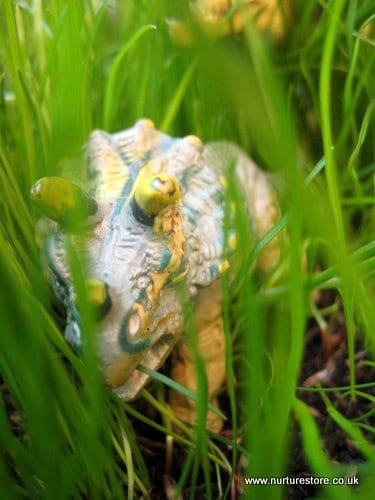 until the dinosaurs moved in and the fairies fled to safety.
(This photo makes me laugh. I don't know why the goat is so cross, but my husband says is looks like an episode of Lost.)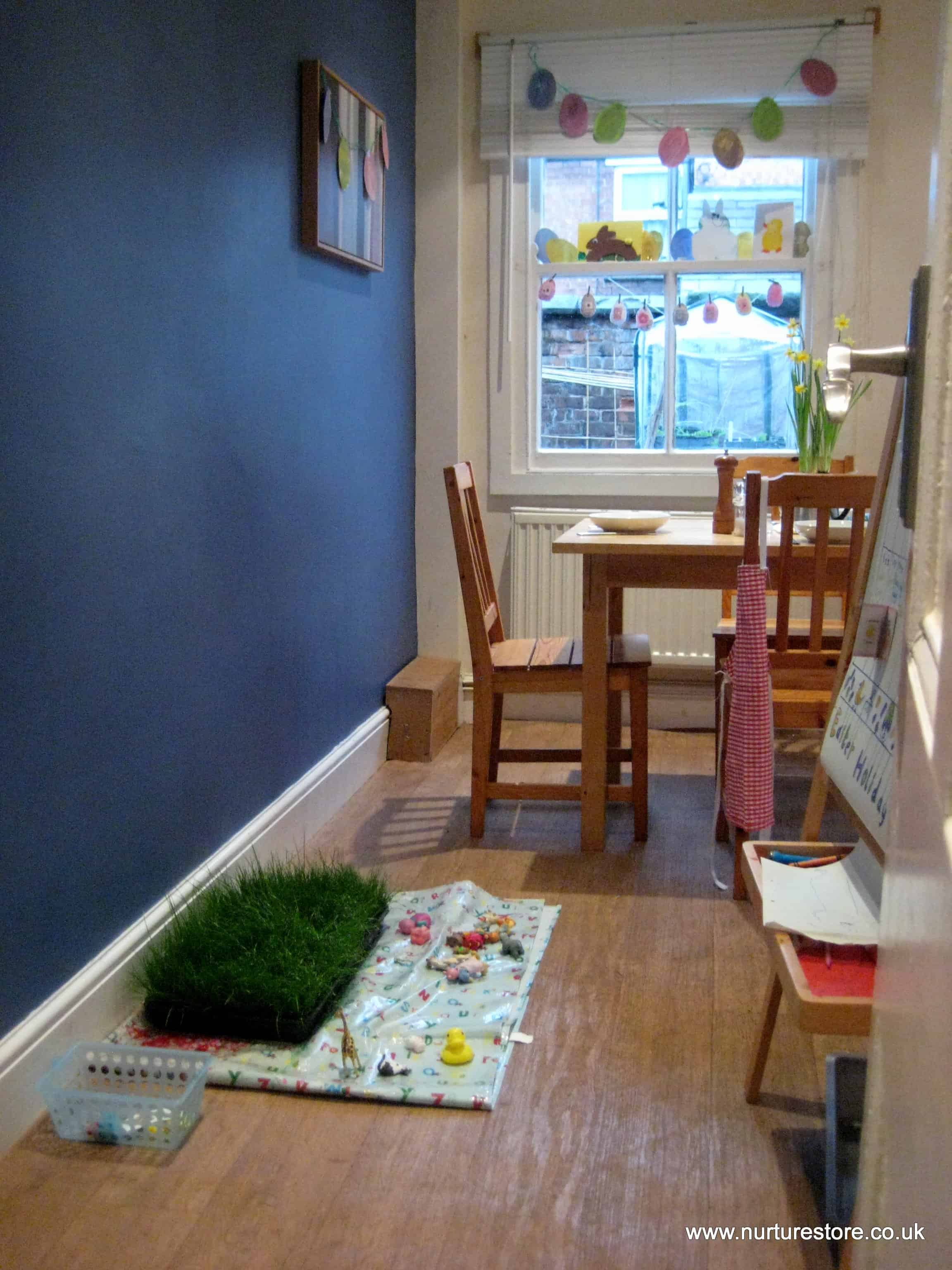 And of course the miniature meadow has been inside too.  L especially loves to lie on her tummy and play here with her little creatures. She has the animals chat away to each other and sends them off for adventures in the tall grass. The meadow's in need of a haircut now – time to bring out the scissors!