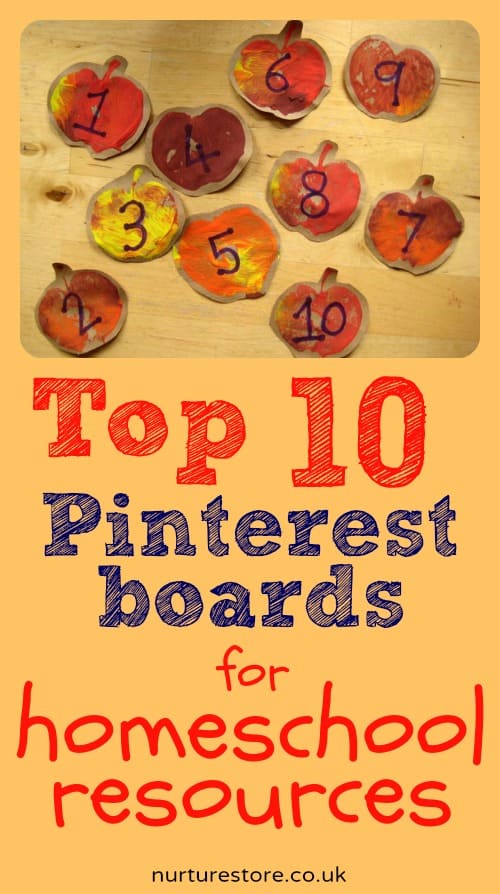 Whether you homeschool, home educate, after school or are otherwise looking for fun learning activities, Pinterest offers a wealth of resources. Pinterest can be overwhelming though, with thousands of pins whizzing  by each day and without knowing where to find the best ideas.
Here's my pick of the top ten Pinterest boards for homeschool, covering a range of ages and a broad mix of topics. For kids aged two to twelve (-ish) and covering reading, writing, maths, sciences and art, these boards bring you the very best pins – follow them!
Top 10 Pinterest boards for homeschool
Nurturestore's boards bring you a great mix of ideas across all subjects. Follow all my boards for a regular supply of clever inspiration and seasonal activities, from me and a broad range of other bloggers, with pins handpicked by me to give you a great resource.
The Reading & Writing Readiness board does just what it says. Founded by Allie from No Time For Flashcards it's full of fun, effective ideas to encourage first steps to reading and writing.
Kristi from Creative Connections for Kids has your maths needs covered on her Math & Geometry board.
For seasonal ideas and lots of kids crafts you can't beat the Kid Blogger Network Activities and Crafts. Founded by Laura at PlayDrMom, it collates ideas from nearly 200 kids blogs.
For art inspiration, my first stop is Debbie Clement's Children's Art board.
The Lifetime Love of Learning board, established by Zina from Let's Lasso the Moon, has a focus on ideas that encourage hands-on, child-centred, enjoyable learning.
There's plenty of sensory play inspiration to be found on my Sensory / Messy Play board. And as I believe most subjects of a curriculum can be taught through the medium of play dough, I also need to mention my Play Dough board!
The New Teachers board founded by Erin Wing at Small Types may be focused on school, but it's packed full of ideas to borrow for a home setting.
For science the Hands-On Science board set up by Julie from Creekside Learning has over 300 ideas you can use to step away from the text books and start experimenting yourselves.
And give your learning a multi-cultural perspective over at the Global Classroom board, started by Becky from Kid World Citizen.
The best of the rest
Check out the best Pinterest Boards for Parents and the best Pinterest Boards for Kids Art and Craft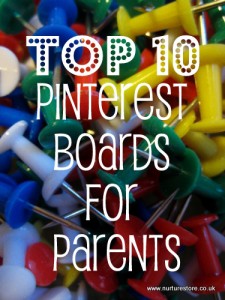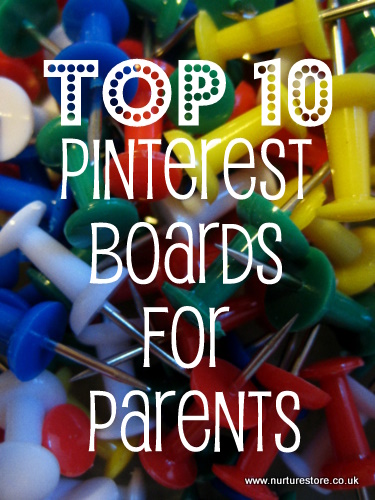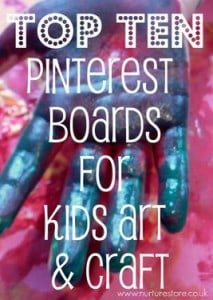 Add your own homeschool board
These are my go-to boards – what are yours? If you have a great homeschool board, please share a link to it in the comments.