Let's learn about apples with this apple lesson plan, apple investigation, and easy apple recipes.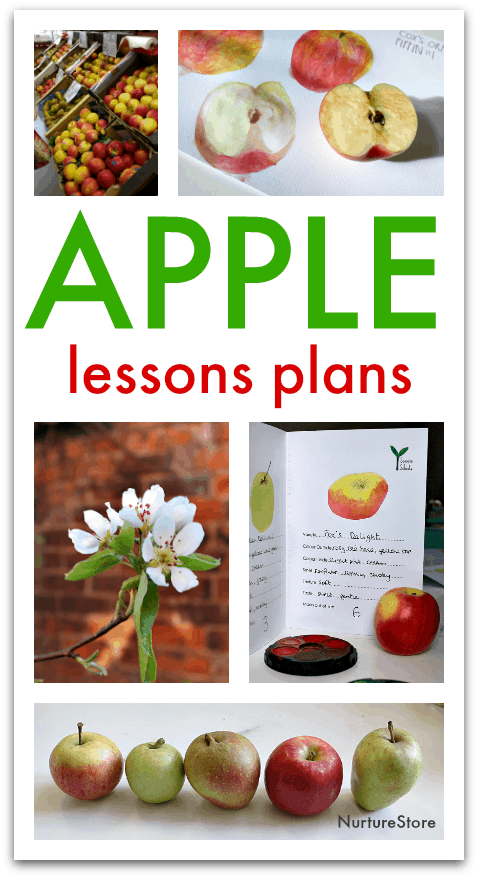 Learning about apples lesson plan and printable
Use this guide to host an apple lesson in your forest school or garden classroom.
We'll think about how they grow, how we use them, and what they look like.
You can use your nature journals to record what you discover about apples.
In this lesson you can:
:: learn how apples grow and how they are pollinated
:: watch a video of an apple harvest
:: investigate what's inside an apple, using all your senses
:: record your finding in a printable nature journal page
:: try some easy apple recipes to taste these delicious autumn fruits
>>> Download the full Seasons School Autumn lesson plans here.

What are apples ?
Apples are fruits which are ripe and ready to be eaten in the autumn.
Apples are members of the rose family, and have the scientific name Malus pumila.
Apple trees are deciduous, which means they drop their leaves in autumn, and new leaves appear the following spring.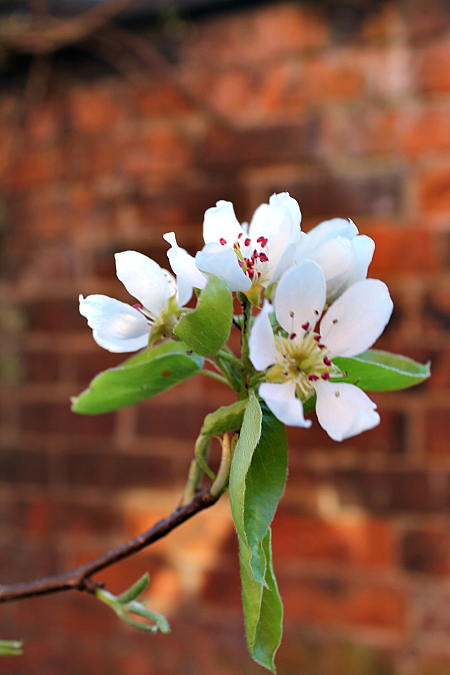 How do apples grow?
Apples grow on trees and start off from flowers.
Apple trees are covered in white blossom in spring.
Apple trees need to have their flowers pollinated if any fruits are going to develop. Bees and butterflies are the very important helpers here. As the bees and butterflies fly from plant to plant collecting nectar to eat, they also take pollen from one plant to another.
When pollen arrives from another plant it fertilises the egg cells in the receiving plant, and these egg cells grow into seeds. The seeds are protected inside a fruit, which grow and ripen in the autumn – and that's the apple!
I wonder why some plants grow their seeds inside tasty apples ? Can you think of a reason why?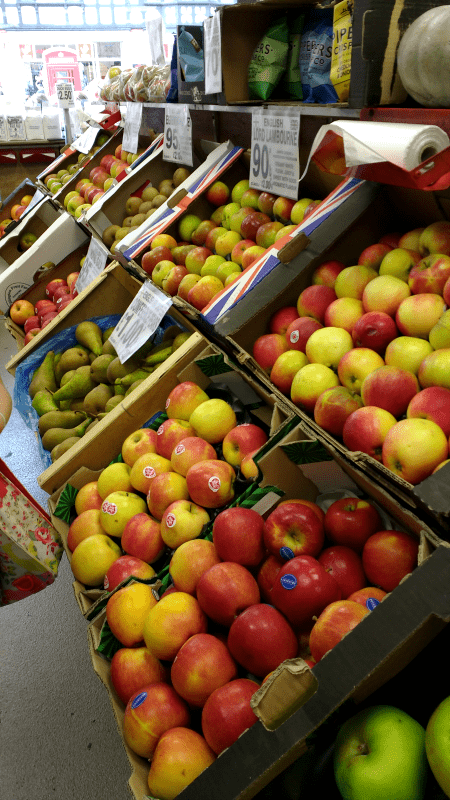 How do we use apples?
The main thing we do with apples is eat them! Apples are eaten as snacks, can be cooked to make apple sauce, used in pies, and for juice to drink.
Apples are a source of vitamin C, and are good for your heart.
Watch this video to see how an apple orchard sorts and prepares its apples ready to go to market.
Note that this video, made by Nicko's Kitchen, is from an orchard in Australia. Australia is in the Southern Hemisphere of the world, and so they have the opposite seasons to those of us who live in the northern part of the world. This means that when we have spring, they autumn. Listen out in the video and you'll hear which months of the year they have their apple harvest in Australia.
What's inside an apple?
Let's have a close up look at what's inside an apple.
You will need;
apples
knife
magnifying glass (optional)
bowl

Investigating apples
Cut your apples in half: cut some from top to bottom, and some across the middle.
Then have a close look at all the parts of your fruits. You might like to use a magnifying glass to have a really close look.
Use your senses to investigate your apples. What can you see, hear, feel, smell, and taste?
Use your nature journal to record what you observe. You can sketch your apple or use photographs.
You might use a video to record your exploration, or have someone note down what the children say as they investigate, to capture all their ideas.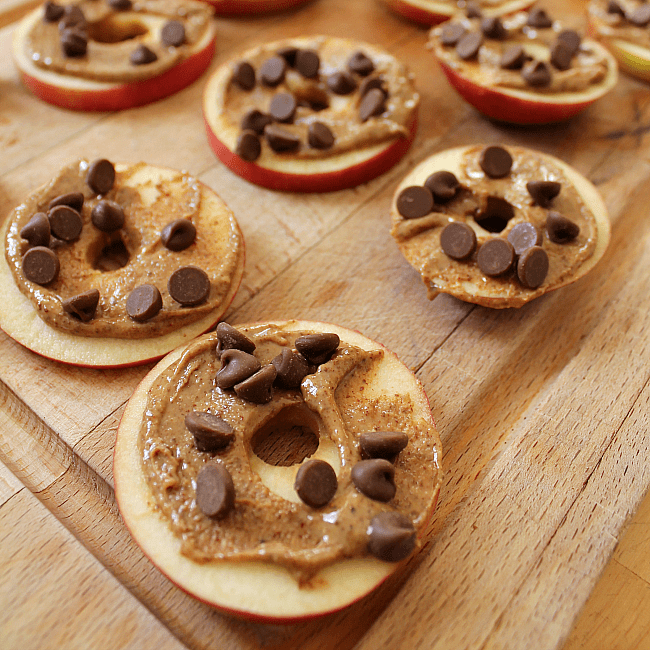 Easy apple recipes children can make
Make this easy apple crumble recipe
Make these easy apple cookies.
>>> Download the full Seasons School Autumn lesson plans here.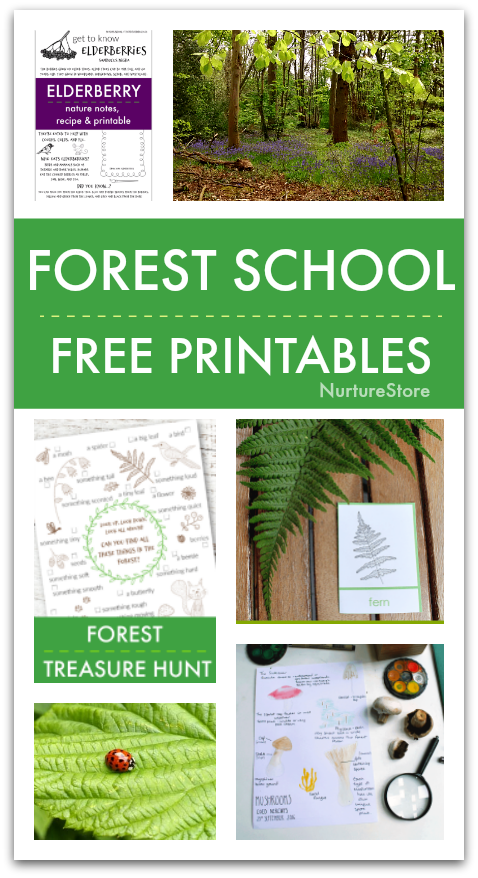 More forest school teaching resources
You might also like my Forest Treasure Hunt printable.
You can download my complete Seasons School curriculum here.
And sign-up below for my Forest School and Garden Classroom Resources which will give you full access to all my free nature printables.


Free Forest School and Garden Classroom resources!
Join my weekly email service and I'll send you FREE printables, lesson plans, and activity ideas that you can use with your children in your forest school and garden classroom.
Seasons School is NurtureStore's year-round program of living and learning with nature. Our activities and resources focus on hands-on, nature-based learning that connects children with the natural environment.
If you're looking for nature study lessons, arts and craft projects, campfire recipes, foraging ideas, outdoor math and literacy activities, outdoor games, and ways to explore forests, gardens, and outdoor spaces - think of NurtureStore as your forest fairy godmother!
Whether you're in a forest school or outdoor classroom, running a school gardening club, bringing nature lessons into your class, home educating with nature, or wanting to connect with the great outdoors at the weekend, you will love the Seasons School ideas.
Pop your email address into the box below and I'll send you your free resources.
---
* By subscribing, you consent to our use of your personal data as per our Privacy Policy, which includes agreeing to receiving interest-based email from us.
---