Use this autumn and halloween science lesson to investigate what's inside a pumpkin.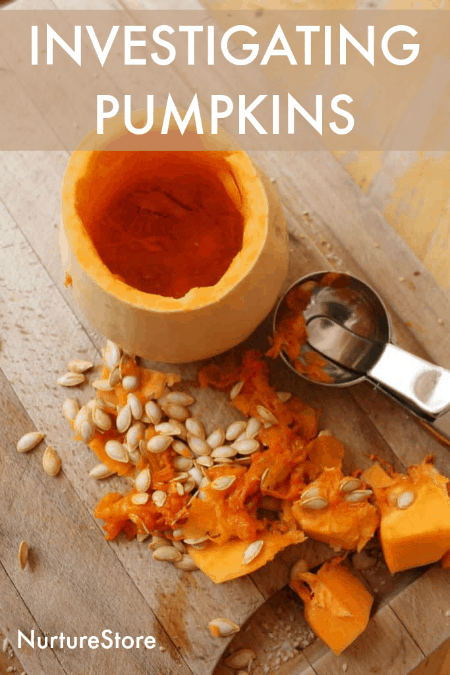 What's inside a pumpkin investigation
Let's investigate pumpkins and find out what's going on inside them.
We'll think about how they grow, how we use them, and what they look like.
You can use your nature journals to record what you discover.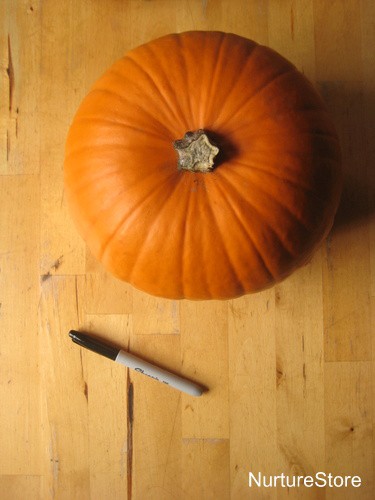 What are pumpkins?
Pumpkins are fruits which are ripe and ready to be eaten in the autumn.
Pumpkins are a type of squash, with the scientific name Cucurbita pepo.
They grow from a leafy, green plant, along the ground.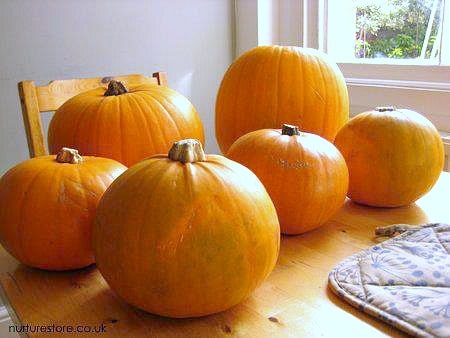 How do pumpkins grow?
Pumpkins grown along the ground and start off from flowers.
In the spring, pumpkins have big, yellow, star-shaped flowers.
They need to have their flowers pollinated if any fruits are going to develop. Bees and butterflies are the very important helpers here. As the bees and butterflies fly from plant to plant collecting nectar to eat, they also take pollen from one plant to another.
When pollen arrives from another plant it fertilises the egg cells in the receiving plant, and these egg cells grow into seeds. The seeds are protected inside a fruit, which grow and ripen in the autumn – and that's the pumpkin!
I wonder why some plants grow their seeds inside pumpkins? Can you think of a reason why?
Watch this video by Jon Fletcher which shows a pumpkin patch growing from seed to fruits.
Can you spot the bees and butterflies doing their important job of pollinating the flowers?
Giant pumpkins!
Did you know that some people take part in giant pumpkin growing contests? Some pumpkins can grow to over a tonne (metric ton) in weight – that's as big as a polar bear!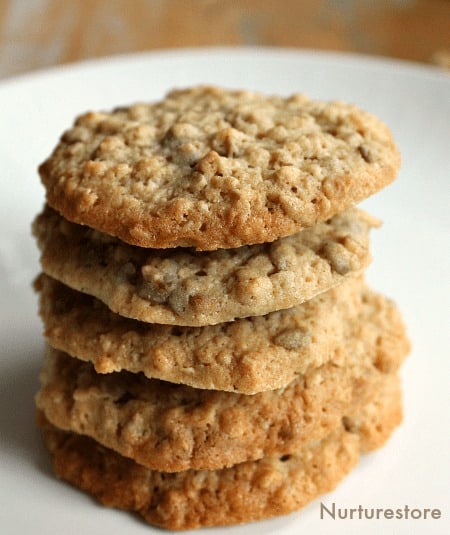 How do we use pumpkins?
The main thing we do with pumpkins is eat them!
Pumpkins can be roasted, made into soup, and be cooked into to a puree and used in pies and other recipes. You can also eat pumpkin seeds.
Pumpkin leaves are eaten as a vegetable in some parts of the world, and are used to make stuffed parcels in Korean cooking.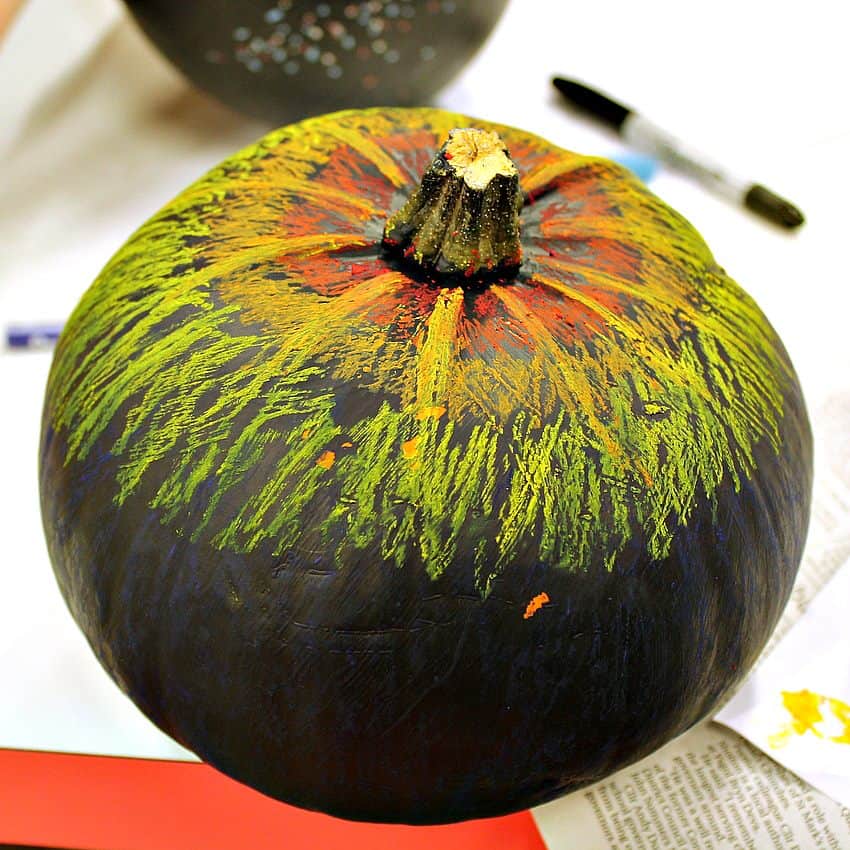 Pumpkins around the world
You have probably seen pumpkins carved into Jack O'lanterns for Halloween, but did you know that pumpkins and gourds have been used for thousands of years by people in Africa, Asia, North, and South America as storage pots, musical instruments, and decorative vases?
Take a look at:
:: shekere musical instrument from Africa
:: Chinese bottle made from a moulded gourd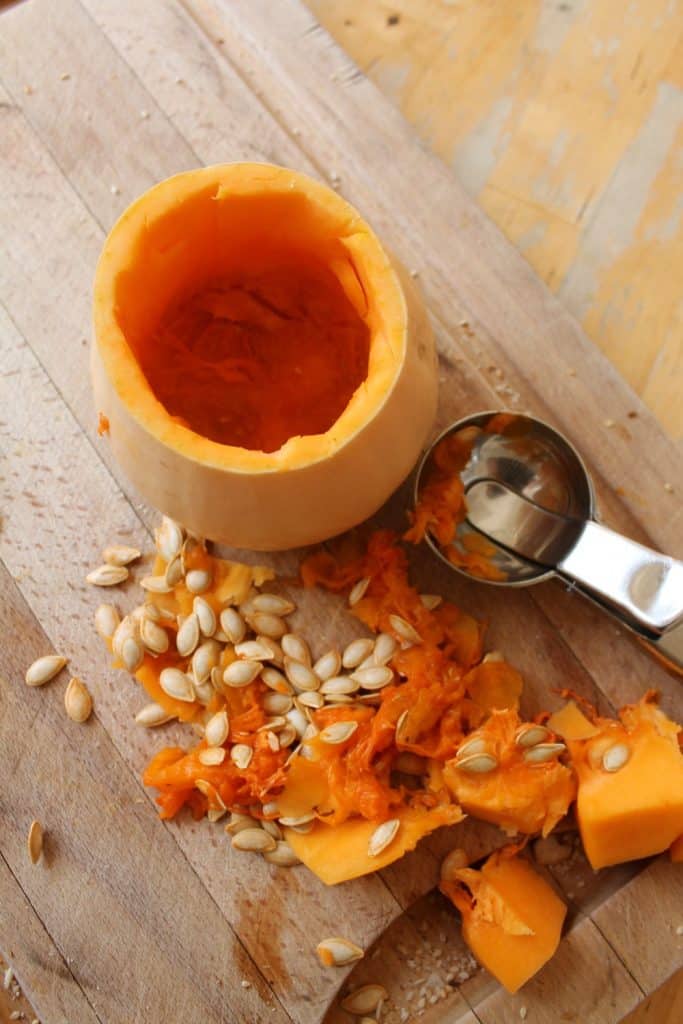 What's inside a pumpkin?
Let's have a close up look at what's inside a pumpkin.
You will need;
pumpkin
knife
spoon
magnifying glass (optional)
bowl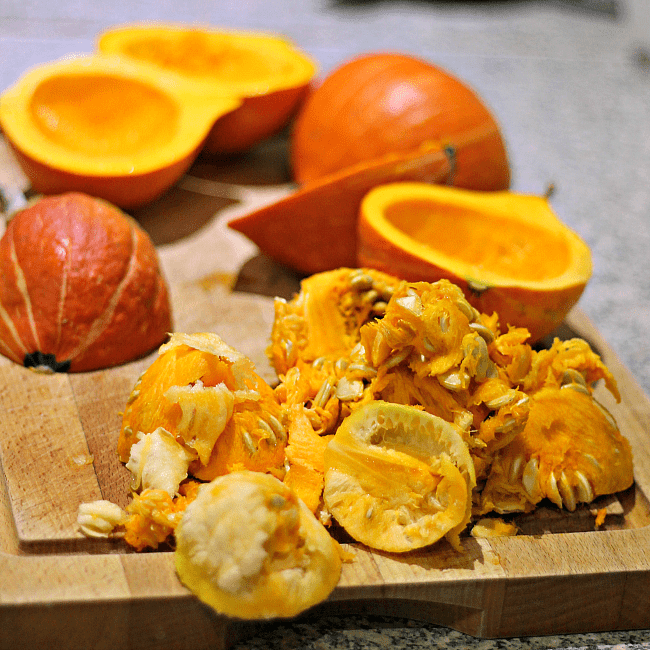 Investigating pumpkins
Cut off the top 'lid' of a pumpkin.
Then have a close look at all the parts of your fruits. You might like to use a magnifying glass to have a really close look.
You can scoop out the insides of the pumpkin using your hands or a spoon for some wonderful squashy sensory fun.
Use your senses to investigate your pumpkin. What you can see, hear, feel, smell, and taste?
Use your nature journal to record what you observe. You can sketch pumpkin or use photographs.
You might use a video to record your exploration, or have someone note down what the children say as they investigate, to capture all their ideas.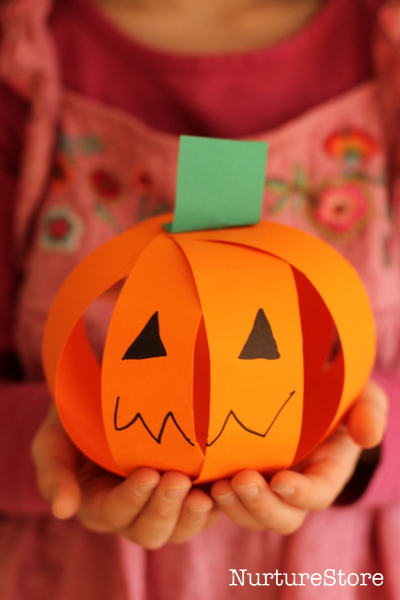 More pumpkin unit ideas
Make a pumpkin house for storytelling and imaginary play
Make paper pumpkin decorations