Here's an easy pumpkin art lesson that anyone can try – we're doodling!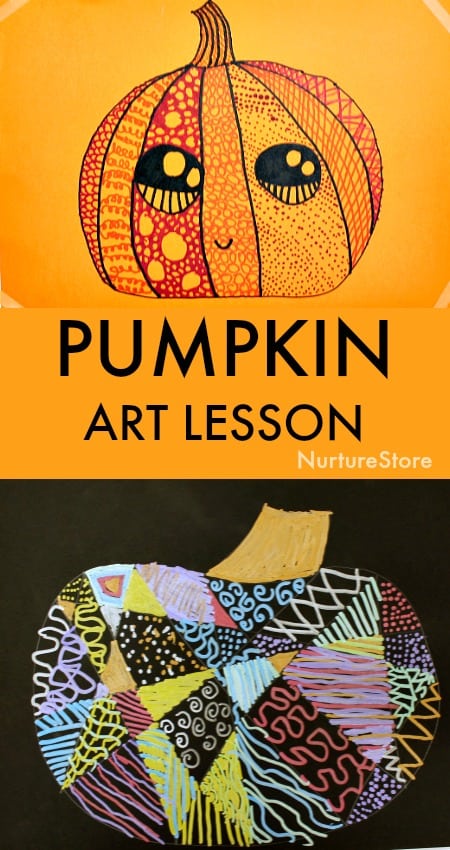 Easy pumpkin art lesson for kids
Doodling is an easy-going, relaxed way of drawing where anything goes. There's no right or wrong way to doodle and everyone can do it.
Doodling patterns inside smaller areas of a larger shape is very relaxing, as your mind is focused on the activity but it's not too taxing so you can chill out as you draw. You might find it a helpful mindfulness activity.
Let's try some pumpkin doodles!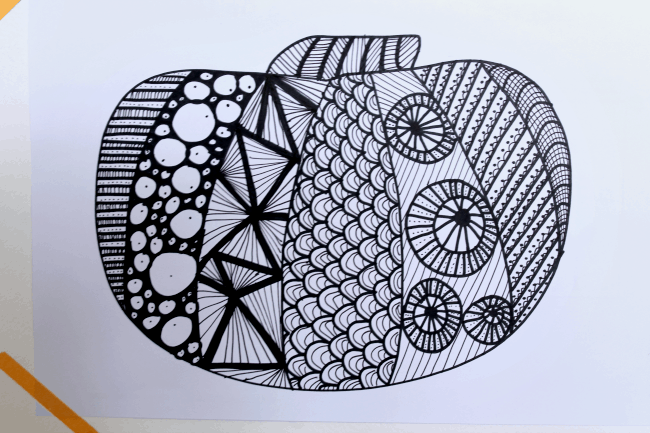 Materials needed
paper or card
pens or pencils: you choice of colours and thickness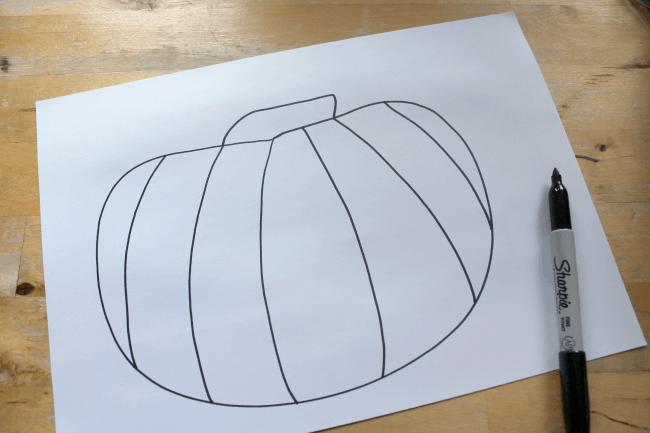 How to doodle a pumpkin
Drawn a simple pumpkin outline.
Then divide your pumpkin into smaller spaces. You could follow the natural lines of a pumpkin's shape, or zig-zag all over your pumpkin.
It's good to use a bold marker or pencil line for these two parts, to give your pumpkin a clearly-defined outline.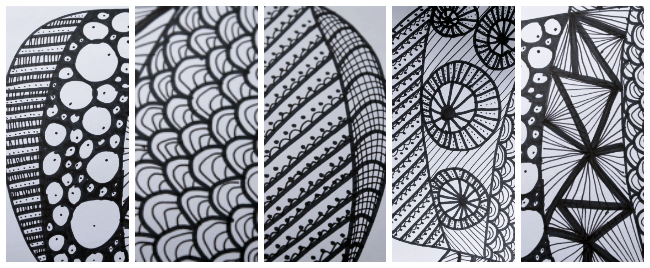 You can use a black marker pen or use autumn colours. Metallic pens look great too.
Fill in each space on your pumpkin with a different repeating pattern.
You can use any design you like:
:: lines
:: circles
:: zig-zags
:: swirls
:: waves
:: squares
:: repeating motifs
You can experiment by using different thicknesses of pens in your design to include both thick and thin lines.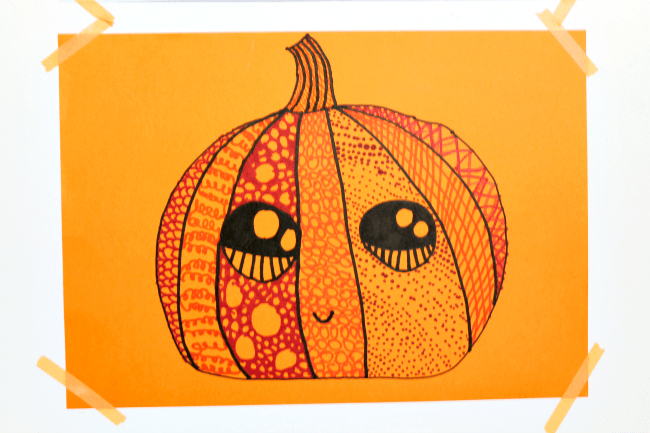 Keep on doodling until your pumpkin is completely filled.
You might add eyes to make a cute pumpkin.
As a variation, try metallic pens on black card.