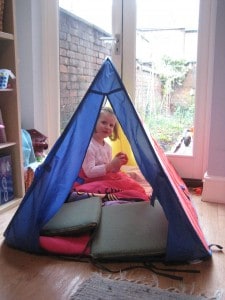 The school holidays are just a few weeks away! Whether you're a  parent with children home from school, or a childminder with extra children to look after, it's handy to have a store of ideas ready to entertain the family. Rather than spend a small fortune in theme parks or soft-play centres NurtureStore has lots of ideas to keep everyone busy throughout the holiday, come rain or shine. And with an emphasis on homemade and recycled fun, our ideas are environmentally friendly too.
If the sun is shining school holidays are much easier. Throw everyone out in the garden for a mini beast hunt or host a snail Olympics. Bringing indoor toys out into the garden can provide new play opportunities, such as making a dinosaur world or fairy garden.
If it's raining you could try indoor camping, or how about turning your sofa into a pirate ship, complete with ship's wheel and an ancient treasure map?
If you don't mind a bit of mess our recipe for ice-cream play-dough is really easy to make and is great when you have a mixed age-group of children, as everyone can join in. We have simple baking recipes you could try too, including a delicious one for raisin oat cookies. Or how about doing something different with your veg and trying your hand at carrot printing?
If you have crafty kids why not put together a recycled 'making box' this week, so they can get creative over the holiday? We have ideas for making dragons, castles, balloon puppets and more.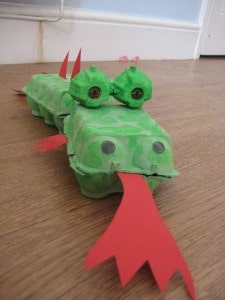 And if you really just need to chill, how about our flavoured popcorn and a movie, or even some child-friendly yoga?
The holidays are such a great opportunity to take time out from the usual school routine and let your children play. However you spend the week, I hope you and your kids have fun!