This egg box dragon craft is great for junk model fans, as a St.George's Day craft or a Chinese New Year activity.

How to make an egg box dragon
You will need:
:: 3 egg boxes
::green paint & a paint brush,
:: red paper
:: 2 treasury tags
:: glue / sticky tap
:: red and black felt pens
:: scissors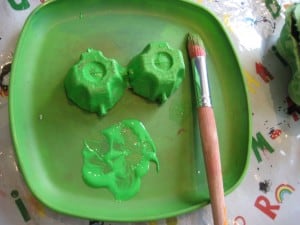 Start by cutting out 2 of the 'cups' from one of the egg boxes and painting them green. These will be your eyes.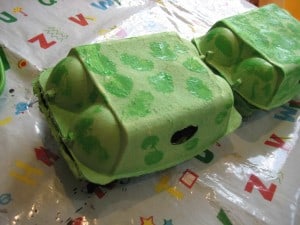 The other two egg boxes will be your head and body. Ours were already green, but if yours aren't you can paint them. We added some extra painted 'scales'. Leave the paint to dry.
Fasten the head and body together with treasury tags. This means you can move your dragon to play with him and he'll have a bit of movement in his body.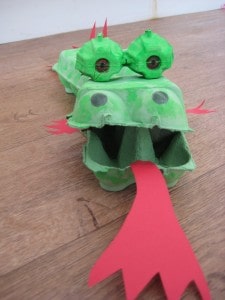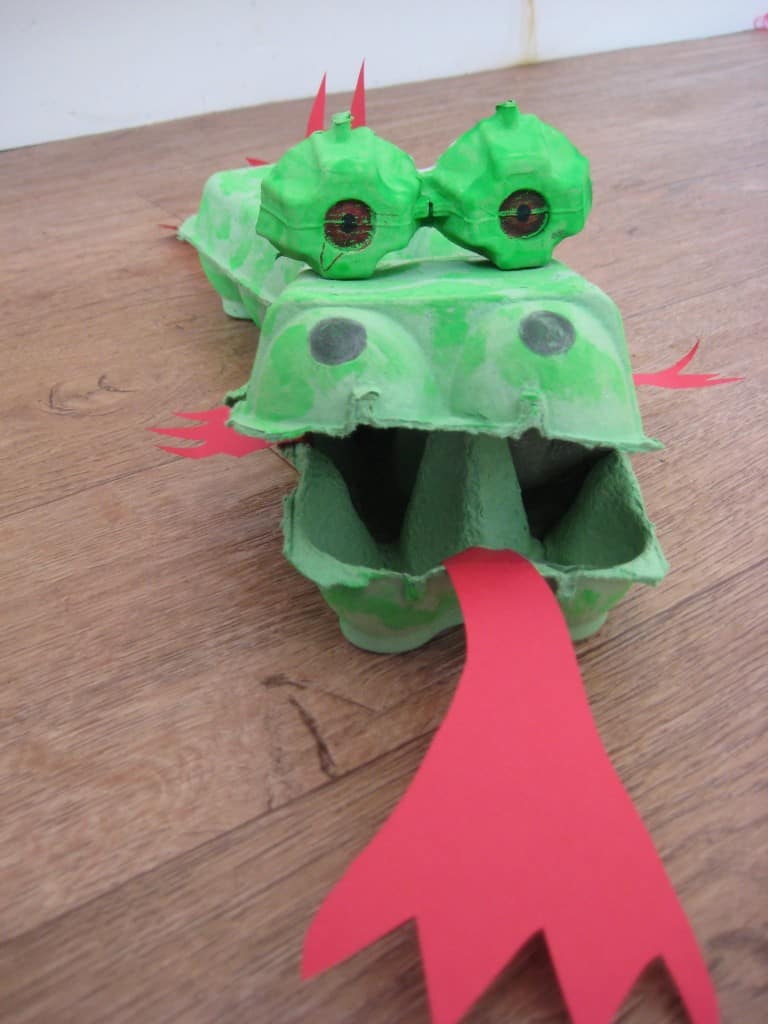 Cut out some flames, spines and a tail from the red paper and fasten on with glue or sticky tape.
Add some scary eyes and some nostrils.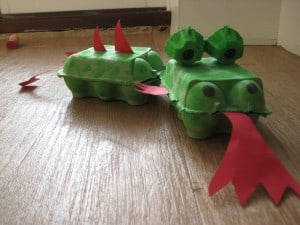 Rooaarrrrrr! Your dragon is ready to play.
More Chinese New Year activities
Raise a global child! Exploring festivals from different countries and cultures is a wonderful way to learn about the world. You can see our archive of Chinese New Year activities here.