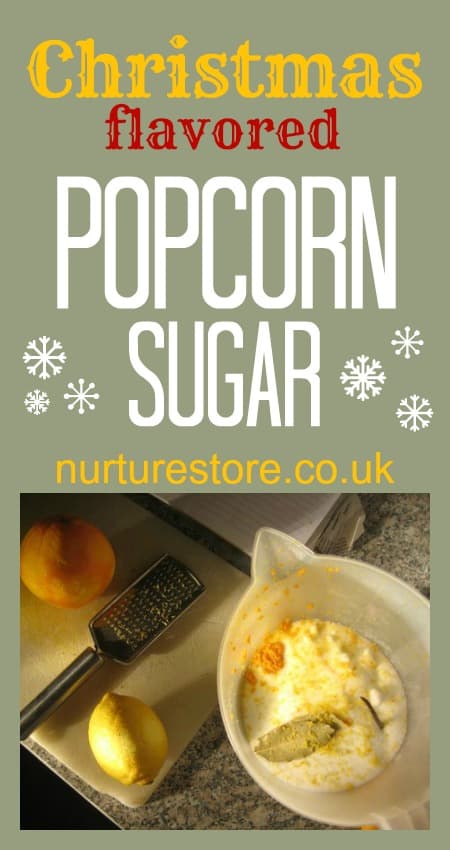 If you're watching a movie over the holiday and make a batch of popcorn to go with it I'd recommend this flavoured sugar recipe to add a wow factor to your snack. We use ordinary popping corn in a big pan with just a little olive oil and butter in the bottom – and get so excited when we hear the first pops. Each bowl of popcorn you serve only needs a teaspoon of this sugar sprinkled over the top so it's a fairy healthy option for the kids. And it's yummy!
Christmas Flavoured Popcorn Sugar
Wizz up 500g of golden caster sugar in a food processor with:
a bayleaf
1/2 teaspoon ground cinnamon
the zest of a lemon
the zest of a clementine
3 cloves
a few gratings of nutmeg
Leave for an hour or longer to soak up the flavours, then sieve the sugar to remove the larger pieces of spice and store in a Kilner or screw top jar. We made a jar full last Christmas and have only just used the  last bit so it will keep for quite a while – ready and waiting for your next batch of popcorn.
You could also try it on top of porridge or as an alternative to cinnamon toast.