Welcome to our time unit lesson plans. Over five days we're learning about seconds, minutes, days, and years, with hands-on playful activities your children will love.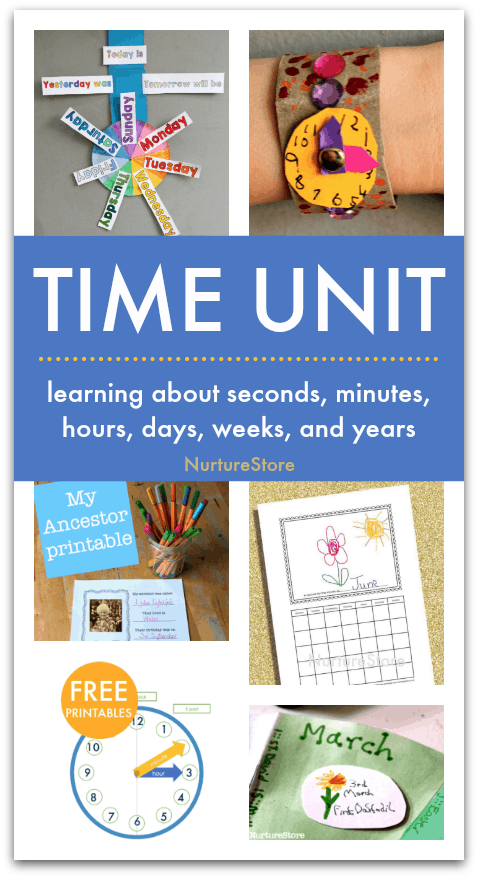 Five days of learning about time unit
NurtureStore hosts regular themed weeks of creative learning activities, giving you ideas, lesson plans, and printables all year round.
This week our focus is on time. We'll be exploring seconds, minutes, hours, days and years. This unit is great for children of all ages. For some the concepts will be knew ideas, for others the activities provide a useful recap to consolidate terms they have already met.
You might like to pick just one of these ideas to enjoy or offer all five over the course of your week.
It's such an advantage to give children time to work on a theme.
A themed-week lets children make connections between one idea and another, one material and another, one experience and another.
With a range of linked activities, children are able to compare and contrast, see how things are the same and what's different – young scientists and creatives in the making.
Coming back to a theme over consecutive days gives time and space for ideas to brew, and the repetition helps children find depth and meaning.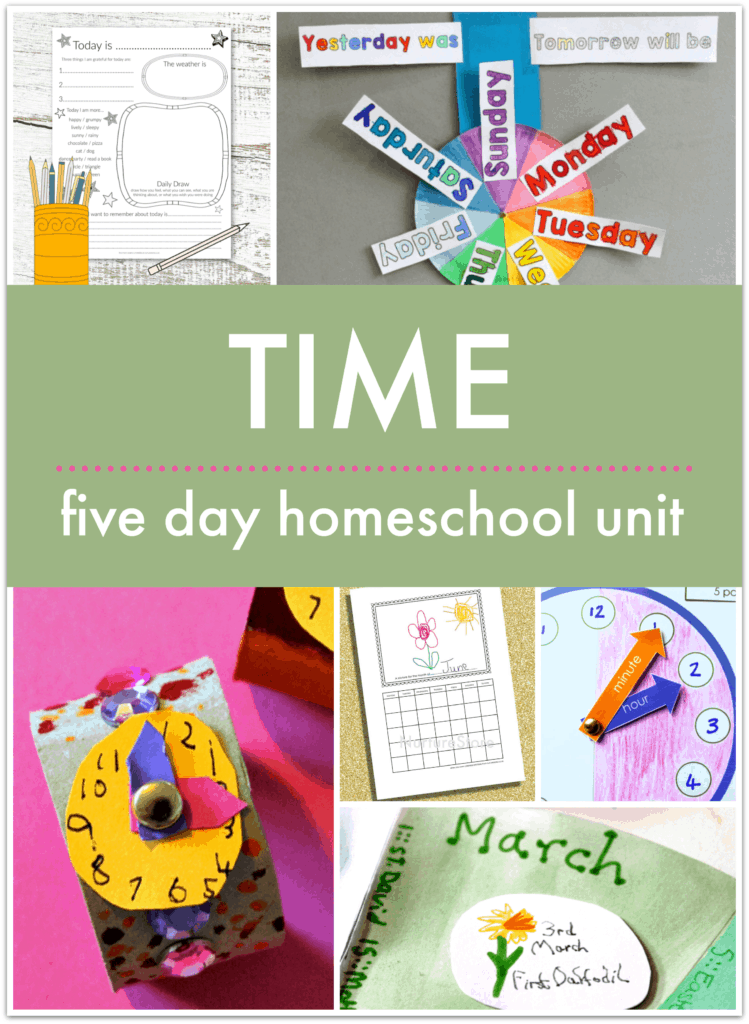 Download the five-day Time Unit
Click here to download a complete five-day Time Unit. This kit gives you five lessons that you can use with your children to:
:: explore what you can do in 100 seconds
:: learn about telling the time and make your own watch or clock
:: journal a day in your life
:: learn about weeks, months and years, and make a days of the week spinner, months of the year spinner, art calendar or nature wheel
:: go back in time and learn about your ancestors
Bonus printables included in the pack include: a 100 seconds sheet, a Clock printable, a Day in Your Life journal page, a Days of the Week Spinner printable, a Months of the Year Spinner printable, an Art calendar and an Ancestors journal page.
Click here to get your Time Unit now.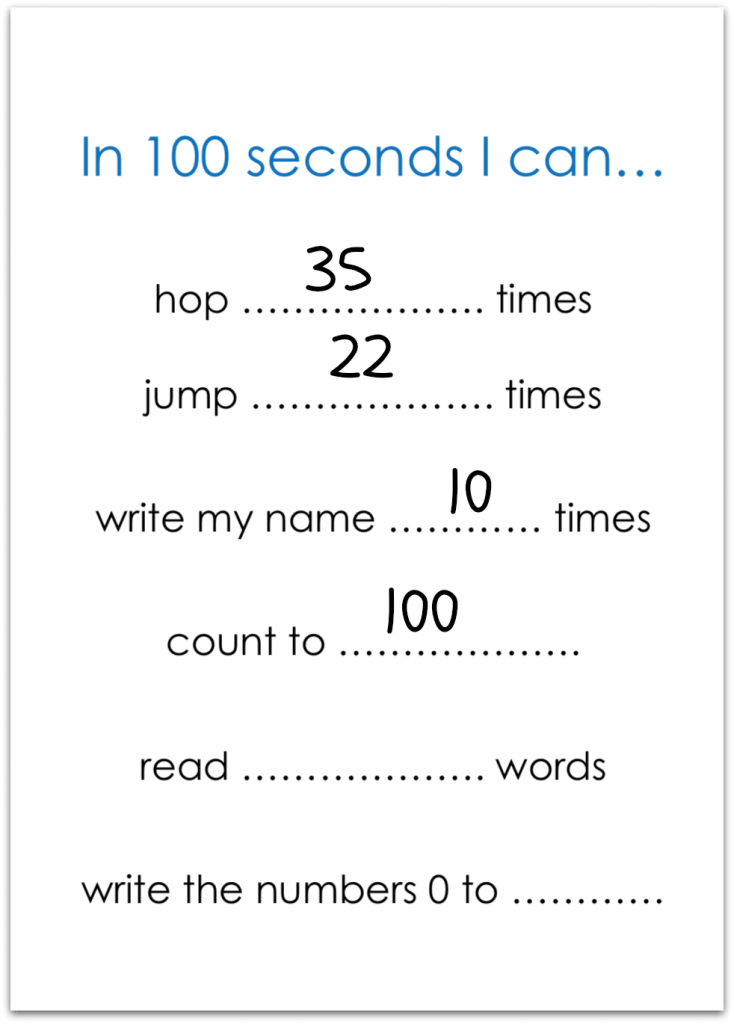 Day One :: 100 seconds
Throughout our Time Week we'll be looking at bigger and bigger units of time. We'll start with seconds and, borrowing an idea from my 100 Days of School resources, let's find out what we can do in 100 seconds.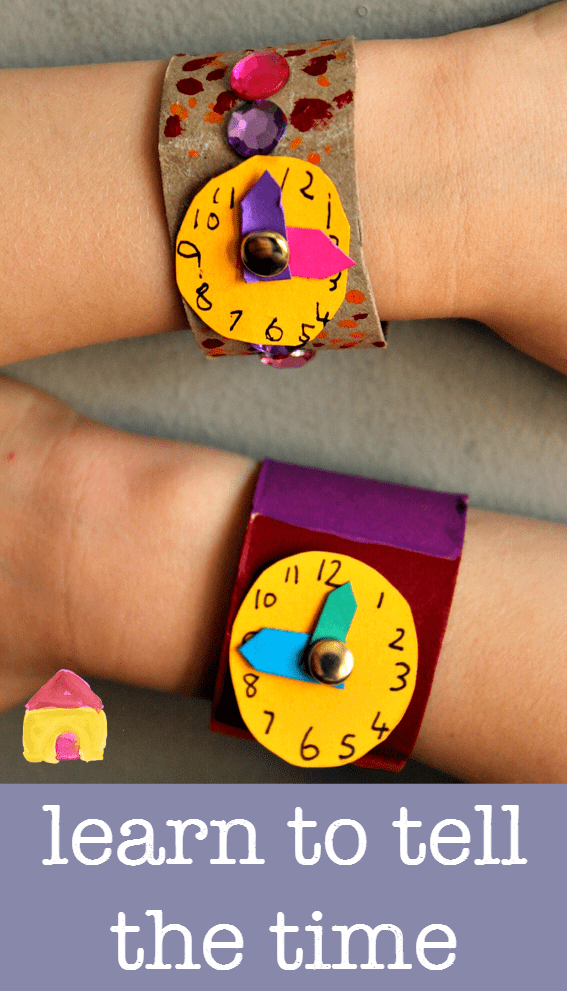 Day Two :: telling the time
On day two, let's expand our timekeeping to minutes and hours.
Younger children can make their own watch.
Older children can make their own clock.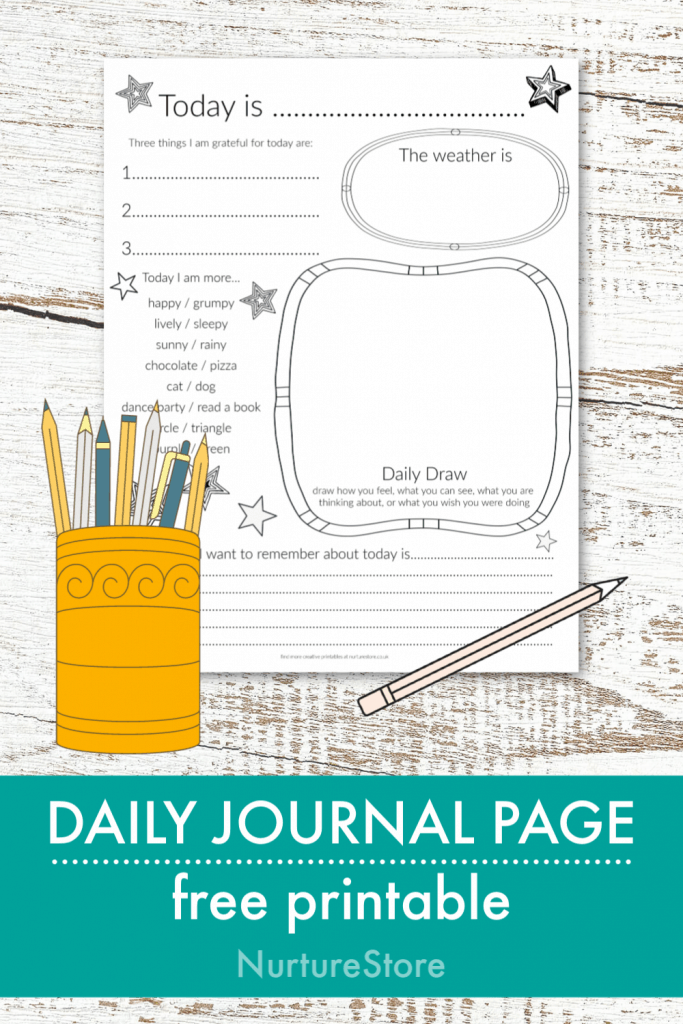 Day Three :: a day in the life
On day three of our week of telling the time activities, let's expand to consider what happens in a day.
Use my printable daily journal page to create a snapshot of your day. Take a set of 'day in the life' photos of all the everyday things you do today. Not down what time you do everything. Print your photos and stick them on to the back of your journal page to make a time capsule of your day.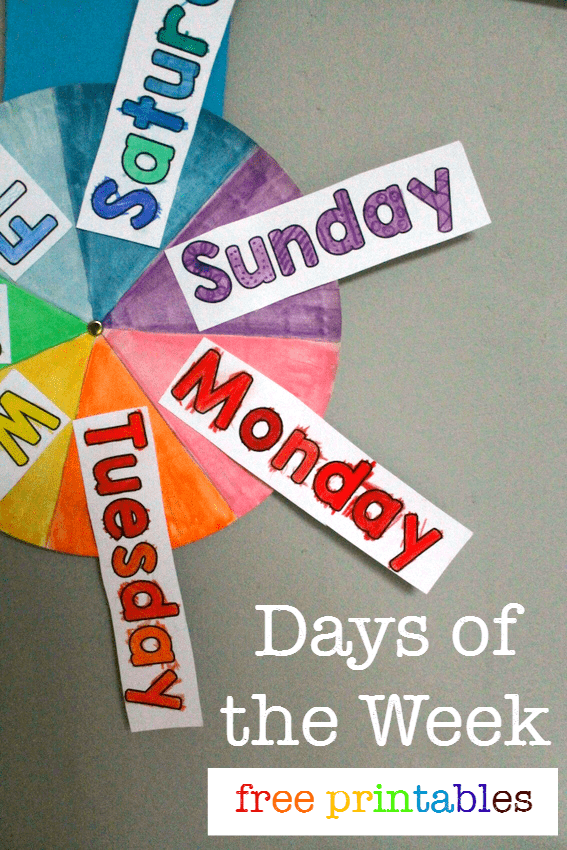 Day Four :: weeks and years
On day four of our time unit, let's consider weeks and years.
You could make a Days of the Week spinner.
Make you own art calendar and fill in the dates that are important to your family.
Or make a year-round nature calendar.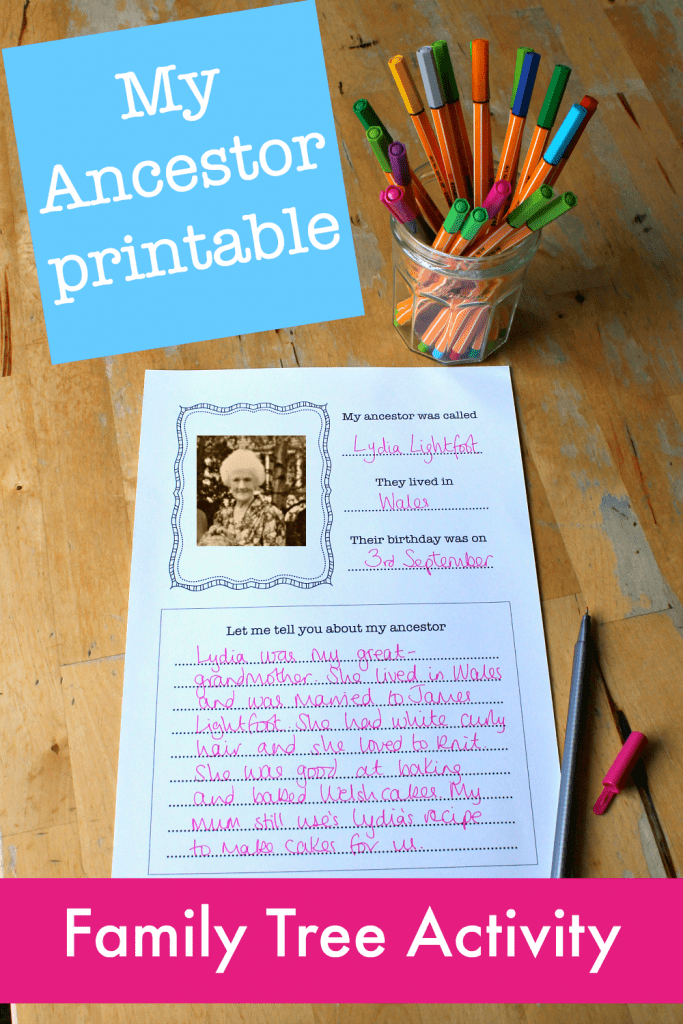 Day Five :: our history
For our final activity of our Time Unit, let's look back in history to an earlier generation.
Use my ancestor printable to explore your family tree. You could call a grandparent and interview them, research someone in your family tree from generations ago, or pick a famous historical person from your family's culture to learn about.

Subscribe to our email newsletter
Each weekend I send out an email containing seasonal, play-based activity ideas for the week ahead. This newsletter is really popular with parents, grandparents, teachers, and child-carers.
Pop your email address in the box below I'll send you your own copy.
---
* By subscribing, you consent to our use of your personal data as per our Privacy Policy, which includes agreeing to receiving interest-based email from us.
---