These firework crafts and cookies are great whether you're celebrating 4th July, Diwali, New Year or Bonfire Night on 5th November. All the ideas are child-friendly – no noisy bangs, but some yummy edible fireworks and gorgeous craft ideas.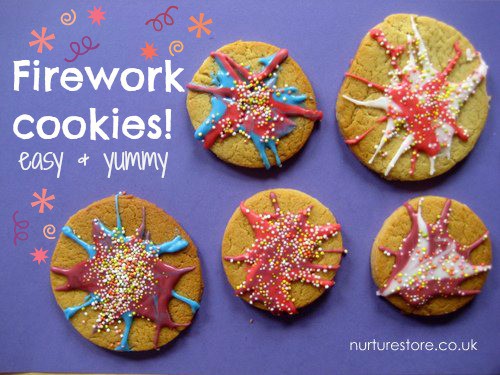 Firework crafts and cookies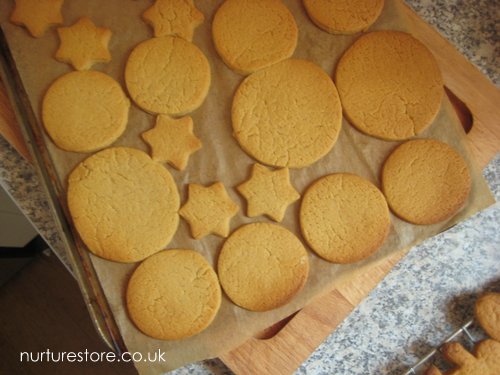 We started our firework cookies by making a batch of our favourite gingerbread recipe. The recipe is a great one for kids as it's easy to make and the dough can cope with lots of handling. The ginger is a nice warming spice to eat when you're out in the dark watching fireworks.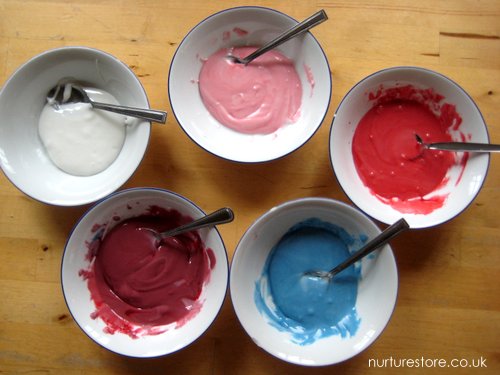 Then we mixed up a palette of icing paints – just sifted icing sugar mixed with a little water, with food colouring added.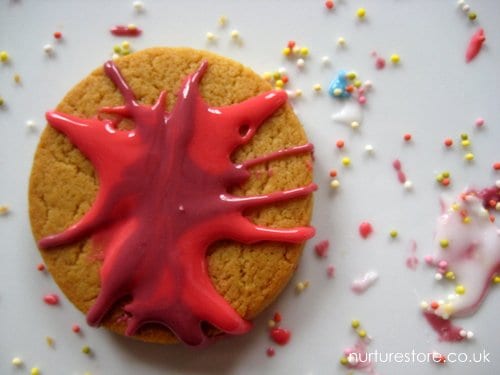 Time to paint. On some cookies we placed a blob of icing in the middle and used a spoon to blast outwards to make a firework shape (accompanying sound effects recommended!)
On others we dribbled lines of icing to make our design.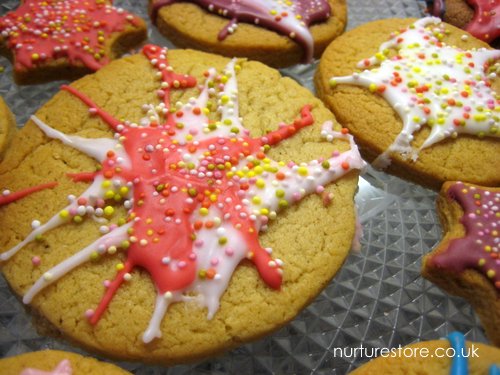 On all, we sprinkled lots of hundreds and thousands for extra firework shimmer.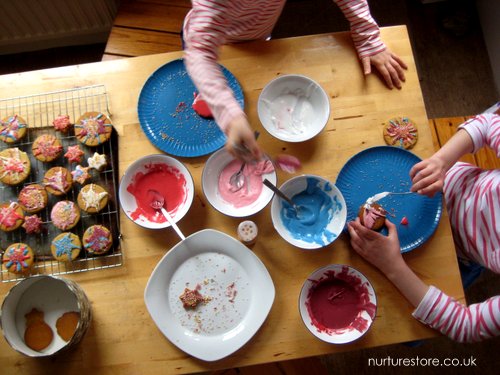 The girls loved it. Every cookie looked gorgeous and each was different.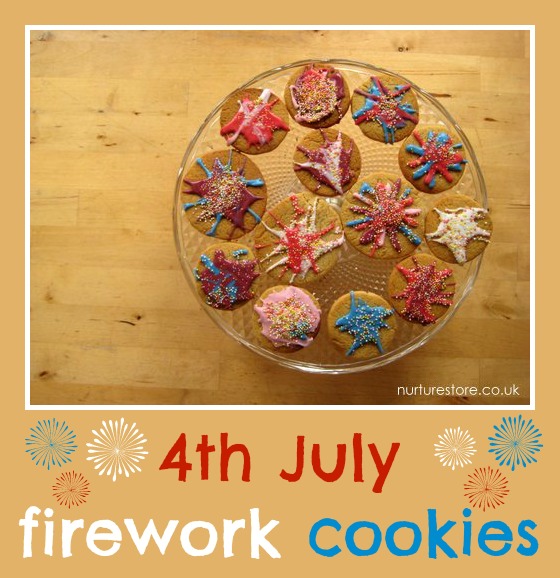 Whizz, pop, bang! Gorgeous firework cookies!
More firework crafts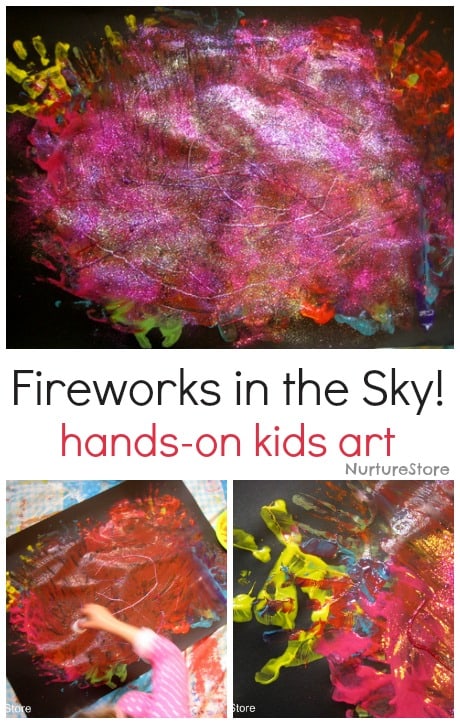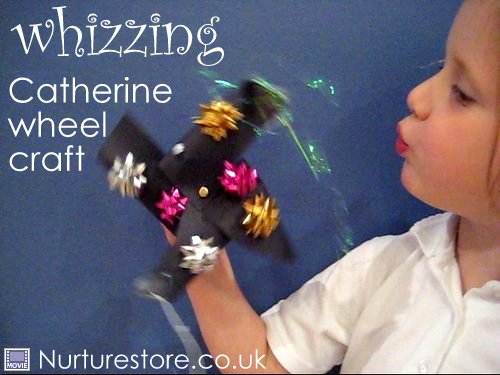 Make your own whizzing Catherine wheel craft.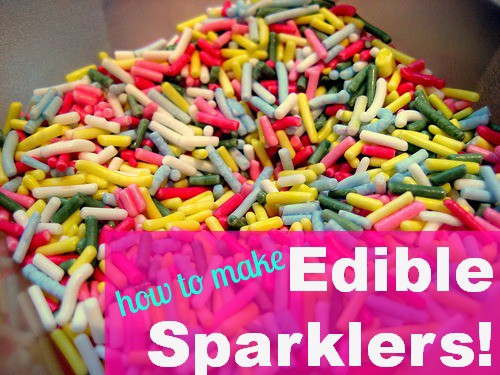 Or try this idea for edible sparklers.