I love having a stash of simple recipes for kids on hand for when the children want to do some baking. This choc chip flapjack recipe is a really great one for kids to try. It's quick and easy to make, uses ingredients you probably have to hand (or at least available the local store) and it lets children practise lots of practical kitchen and maths skills. Oh, and did I mention it's yummy?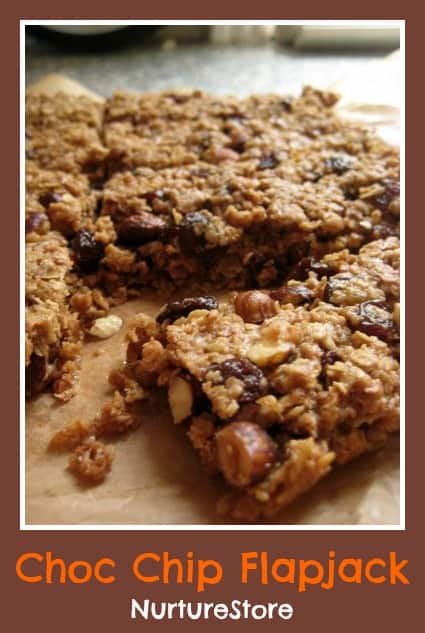 Simple recipes for kids :: choc chip flapjack
This recipe was actually invented by my 10-year-old. It's based on a simple recipe for flapjack, which she used as her starting point to add in some extra ingredients to up the yummy-factor. I really love having some simple recipe that can be swapped around and customised, because it gives children a great opportunity to explore their own tastes, try new things, and build their confidence in the kitchen. Our customised soup and chop chop salad recipes are great ones for this too.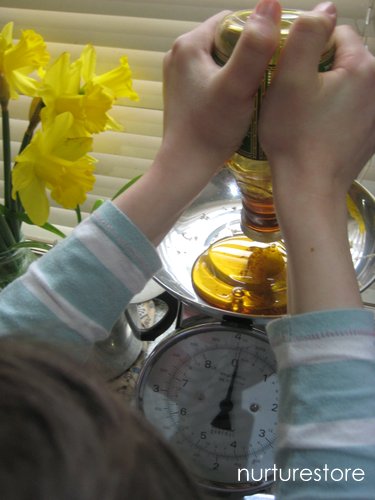 Flapjack recipe with printable recipe card
Start by weighing out 110g butter, 85g light brown sugar and 75g golden syrup. I hear golden syrup isn't readily available in the US (you don't know what you're missing!) so as an alternative you might substitute with corn syrup or honey. Melt these ingedients in a large pan, over a low heat.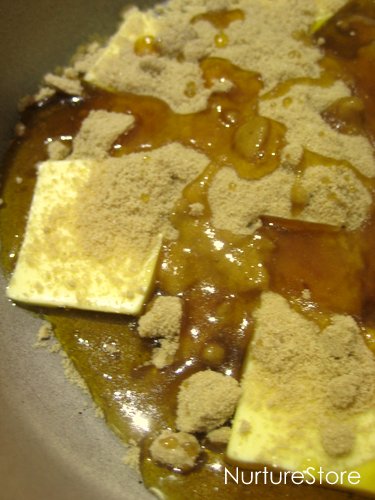 Once these have melted, stir in 250g of oats.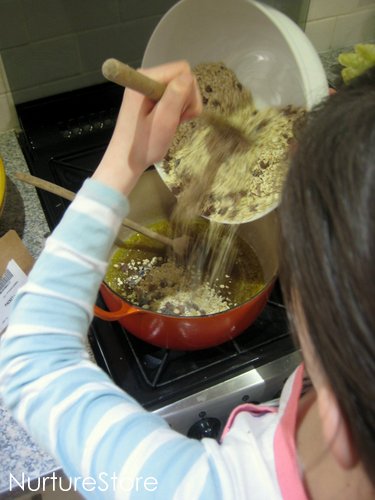 Then for the added extras. B added in 75g milk chocolate chips, 75g raisins ans 50g hazelnuts. You might like to try almonds, mini marshmallows, glace cherries, dates, dried apricots – whatever you like.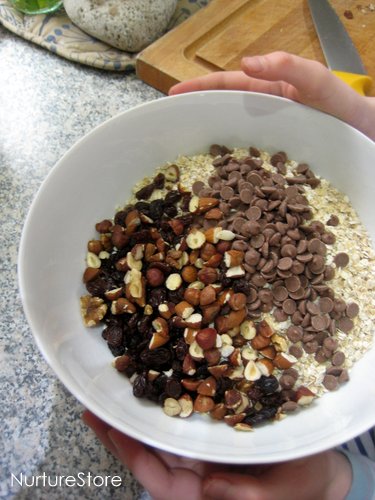 Line a baking tin (around 20cm square) with baking parchment and then tip the flapjack in. Use the back of a spoon to spread it out and flatten it down.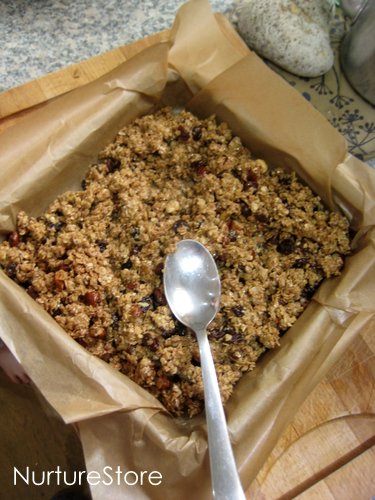 Bake in a oven at Gas 4 / 180C / 350F for around 15 minutes if you like your flapjack chewy, around 20 minutes if you like it with more crunch.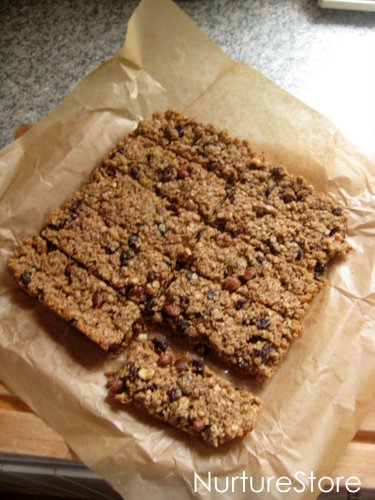 Leave the flapjack to cool completely in the tin, then take it out and cut into slices. If you can stop everyone eating it straight away it will last a few days in an airtight tin, or you can wrap and freeze.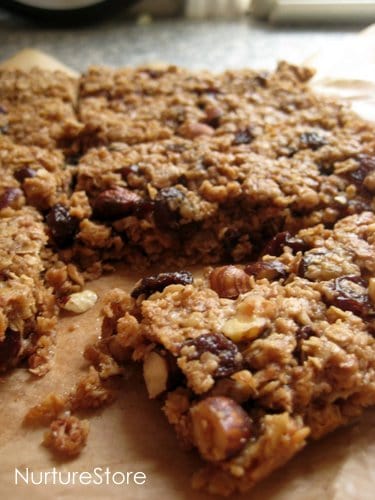 Printable recipe card
Click to print this simple recipes for kids :: flapjack recipe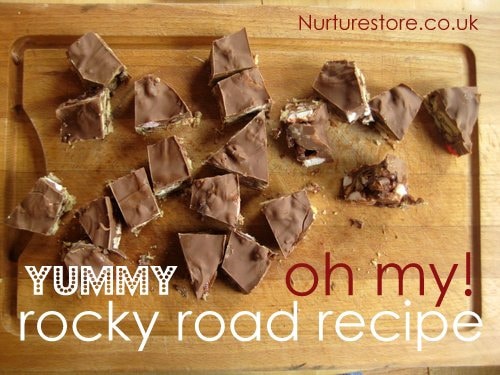 More simple recipes for kids
Why not try…?
our pancake recipe
And follow our Kids in the Kitchen board over on Pinterest for lots more great recipes