Beautiful mandala crafts for children, using simple mandala designs and a wide variety of materials. Mandala arts combines art, math and natural materials and links to many festivals around the world.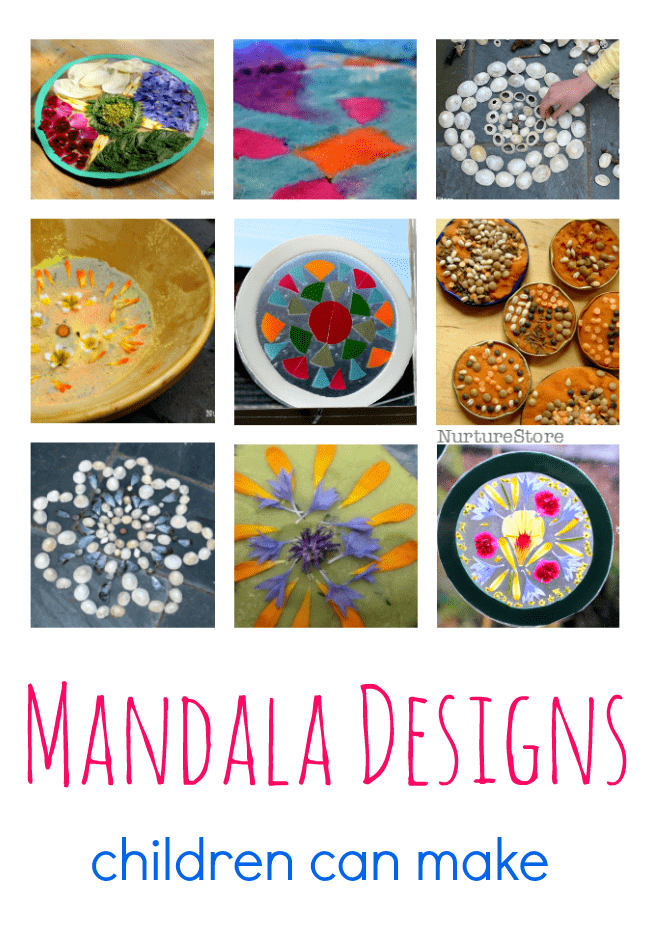 Manadala designs for children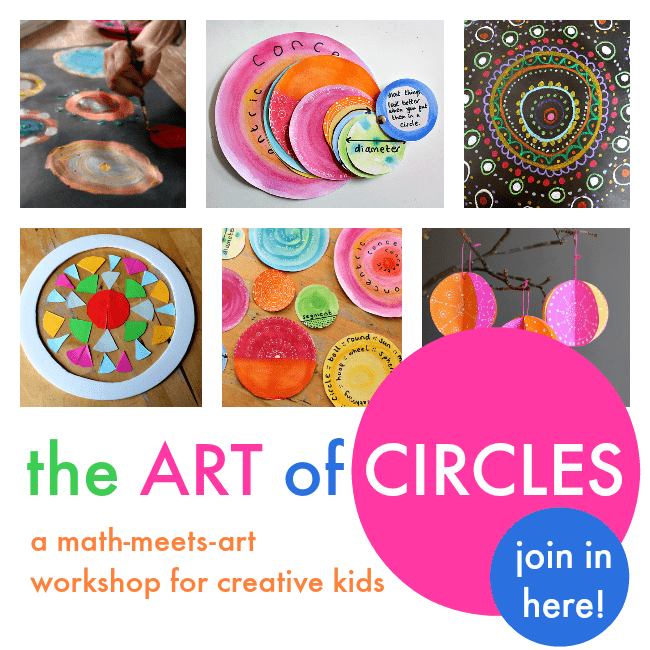 A mandala is a circular symbol, often seen in Hinduism and Buddhism, which represents the universe. It can be used as a focus for meditation, and making one is very calming and centring.
You can use any materials you like to make a mandala, indoors or outside. They often use symmetry, repeating patterns, fractions and concentric designs, making them a wonderfully creative way to play with math concepts.
Making a mandala craft is linked to many festivals including Vesak, Buddha Day and Diwali.
Here are some easy mandala crafts you can try with your children which feature an interesting collection of materials.
Play dough and flower mandalas
and don't miss the ART of CIRCLES math-meets-art workshop.
Celebrating Vesak Buddha Day with children
If you are learning about Buddha Day or celebrating Vesak with your children, take a look at our resources for Buddha Day.