Here's how we combined the garden's ingredients with some sensory and imaginary play this week: garden flower play dough.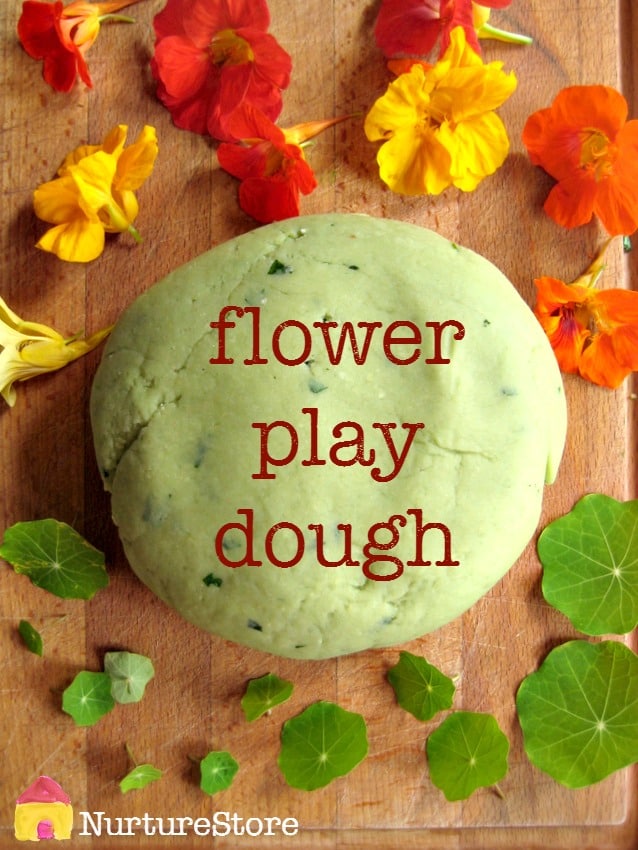 Garden flower play dough recipe

We started off by picking some flowers and leaves from the garden. We have nasturtiums overflowing everywhere right now. The children have grow them from seed and they are weaving their way out of baskets, over borders and peeping out from nooks and crannies all over the garden.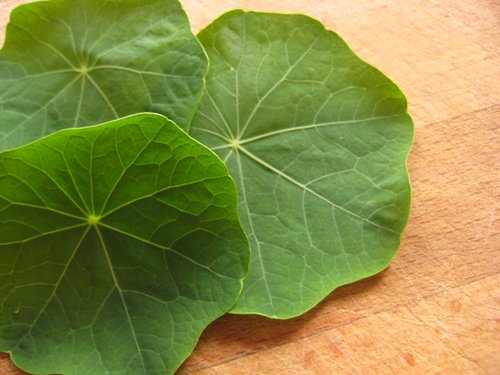 Nasturtiums are great plants for kids: easy to grow, beautifully coloured flowers and interesting leaves, a favourite place for butterflies to lay their eggs, and edible – both leaves and flowers – so a very pretty addition to a plate of salad.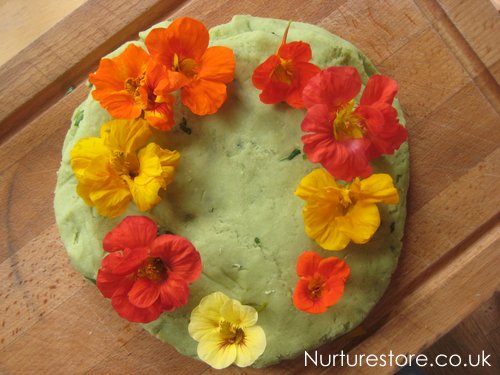 The leaves have a wonderful spicy scent making them a good sensory addition, chopped up and added to a batch of green play dough made using our favourite no cook play dough recipe.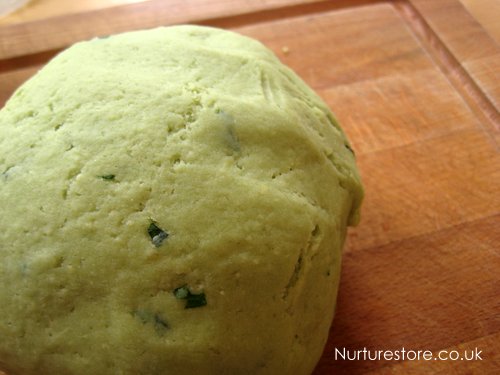 Of course once we moved out into the garden the children wanted to add more flowers in the mix: calendulas, chives, cornflowers and wallflowers.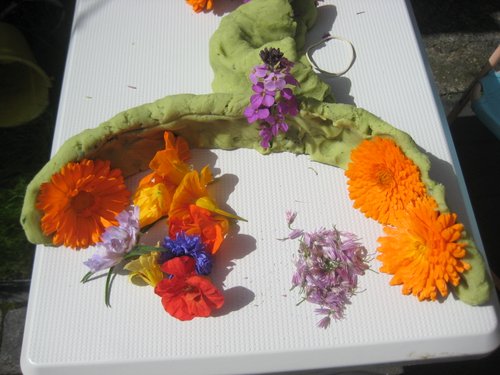 Here's my daughter's flower world, where she's used the play dough to create caves for the fairies to live in. All the time she's using her imagination and telling the tale of her play, she's also getting the sensory benefit from the texture and smell of the dough and flowers ~ a lovely way to spend some after school time.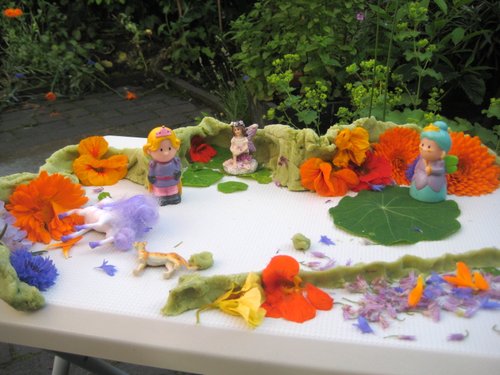 Her sister made cakes. 'If you were are fairy Mummy, this is what you would have for tea.'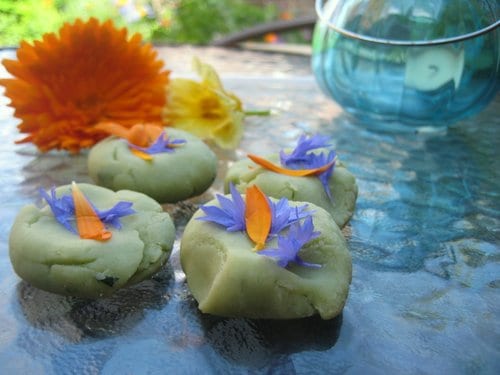 Remembering the play dough mandalas we made last week using lentils ,we also made some flower petal versions.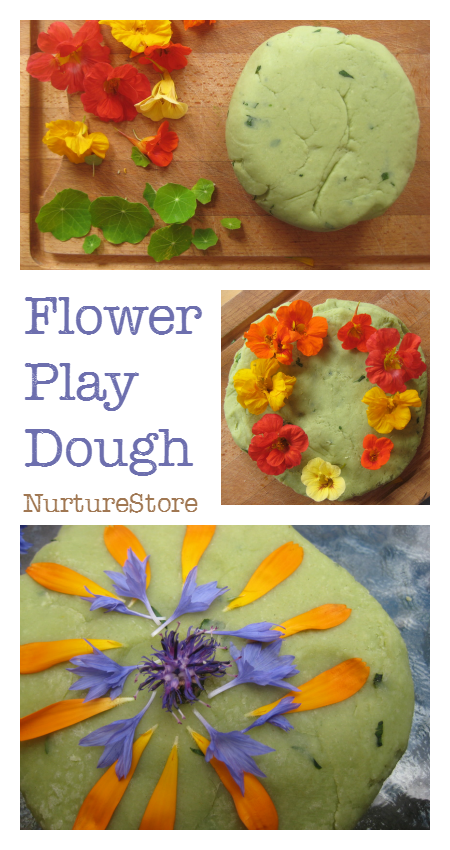 When the sun shines you need to seize that day and delight in the scent, colour and textures of the garden.