Here are some ideas for hands-on math play: an exploring shapes activity using play dough.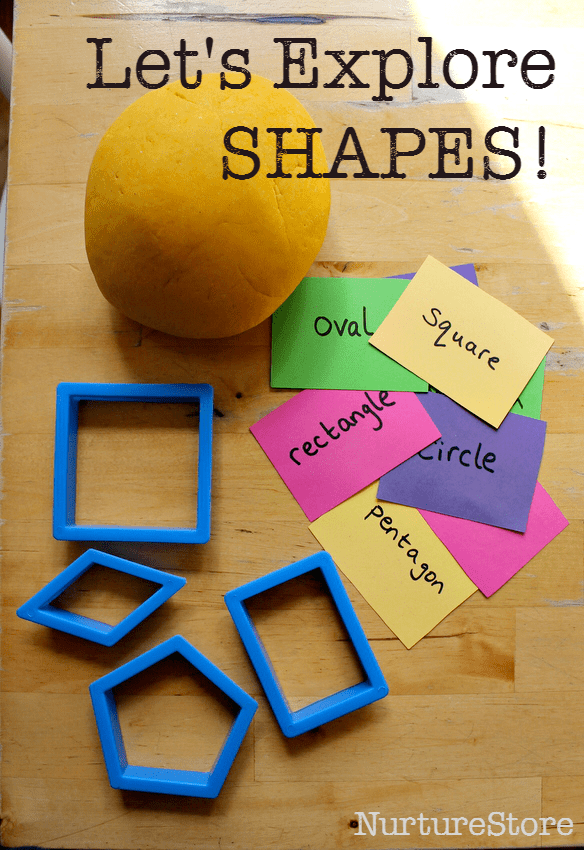 Exploring shapes activity using play dough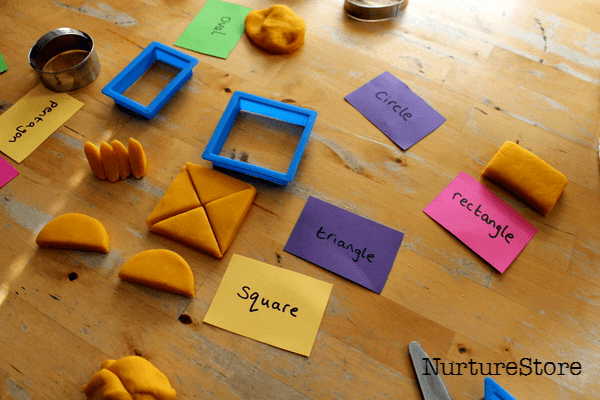 I made a quick set of shape cards – just pieces of colourful cards with the shape names written on – and set them out with a mound of play dough and some shape cookie cutters (which you can find at Amazon.co.uk and Amazon.com. And then we started exploring.
You could set this activity out as a self-serve discovery table, or sit with your child/ren and play along together. Both offer great opportunities for exploration and learning. Today I joined in with the play and we had all sorts of chat going on about the shapes.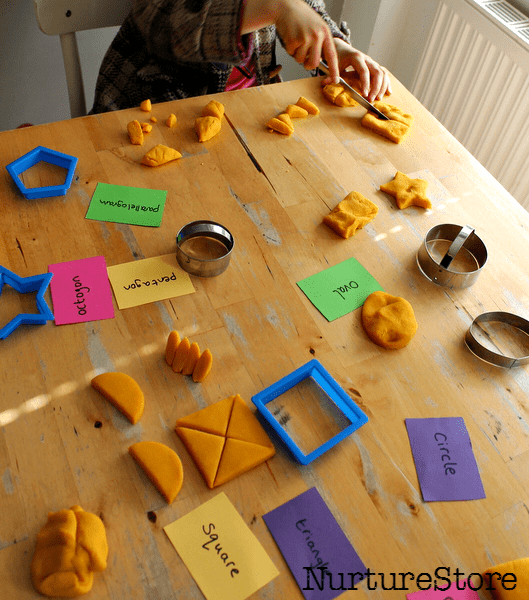 To begin with you can just play. Use the cookie cutters and have fun exploring with the play dough. Lots of math and language learning happens simply through playing with materials like these, which gently introduce concepts of shape, size, and numbers, just by being different shapes, sizes and numbers.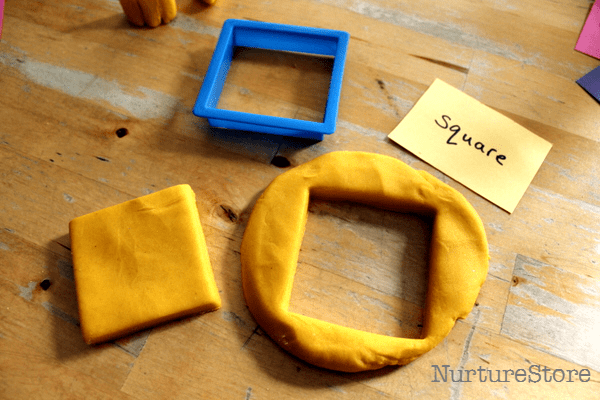 Maths games to play
And then there are also more structured games you might play.
:: See if you can match up the cookie cutter shape to its matching word. Stamp out that shape in the play dough and notice how the negative space left behind also makes a shape.
The cookie cutters are great for printing in the play dough, so you can make a shape matching puzzle.
:: How many sides does your shape have?
:: How many corners?
:: Can you spot any right angles?
:: How many different ways can you make a triangle?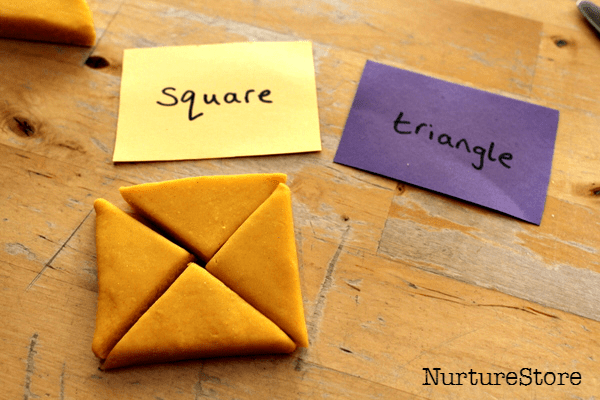 Add in some blunt-ended knives and you can cut up the shapes and see what else you can make.
:: Do all the shapes make fair shares when they are cut up?
:: Can you spot any shapes inside shapes (like the triangles and square above)?
:: What shapes can you make if you join some of your play dough pieces together?
:: Can you make any repeating patterns with your play dough pieces?
:: What about making some bigger 3-D shapes?
You don't need to try all these ideas in one session. Go at your child's pace, notice what they are interested in and use that as your lead for today's activity. There is much benefit from revisiting this activity several times and seeing what new ideas pop up, and noticing how your child is using new vocabulary or knowledge in their play.