Looking for some Valentine crafts for kids ready for next month?
Here's one of our favourite Valentine crafts: a Valentine gratitude tree.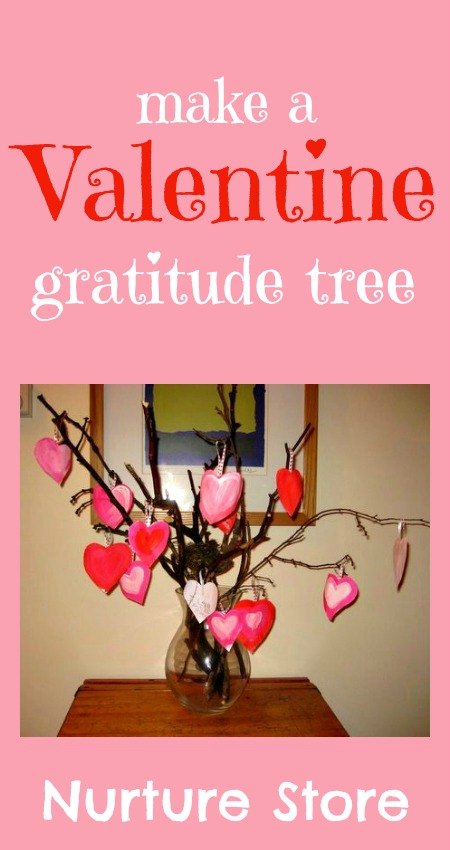 I think you can make Valentine's Day more meaningful for children if you move away from a focus on romantic love and instead think about what you're grateful for. Ask your children what they love or who they love and you might find their answers surprising. You can capture their passions with this Valentine Gratitude Tree idea.
Start by getting crafty and making lots of hearts. You can let the children decide how they're going to decorate their hearts, maybe with carrot love heart stamps, crayon resist water paints or  using bubbles. Even the youngest ones can join in here if you let them try out a chunky red or pink pencil crayon.
Then on the back of each heart you can write, or draw, something or someone you love. What are you grateful for? You could start each heart with the words 'I love…'
We like to add a ribbon to each heart and hang them from some branches to make a gratitude tree. Alternatively you could stick or staple them onto a long string to make some beautiful bunting, or hang them vertically to make a cascade display.
This makes a great family or group activity as everyone can take part in the making and contribute ideas to the thanksgiving. We like to make a few extra hearts so visitors can add a thank you to our tree too.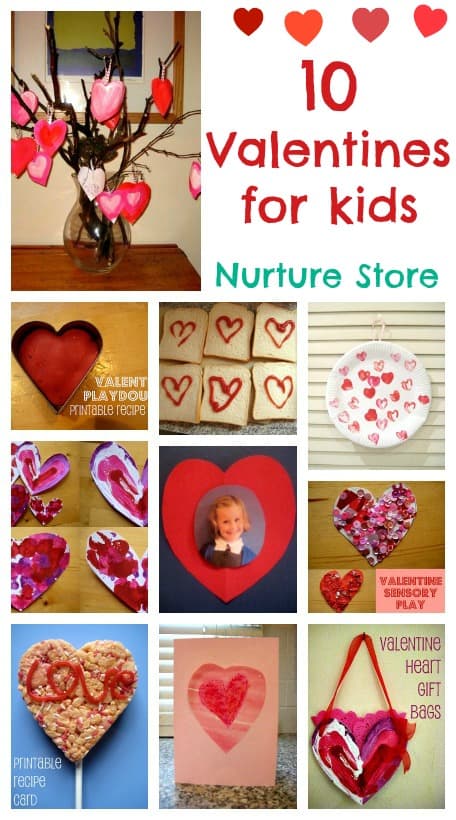 More Valentine crafts
If you're looking for more Valentine ideas, take a look at our top ten Valentine Crafts for kids.