As we still haven't been blessed with any snow yet, we decided we would bake a snowman instead. This is a great cake recipe for kids to try. It's only got three ingredients, it's a really easy recipe to make and it tastes scrummy yummy. Here's how to make crispy cake snowmen.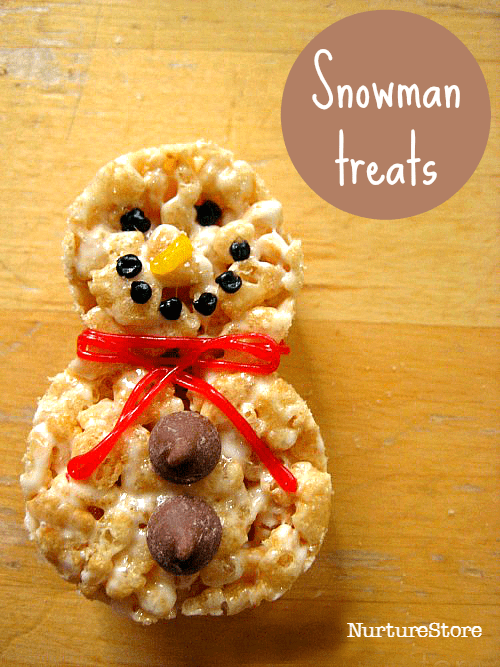 Bake a snowman :: cake recipe for kids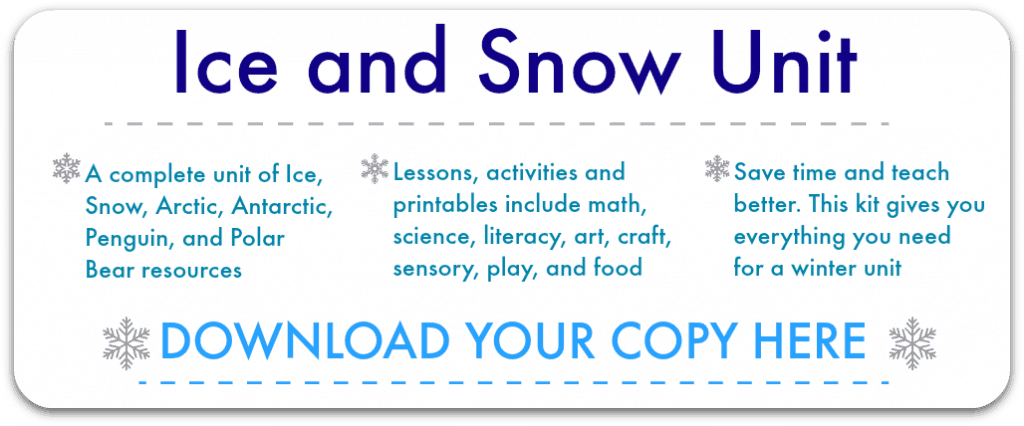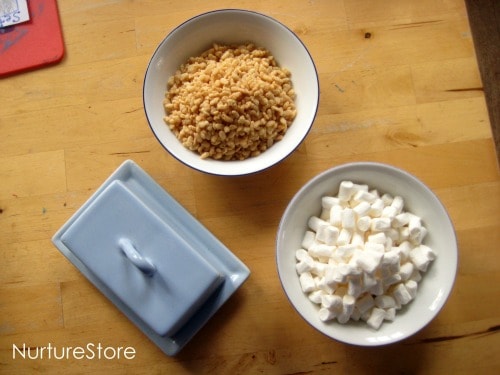 To make this snowman treat we used the cake recipe from our
Valentine crispy cake lollipops
, but we stuck with all white marshmallows to make out cakes more snowy. To fill a 25cm square tin and make around 12 cakes we used 25g butter :: 170g marshmallows :: 120g rice crispy type cereal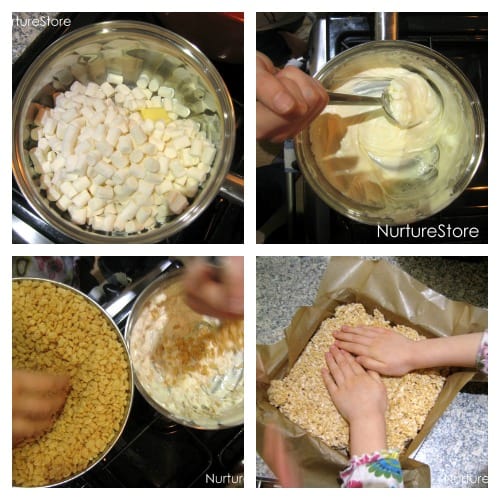 Put the butter and marshmallows in a large pan. Heat gently and stir until all the marshmallows have melted.
Add the rice crispy cereal and stir gently until all the cereal is coated with the marshmallow mixture.
Then line a baking tin with baking paper and fill with the rice crispy mixture.
Flatten down the surface with the back of a spoon or wet hands. Pop the cake in the fridge to cool and go firm.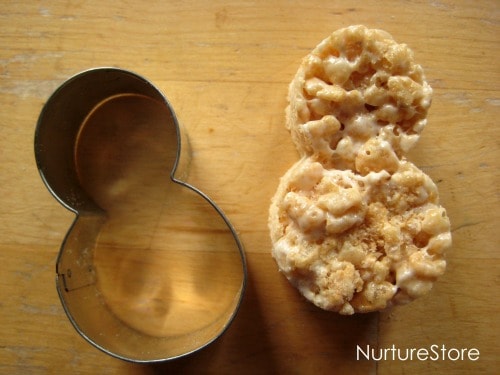 Once your cake is cool you can cut out your cakes. A number 8 cookie cutter makes a great snowman shape.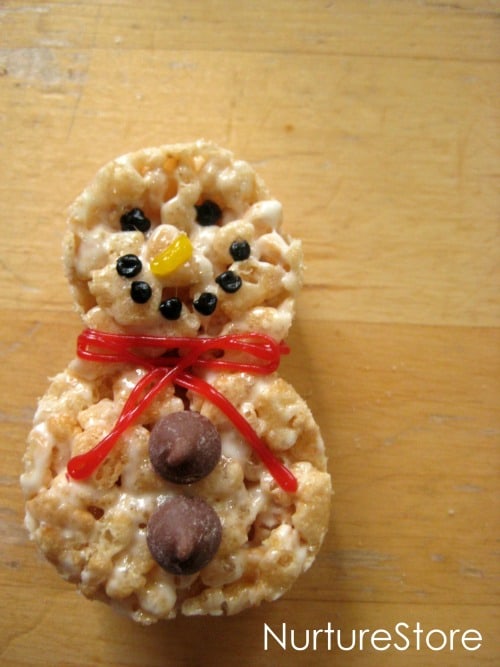 Then it's time to decorate. We used tubes of icing and chocolate chips. Add a face, buttons and scarf to your snowman.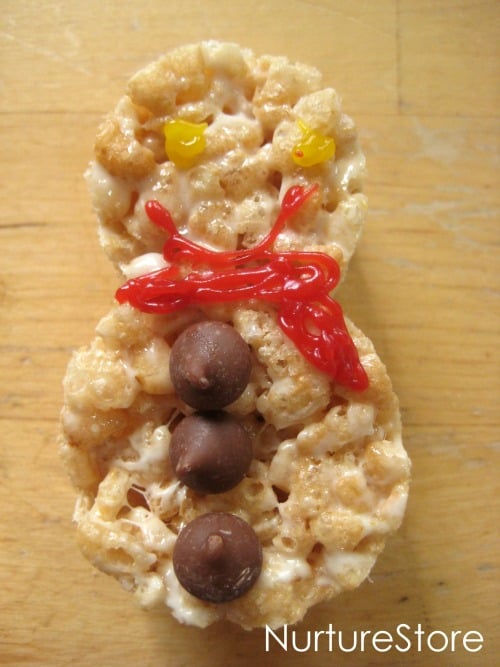 We love using little squeezy tubes of ready made icing as it makes it nice and easy for younger children to join in.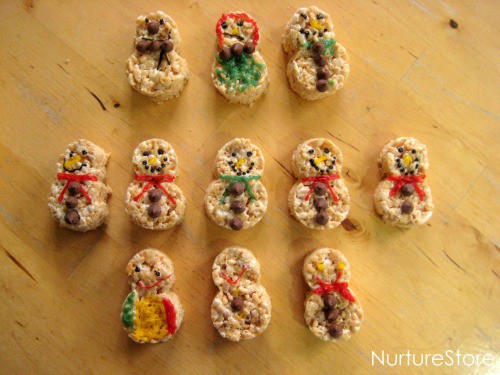 The snowman cakes will keep for a few days in an air-tight tin, but I bet you eat them all straight away!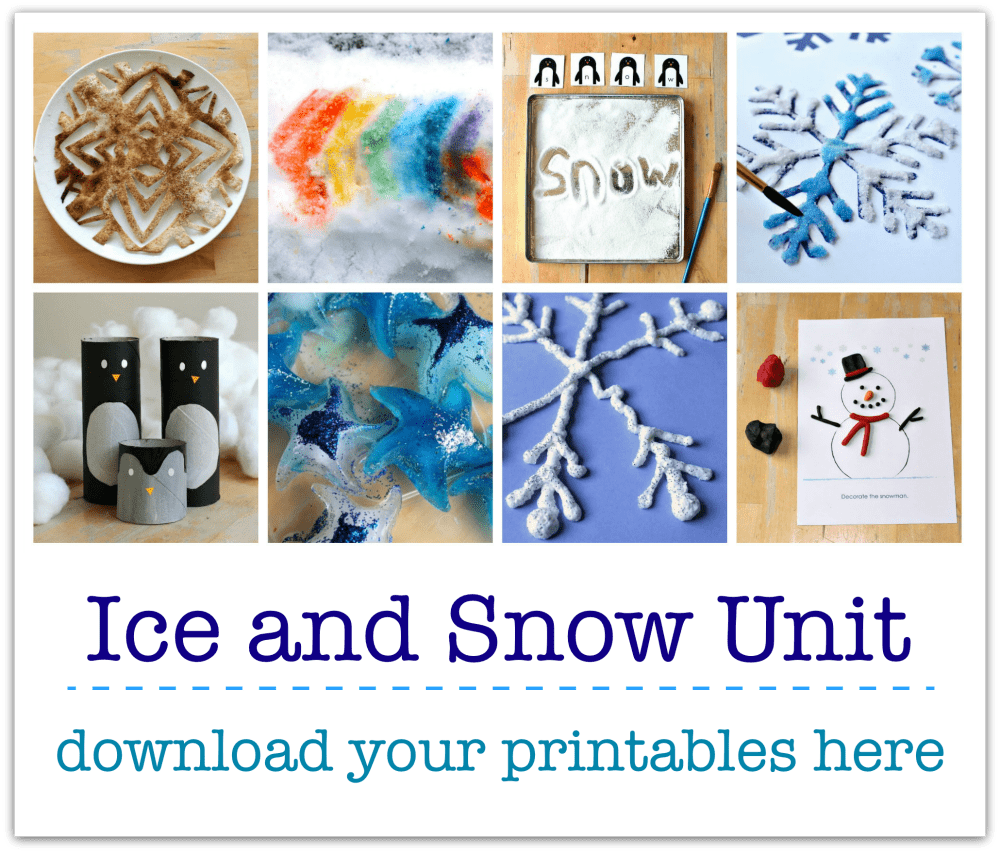 Everything you need for a winter unit, all in one place.
Click here to get your copy of the complete Ice and Snow Unit.
:: over 80 pages of lessons, activities, and printables
:: a complete unit of Ice, Snow, Arctic, Antarctic, Polar Bear and Penguin-themed science, math, literacy, arts and crafts, sensory, food and play
:: materials lists and bonus printables make it so easy!
:: everything planned for you, so you can enjoy it as much as your children do
:: created with children aged 4 to 8 in mind
Save time and teach better with NurtureStore's resources!