For a fun and creative Thanksgiving celebration with children, try these easy Thanksgiving crafts, activities, and free printables.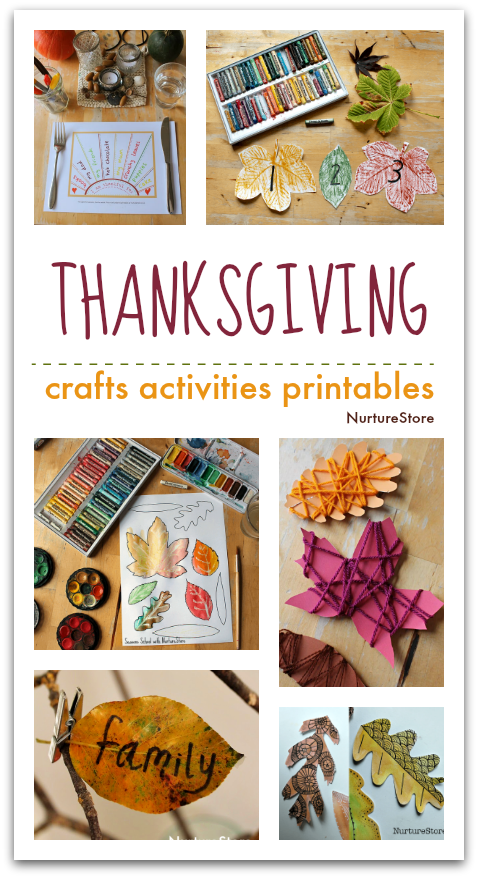 Thanksgiving crafts, activities and printables for children
Thanksgiving is a festival celebrated in the United States of America on the fourth Thursday in November, and in Canada on the first Monday on October. It is a celebration of the harvest and a time to give thanks for your blessings. Leaves, apples and pumpkins are symbols of the festival and it is usually celebrated with a family dinner of roast meat followed by fruit pies. Try these Thanksgiving crafts and activities with your children.