Celebrate the season in style with this easy autumn craft for preschool – make a leaf crown!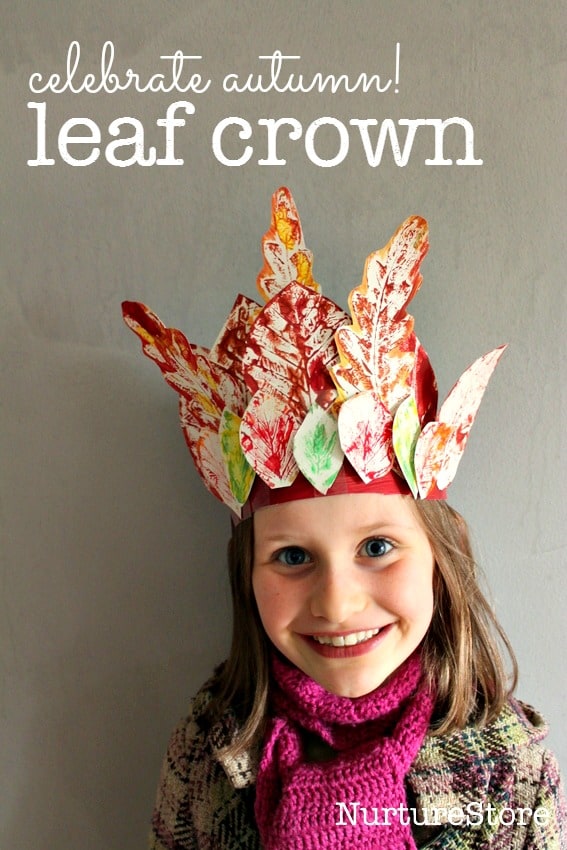 Click here for all your autumn lesson plans, crafts and activities.
Leaf crown :: easy autumn craft for preschool
We started our project with some leaf printing. (click through to see how)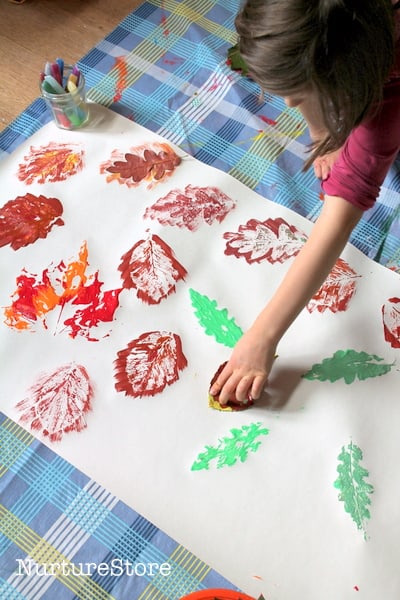 Once the paint had dried and we had done some cutting out, we end up with a lovely collection of leaf prints. We sorted them out into matching piles, by colour and size, so we could see what leaves we had available to design our crowns with.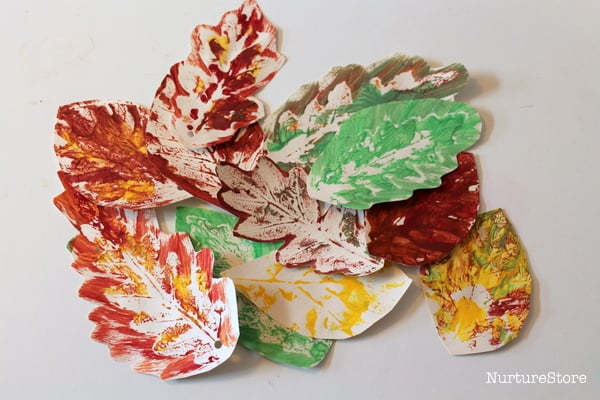 We made a simple band out of card to be the base of our leaf crown. Cut out a strip, measure around your child's head, and fasten the crown to the right size using staples or tape.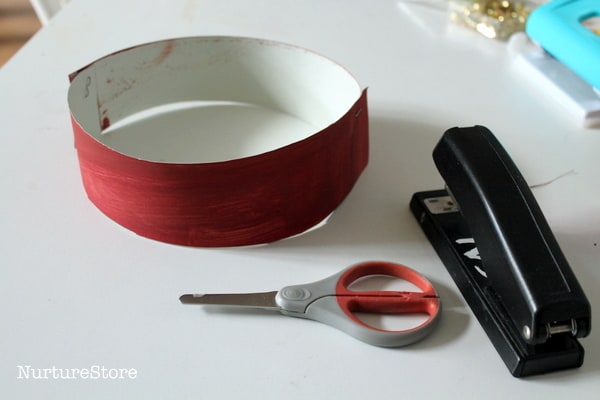 Then you can design your own crown. You might like to work out from the centre, try some repeating patterns, or have a random fiesta of shapes and sizes around your crown. We loved overlapping the leaves to give us lots of layers. You can fasten your leaves in place with glue, staples or tape, depending on what your children like to use, and whether you want to wear it straight away.
When you are finished you are ready to celebrate autumn in style. These autumn crowns are what all the best-dressed woodland fairies are wearing this season!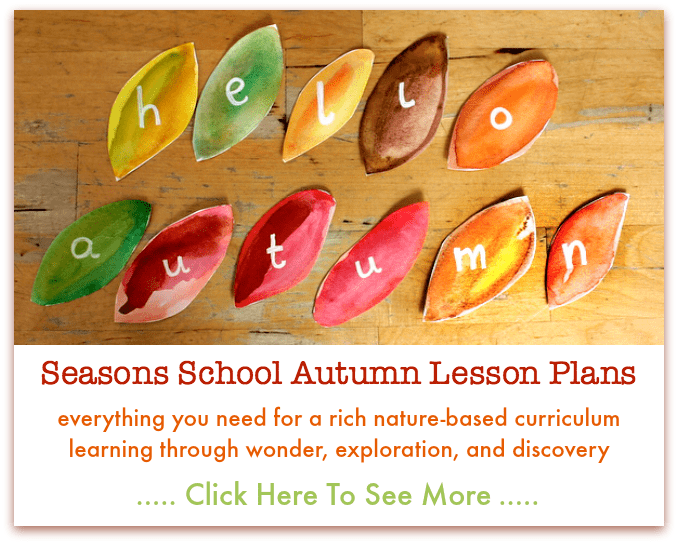 Head back to school feeling confident and excited, knowing you are all organised with my rich, educational curriculum.
Your autumn lessons will be stress-free because you have this whole-brain, hands-on, engaging programme of lessons that your children will love.