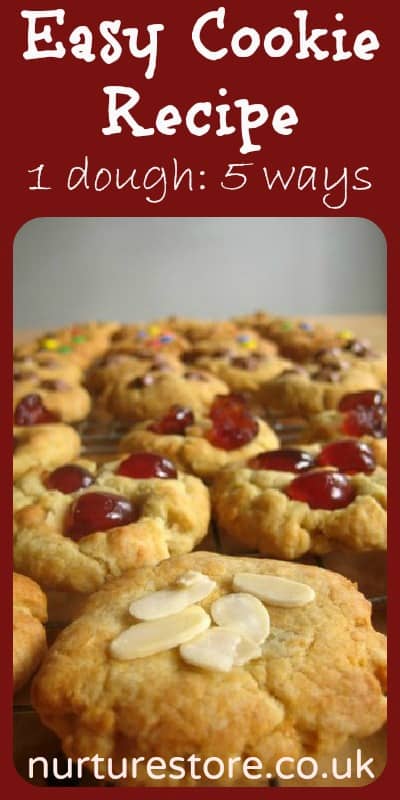 One week to go until I need to make 10 school lunch bags each and every week – time to put my easy cookie recipe into action.
I like the girls to have a healthy lunch at school, which is usually a sandwich, salad and fruit combo, and I'm happy for that to include a homemade slice of cake or biscuit. This easy cookie recipe lets me prepare lots of puddings in advance, which I then wrap and put in the freezer, ready to take out and pop into the lunch bags each day.
This cookie recipe is a favourite because it's quick, easy (so the children can join in), you can make several varieties at once – oh, and they're yummy. Here's how to make them.
Easy cookie recipe
These measures let you make around 12 cookies and you can double (24 cookies), treble (36 cookies) or quadruple (48 cookies – that's a lot of school lunch bags!) to make a huge batch in one go. It's also an egg free recipe.
Ingredients
7oz / 200g plain (all purpose) flour
3oz / 85g butter
2 tablespoons golden syrup (or honey as an alternative)
2oz/ 55g caster sugar (vanilla sugar if you have it)
1 teaspoon bicarbonate of soda
1 dessert spoon of water
Toppings:  your choice – maybe M&Ms, Smarties, Milky Way Stars, walnuts, pecans, almond slices, glace (candied) cherries, raisins, sultanas
To make your cookies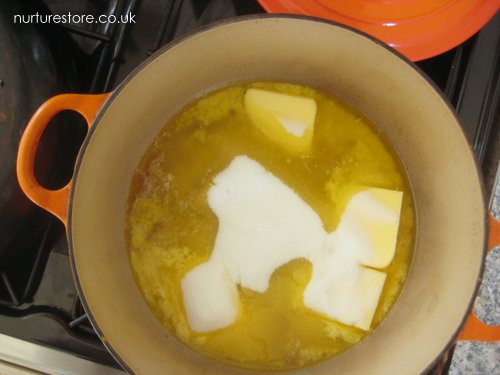 Heat the butter, sugar and syrup in a big pan – making sure it doesn't boil.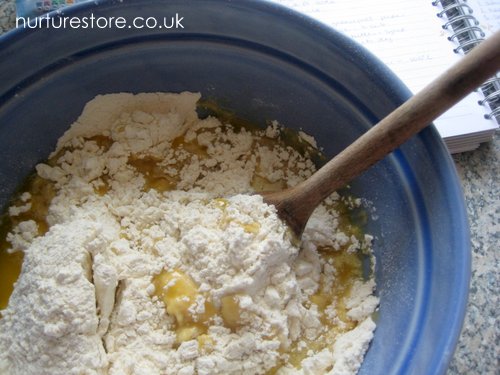 Sieve the flour into a large bowl, and then pour in your melted ingredients.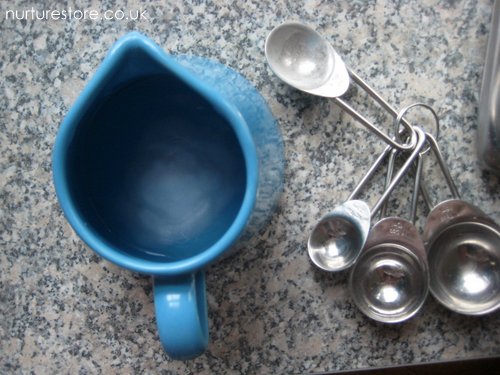 Dissolve the bicarbonate of soda in the water and add to the other ingredients.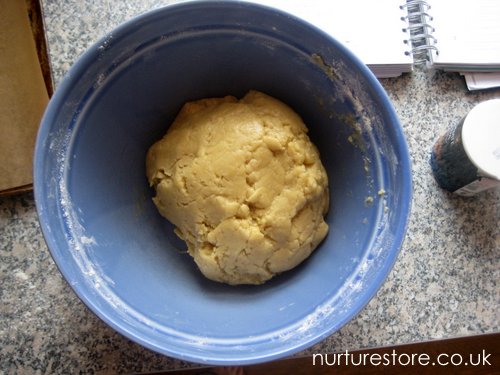 Combine all the ingredients together to form a dough.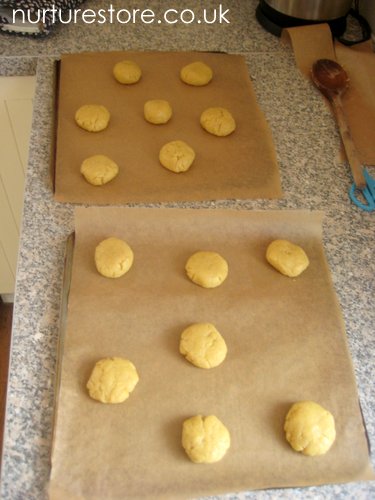 Take golf ball-ish size balls of dough and place them on a baking sheet, oiled or lined with baking paper.
Bake for 10-ish minutes at gas 5/ 375F / 190C . The timing depends on how big your cookies are, which shelve they're on and whether you like your cookies to be soft or with a crunch. Keep an eye on them and take them out when they're how you like them.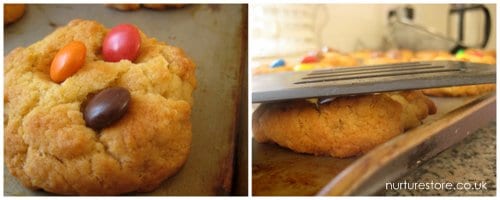 Time to add some toppings. While the cookies are still warm, press the toppings of your choice into the puffed-up cookies.
You could try:
M&Ms or Smarties or Milky Way Star
Walnuts, pecans or almond slices
Glace (candied) cherries
Raisins or sultanas
Anything goes!
Use a fish slice to gently press the toppings into the dough, then transfer the cookies onto a wire rack and leave them to cool.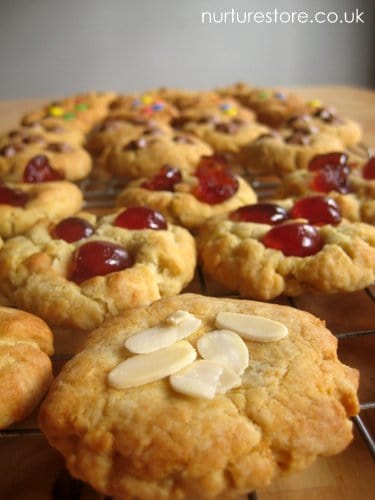 If you don't want to eat all the cookies straight away you can wrap them and pop them in to freezer.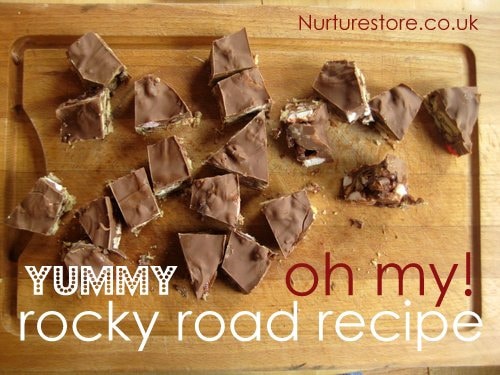 More fantastic school lunch bag recipes
Want to add some other varieties to go along with this easy cookie recipe? Try these:
rocky road :: crispy cake lollipops :: cookie-pops :: chocolate chip cookies :: tea loaf recipe :: raisin oat cookies :: gingerbread biscuits