Use these free printable pattern cards to set up a pattern investigation station using loose parts and help your children learn these vital math skills.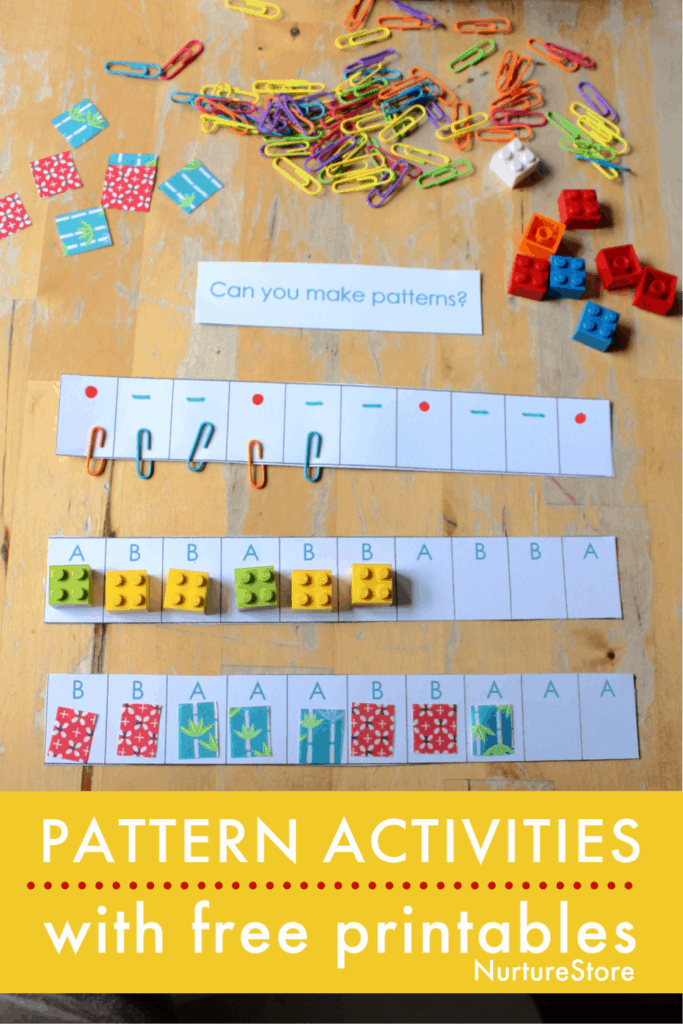 Repeating patterns activity using loose parts
Learning to recognise and create repeating patterns are important skills for children to master, helping them read, write, skip count and do multiplication and division.
This pattern activity using loose parts is a fun, hands-on way for children to build these skills.
In this math activity children can:
:: learn how to make repeating patterns using loose parts
:: use visual discrimination skills to identify individual loose parts – important for spelling and reading
:: work on sequencing – which supports reading and organisational skills
:: create patterns – a building block in developing mathematical understanding
:: work with simple patterns (ABAB) and more complex patterns (ABBABB, BBAAABBAAA)
:: write their own patterns
:: set and complete patterns with their friends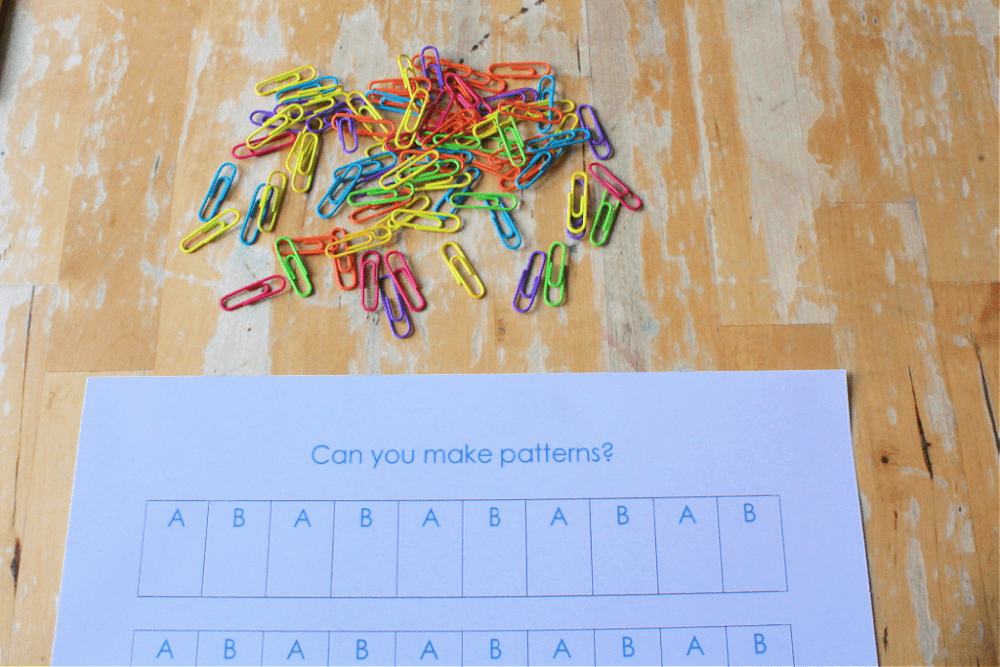 Materials needed
:: printable pattern cards (see below for how to get these printables from the Maths Printables section of NurtureStore's Free Printables Library)
:: loose parts in different colours: paper clips, buttons, blocks, shells…
:: pens or pencils
There are a variety of patterns included in the pattern cards including:
:: simple ABAB patterns
:: more complete patterns such as ABBABB, BBAAABBAAA etc
:: blank cards for your children to complete with their own patterns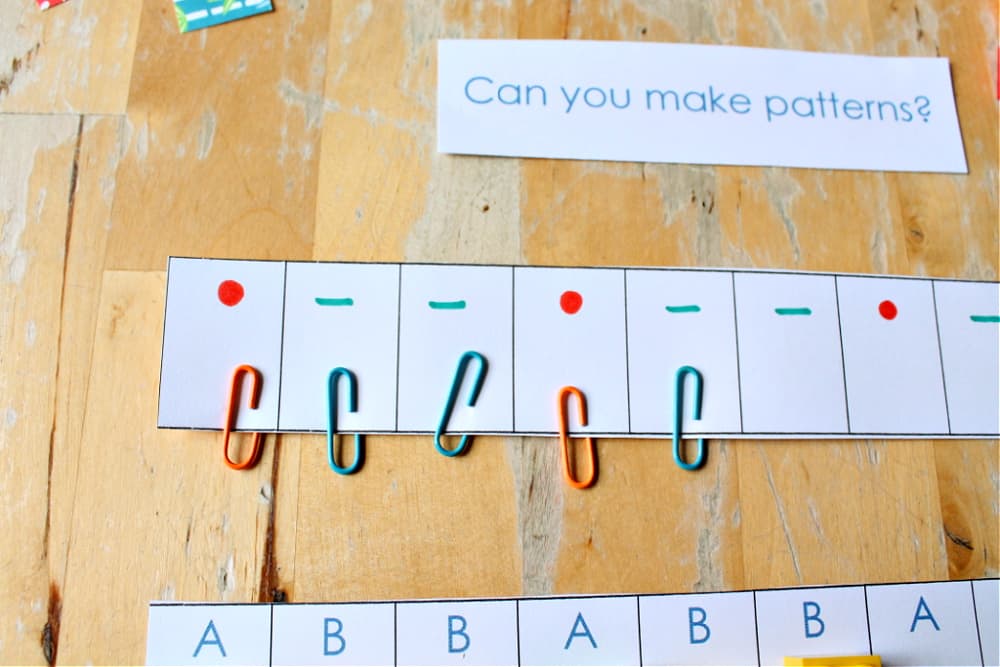 How to set up a pattern investigation station
Print the pattern cards and cut them out. Print on card to make them more durable and to avoid the need for lamination – less plastic is better for the environment.
Set out the cards with a variety of small loose parts (be sure they do not post a choking hazard for your children) along with the question card: Can you make patterns?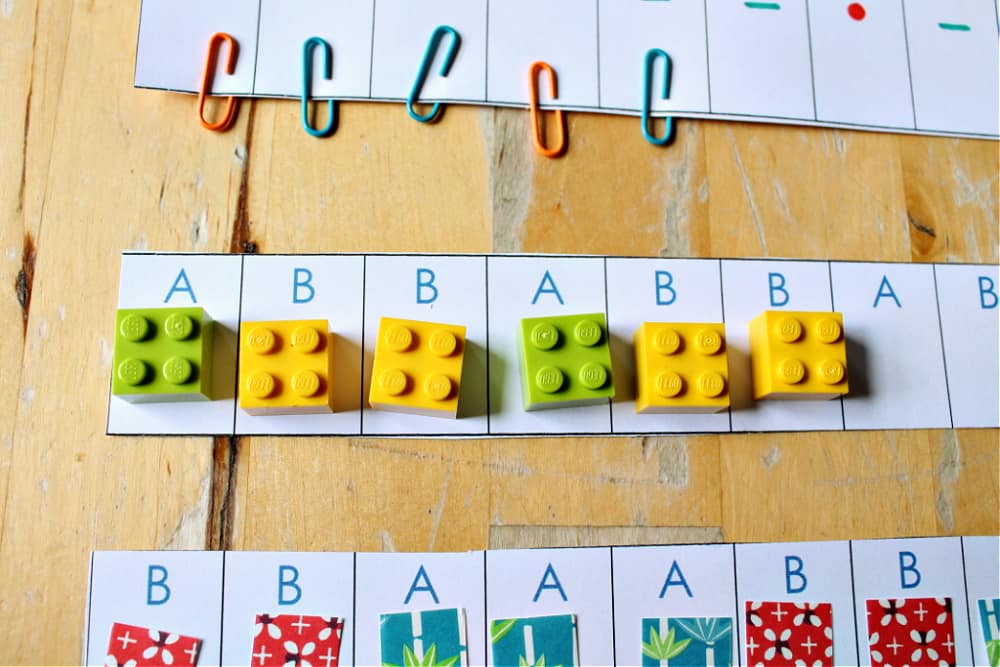 Invite your children to use the loose parts to complete the pattern cards.
They can use different colours (one red, one blue…) or different item (one button, one block…) to make repeating patterns.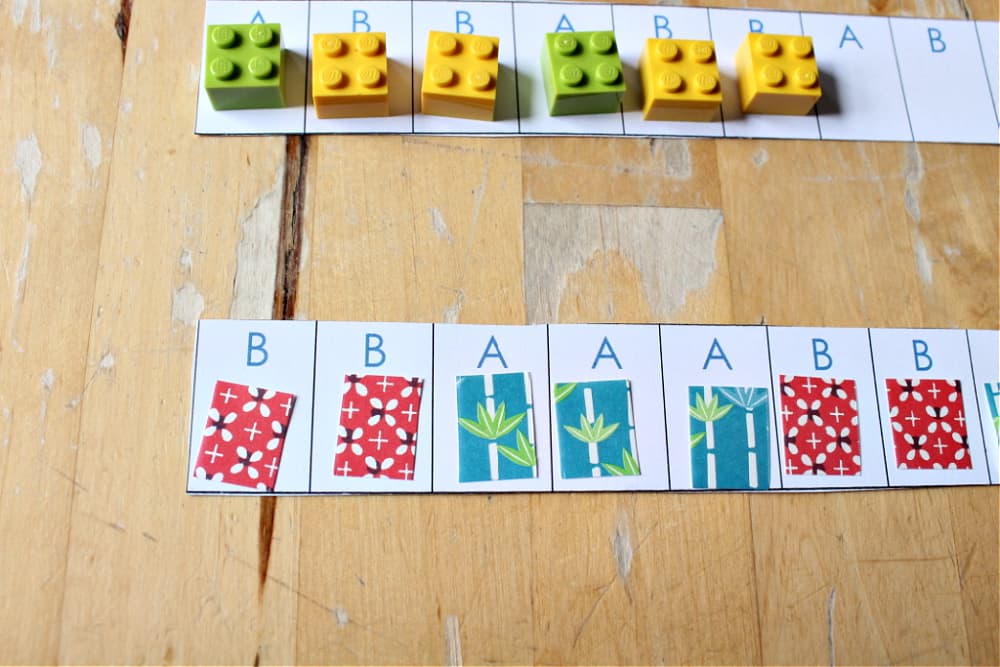 You can offer only the simple pattern cards at first or offer the complex ones too to extend your children's pattern work.
Children can begin patterns for friends to complete.
Using loose parts provides a fun hands-on element that builds fine motor skills too.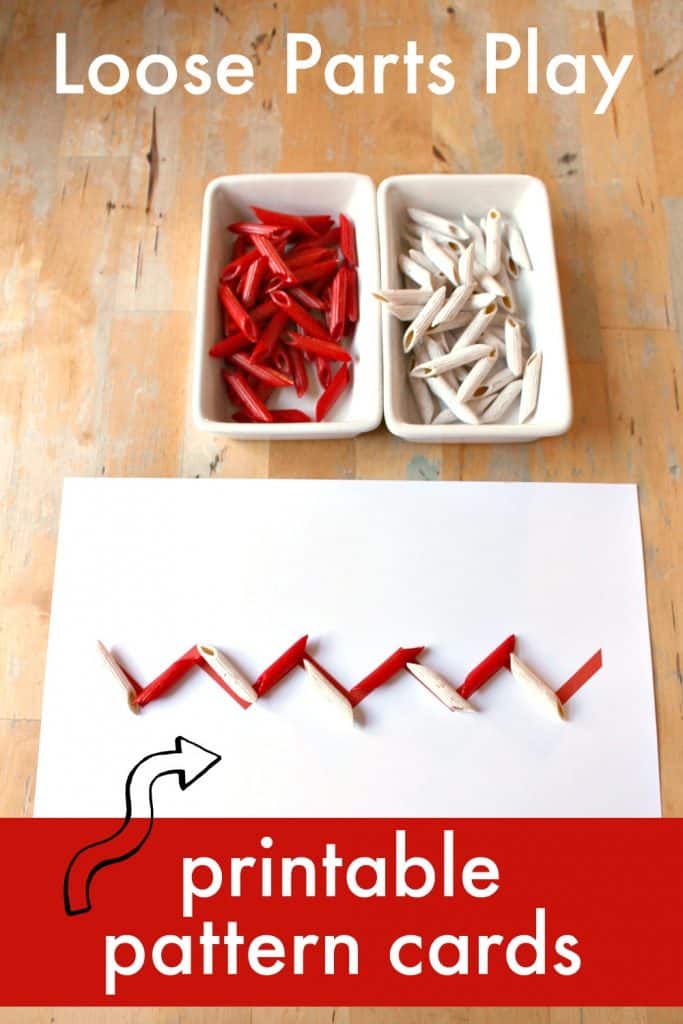 More pattern activities
Try these other pattern activities:
pattern stars math and art lesson
loose parts pattern card printables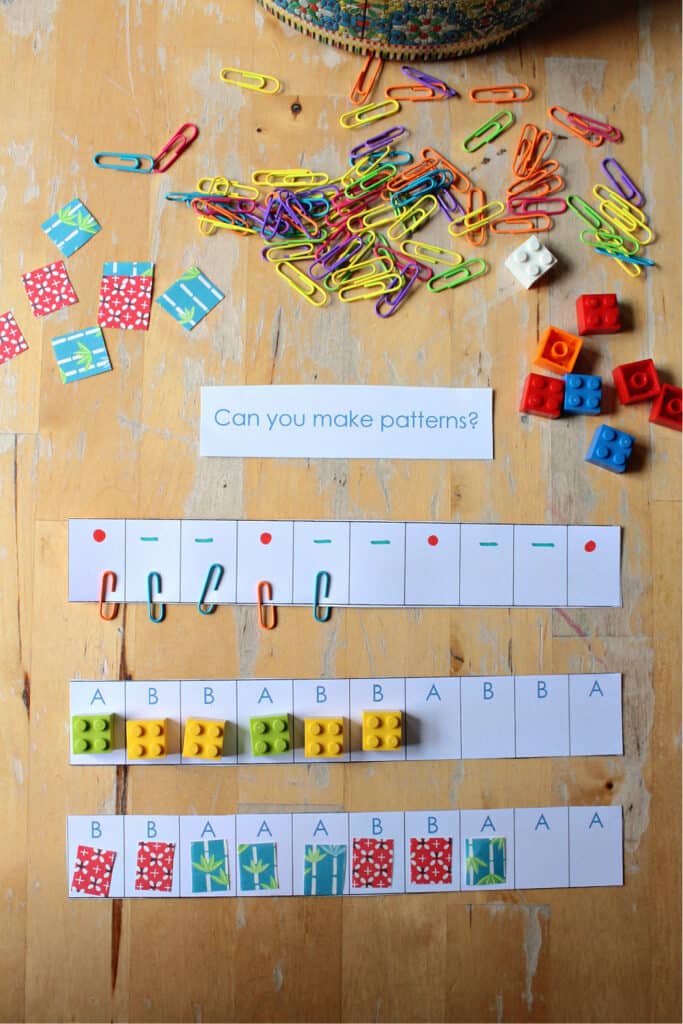 How to get our free printables
To download my free printables, you'll need to visit the NurtureStore Printables Library, which is available to all subscribers to my email list, and of course to Play Academy members.
Pop your email address in the form below and you'll get access to all my free printables, lesson plans, activity ideas, weekly newsletter, and a whole lot more!
After subscribing, be sure to check for the confirmation email. After you confirm your email subscription, we'll send you a welcome email which includes instructions for downloading our free printables.
If you're already subscribed to our email newsletter: check your email for the latest edition of the newsletter where you'll find a link to access our free printables library - the link is usually at the bottom of the email.
For help accessing our printables, click here.
---
* By subscribing, you consent to our use of your personal data as per our Privacy Policy, which includes agreeing to receiving interest-based email from us.
---