Here's a fun play dough recipe that's great for some imaginary play – we're making little spring lambs!

Spring lambs :: a play dough recipe for imaginary play

As always, I used our no-cook
 easy play dough recipe
to make some dough in minutes. I made the white dough with half plain (all purpose) flour and half cornflour (cornstarch), as just using all plain flour gives more of a yellow/beige colour. The grey dough was made with all plain flour and some black food colouring. I added in some googly eyes and let the children do the rest.
They used the play dough to make some mother sheep and sweet little lambs. Play dough is such a versatile play material, warm and soft to the touch and malleable – great for making models with. Using a homemade play dough makes if very economical to make a big batch, producing lots of dough so the children can have plenty to work with.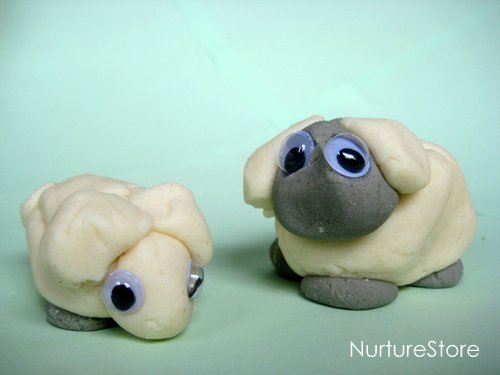 I set out some green card and a pot of pencils so the lambs could have a meadow to graze in.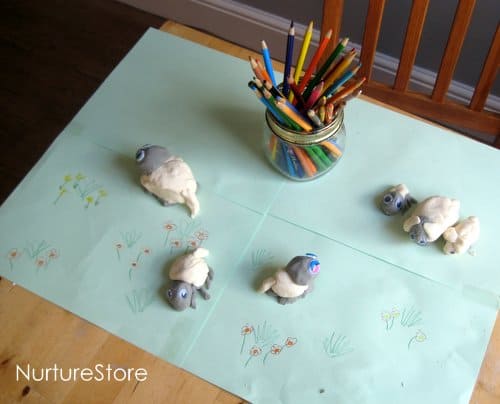 I'm taking every opportunity I can to add in writing and drawing invitations for the children, and I'm finding that simply popping the pencils right where they're playing (rather than on a nearby shelf) makes a big difference in how likely they are to use them. Today they drew in some fresh grass and tasty flowers for their sheep to munch.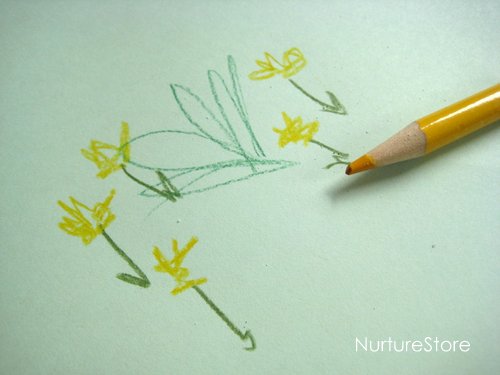 B fetched some green play dough from our stash too, so she could make some more grass.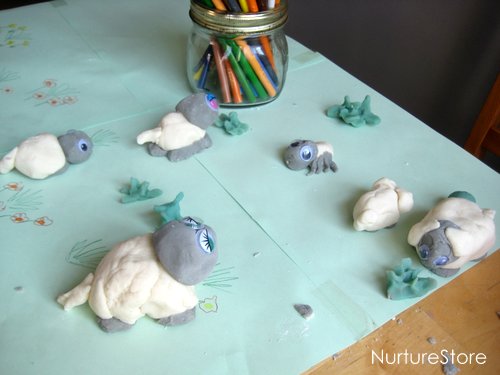 And we set up their toy farm alongside to extend the play possibilities. B almost always turns her play into families, so there was lots of chat about the mother sheep taking care of their little lambs.